Katsina gov's wife seeks collaboration with NDE on job creation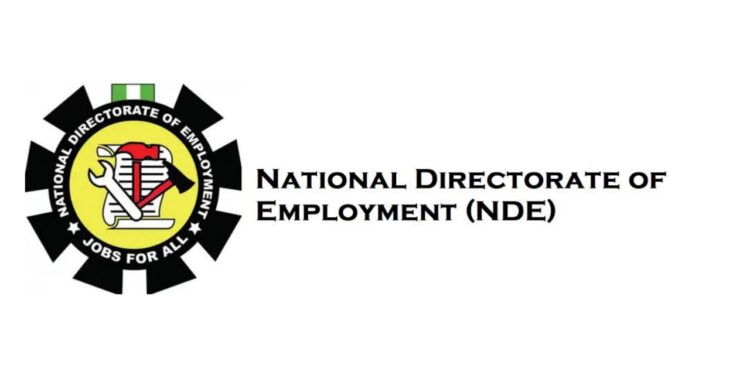 WIFE of the Katsina State governor, Hajiya Zulaihat Umaru Dikko Radda, has praised the National Directorate of Employment (NDE) for its sustained efforts on job creation.
Hajiya Radda gave the commendation when she paid a courtesy visit to the executive management team of the directorate under the leadership of its Director-General, Mallam Abubakar Nuhu Fikpo.
In her remarks, Hajiya Radda said, "The job creation initiatives of the NDE has impacted positively on many jobless Nigerians, especially the indigenes of Katsina State where thousands of jobless people have gone through diverse skills acquisition programmes of NDE and became employed.
"We came here to appreciate NDE for its impactful job creation mandate nationwide. We are particularly happy that many indigenes of Katsina State who hitherto were unemployed had gone through different programmes of NDE and became employed, some of them employers of labour.
"We are here to seek more areas of collaboration with the directorate so as to provide more jobs for the jobless, especially the women of Katsina State."
In his response, Mallam Fikpo welcomed the governor's wife and commended her for efforts and interest in job provision for the unemployed in Katsina State.
Fikpo said the governor's has come to the right place for job creation benefits for the good people of Katsina State.
He, however, added that unemployment is not peculiar to Nigeria but a global challenge.
He averred that unemployment in Nigeria can be best tackled through skills acquisition, entrepreneurship development and provision of blue collar jobs as being done in the developed world.
The DG also invited the directors of Pprogramme departments to brief Hajiya Radda on the different job creation programmes and schemes of the NDE.
The directors gave explanation about the over 100 training schemes under the four core programmes of the directorate, which are vocational skills development, micro and small scale enterprises development, special public works and rural employment promotion.
The meeting agreed that the office of the first lady and NDE are to meet at a later date to fashion out expansion of the existing collaboration between the state and the directorate.
Fikpo used the opportunity to call on other state governments, parastatals, other agencies of government and philanthropists to explore the collaboration window of the NDE and assist in skills acquisition to create self employment jobs for the jobless.
He observed that NDE is already in collaboration with many of the state governments and has created millions of blue collar jobs since inception.
Fikpo called on the jobless in Nigeria, especially youth and women groups to embrace skills acquisition and get decent jobs, saying days of white collar jobs are long gone.
Culled from Tribune
Leave a Reply
Your email address will not be published. Required fields are marked *