Harkar Fim A Katsina, Ci Gaban Mai Ginin Rijiya...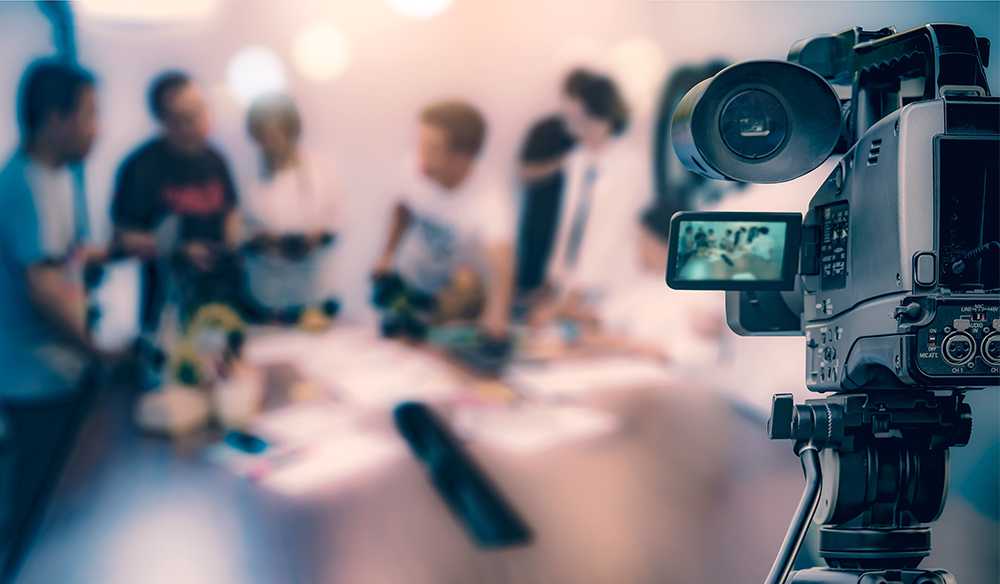 Sama'ila Abba (Dan Abba)
Bayan nazari da duba na tsanake da na yi ga harkar sana'ar fim a jahar Katsina, na fahimci cewa akwai wata babbar matsala da zata kara dakushe sana'ar daga samun ci gaban da ya kamata a ce ta samu zuwa yanzu.
Ba laifi ba ne shiga dumu-dumu cikin tafiyar siyasa tunda lokaci ne ya zo da haka, kuma tsarin shugabanci na Najeriya a yanzu tsari ne na Demokaraɗiyya don haka kowa na da ra'ayin son wanda ya ke ganin shi ne ya fi kyautata wa zato tare da ganin cewa zai yi wa al'umma abinda ya dace ta hanyar samar da ilimi, lafiya da samar da tsaro da sauran ababen more rayuwa ga jama'a.
A tsarin ra'ayi ba a ce sai wane da wane ba, a'a kowa na da damar bin ra'ayinsa ba tare da tsangwama ko cin mutuncin wani ba, ko kuma hana wani ya bi nasa ra'ayin, don haka kenan suma masu sana'ar fim a matsayinsu na yan ƙasa na da 'yanci su yi ra'ayinsu ko da kuwa kowa a cikinsu na da na shi ra'ayin daban.
Bari in je ga matsalar da na ke ganin zata karya ko ma in ce ta karya lagon tafiyar masana'antar ta fim a Katsina...
Na san da akwai ƙungiyoyi na fim a matakin ƙasa da kudanci gami da Arewacinta, musamman ƙungiyoyin baya-bayan nan irin su Arewa fim Makers da MOPPAN, watau Motion Pictures Practitioners Association Of Nigeria sannan kuma akwai AGN, watau Actors Guild Of Nigeria da kuma ƙungiyar cikin gida, watau Katsina Film Industry.
Waɗan nan ƙungiyoyin dukansu zaune suke da gindinsu, ba wani gwamna ko shugaban ƙasa ne ya kafa su ba ballatana a ce in ya bar ƙaragar mulki zasu ruguje ko kuma a sake masu suna kamar yadda ake sake ma wasu ƙungiyoyin da aka alakanta su da tafiyar siyasa.
A cikin masu harkar sana'ar ta fim a Katsina, wasu idanunsu sun rufe ba su ganin waɗan nan ƙungiyoyin a matsayin madafa ko wani tsani da zai kai su ga samun ci gaba ba, sai suka zaɓi su rinƙa kafa ƙungiya da ke da alaƙa da siyasa ba tare da la'akari da cewa ba duk inda aka ji tafiyar siyasa to dole akwai adawa a wajen.
Tunda kuwa haka ne to kenan duk ranar da wani wanda ya fito daga wani ɓangaren ya zama shugaba to ba lallai ba ne ya yi tafiya tare da su a matsayin yan fim tunda suna da ɓangaren da suka nuna cewa nan kaɗai suke, kuma wannan bangaren suke shirya fina-finansu don shi, ko abin ya yi ma jama'a daɗi ko bai yi masu daɗi ba, ba damuwarsu ba ne.
Ga misalin ƙungiyoyin shirya fim da aka kafa da kai tsaye suke da alaƙa da siyasa.
1. MASARI FILM MAKERS...
* Wannan ƙungiyar an kafa ta ne a cikin mulkin tsohon gwamnan jihar Katsina, Aminu Bello Masari, kuma akwai manya-manyan masu harkar fim a cikinta waɗanda a can baya sun yi fina-finai da dama a ƙarƙashin kamfanoninsu na ƙashin kansu kuma suka samu karɓuwa a kasuwa da wasu daga cikin gidajen talabijin, sai dai sun kasa lura da cewa afkawarsu cikin irin waɗannan ƙungiyoyin na siyasa na daƙile haskawar da taurarinsu ke yi a fagen sana'ar.
* Abin mamaki ban taɓa ganin wani fim kwara ɗaya ba da aka ce an yi shi ne a ƙarkashin ƙungiyar ba har zuwa lokacin da gwamnatin Masari ta kare.
* Duk da matsaloli barkatai da akai ta samu ta fuskar tsaro, wannan ƙungiyar ban ga ta shirya wani fim da zai faɗakar tare da jawo hankalin yan ta'adda da nuna masu illar yin ta'addanci da garkuwa da mutane domin karɓar kuɗin fansa da kuma ƙona mutane da ransu da lalata da matan mutane ba abu ba ne mai kyau ba, in kuma an yi to ban tunanin an yaɗa shi yadda ya kamata.
* Hana rantsuwa na ga wani shirin fim mai suna KHADIMUL UMMAH, wanda ya nuna jan hankali ga yan ta'adda tare da faɗakar da su cewa abubuwan da suke basu da kyau, amma shima wannan fim din ba ƙarƙashin ƙungiyar yan fim ta Masari Film Makers aka yi shi ba.
An yi fim din ne a karkashin kamfanin Dan Ghali Multimedia wanda Ghali T. Yusuf ya shirya domin bada tashi gudummawar ga ƙoƙarin gwamnati na yakar 'yan ta'adda, duk da shima an tabbatar da Gwamnatin ce ta ɗauki nauyin shirin.
* ƙungiyar haɗin gwiwa da gwamnatin jihar Katsina a lokacin mulkin Masari ƙarƙashin jagorancin shugabanta Aminu Mannir K-eza ta taɓa shirya taron Horas wa kan harkar Fim tare da bada kyaututtuka a mahalarta taron.
* Ban sani ba ko ƙungiyar na da rajista a hukumance, na dai bincika saman intanet ban ganta ba a matsayin ƙungiya mai rajista.
* In an yi ma ta rajista yanzu ina matsayarta ta ke da gwamnatin Masari da ta riga ta ƙare?.
2. Gwagware Film Makers...
* Bayan kammala wa'adin mulkin Masari yanzu Dikko Radda ne gwamnan jihar katsina, sai kuma kwatsam na ci karo da wata ƙungiyar ta shirya fina-finai wai ita Gwagware Film Makers.
* A binciken da na yi na gano cewa kusan duk mutanen da ke cikin waccan tafiyar ta Masari Film Makers su ne kuma suka zo da wannan Gwagware Film Makers.
* Abin tambaya a nan, shin waccan ƙungiyar ce aka sauya ma suna? ko kuwa ita ma wannan ƙungiya ce mai zaman kanta?.
* In aka ce haka za a tafi yaya makomar harkar Fim a Katsina zata kasance.?
* Ƙungiyoyin da suke zaune da gindinsu don ɗora duk wani mai harkar bisa hanya ina matsayinsu ya ke?.
* Anya kuwa nan gaba ba za a fuskanci matsala ba? ganin cewa ya kamata dan fim ya kasance mai haskaka ma al'umma hanya domin su gano ko su magance wata matsala da ke damunsu ba.
* Kenan nan gaba kaɗan harkar zata tashi daga sana'a kamar yadda ake iƙirari ta koma goya ma yan siyasa baya ko suna kan gaskiya ko akasin haka.
A kula!... Ba a yi wannan rubutu don cin mutuncin wani ba, face manufar kawo gyara.
Bissalam...
Sai wani lokacin...
Leave a Reply
Your email address will not be published. Required fields are marked *
GARBA GARUS BAKORI
Wannan gaskiyane,Amma fa zamani yacanza yanzu Duniya tanuna dole me kamfani yamara wa gwamnati baya wajen Gina kasa,Al umah, Wala gwamnatin datakafu ta hanyar damakaradiya,soji dadai sauransu Dan Gina kasa bakidaya.Sedai kuskurene wani ko wasu su fidda sunan wannan gwamnatin dake ci awannan lokacin.badankomiba zasuzamo 1_MAROKA 2-YANBANGAR SIYASA 3-MASUCI DA CETO 4-MASUYAUDARAR GWAMNATI Dan kogwamnati tayi kuskure bazasu gayamasu gaskiyaba dan tagyara eg. Masari films makers.Domin komizasuyi ko suke karba gurin GWAMNATI akansu abun yake karewa.babu wasu kamfononi daga wake wadanda ke amfana daga taimakon kullum atsakaninsu abin yake karewa har yabishe da fada gaba,rigingimu atsakaninsu .kaga ai wannan bacigabane kuma ba a taimakon wa gwamnatin ba.SHAWARA. 1.Akafa kamfanoni Dan masanantar film da Waka Dan jawo talaka kusa da GWAMNATI ba nisantataba da jama a wajen kawo banbancin SIYASA sedai ataimakamata wajen wayar dakan talaka wajen kudirin GWAMNATI.misalin yanzu yadda wanna bawan Allah kekishin talaka ma ana Dr Dikko Radda wajen yaki da tsarin danunawa Duniya Tausayi dakishin Talaka.To ahaka za ayi film ko wakoki ba gambaraba Dan abamu kudi.(Naku a industry GARBA GARUS BAKORI FILMS AND SOUNDS ENTERTAIMENT BAKORI Local Government Area katsina state)Ashirye nake da akirani Dan Neman shawara dangina kasa) Nagode