Iran lays out ambitious space program for second year half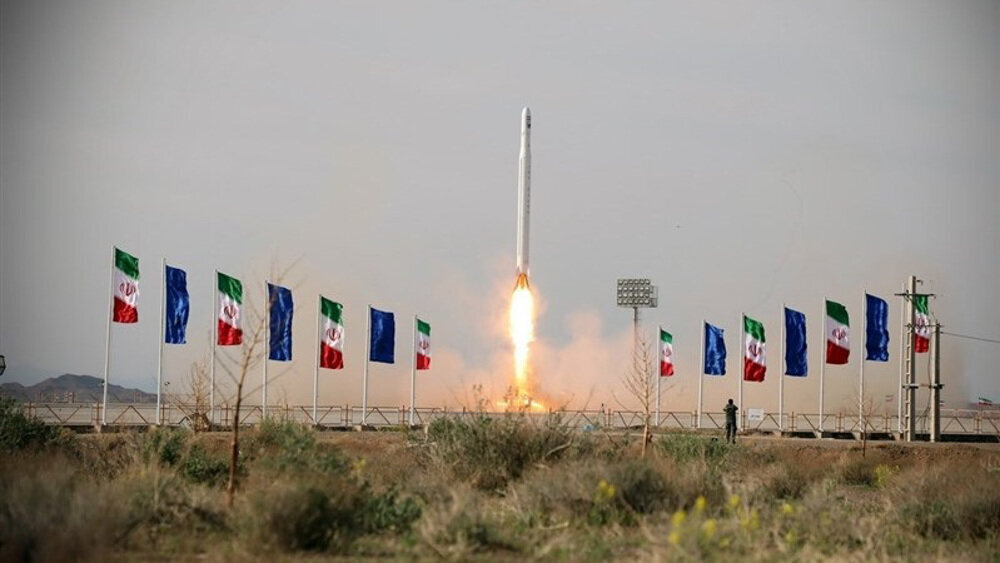 TEHRAN – The Islamic Republic of Iran has announced plans to reinvigorate its flourishing space program in the second half of the Iranian calendar year, which ends on March 19, 2024.
Tehran took big strides in the 2020s by launching three imaging satellites- Noor-1, Noor-2, and Noor-3- into orbit. But the country has bigger plans and is aiming to create a "constellation of satellites" in near future.
Rear Admiral Ali Fadavi, the second-in-command of the Islamic Revolution Guards Corps, rolled out Iran's space goals during an interview with the Fars News Agency on Wednesday. "Having a constellation of satellites is important because it allows you to meet all the country's needs in various fields," the commander said.
According to Fadavi, Iran is now capable of making different types of satellites weighing 20, 70, or 100 kilograms.
"We need to build new satellites that are small but have the efficiency of large-scale satellites. This process has been completed and we are now at a stage where we can accomplish great tasks. We are also working on putting larger and heavier satellites into orbit by improving our satellite launchers".
Iran's latest space launch involved placing the Noor-3 satellite into a 450 km orbit of the earth using the Qased satellite carrier. Both Noor-3 and Qased were designed and built by the IRGC's research units.
Also earlier, the head of the Iranian Space Agency, declared Iran will be launching a space capsule within the next six months. Space capsules are used to transport cargo, scientific experiments, or astronauts between the earth and space.
"In the first six months of this year, we also began to design several micro and mini satellites
"Also, the construction of Pars-2 and Pars-3 satellites has begun in collaboration with Sa-Iran Complex and the Space Research Institute. In this regard, the construction phase of
Pars-2 satellite has started and Pars-3 is in the preliminary design stage," explained Hassan Salarieh.
Iran is among the world's top 10 countries capable of developing and launching satellites.
culled from Tehran Times
Leave a Reply
Your email address will not be published. Required fields are marked *