Afghanistan takes 2nd place in global hunger emergency ranking, says WFP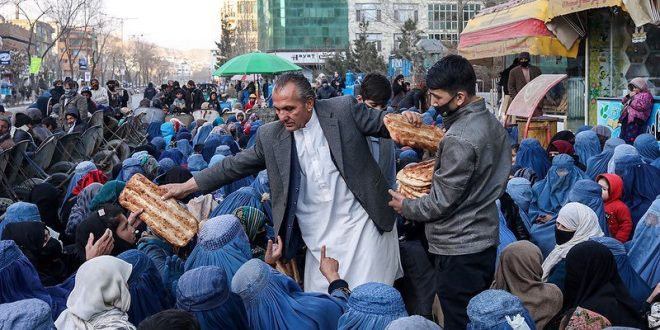 KABUL – In a recent assessment by the World Food Programme (WFP), Afghanistan has been ranked second among the top 10 countries in the world with a dire hunger crisis affecting over one million of its citizens. The WFP released a revealing graphic chart on its official account, shedding light on the extent of this crisis.
Topping the chart is Sudan, where a staggering 6.26 million people found themselves in the fourth phase of hunger by early August 2023. Afghanistan closely follows, with 6.08 million individuals facing emergency levels of hunger, as indicated by the chart.
Additional countries grappling with severe hunger crises, according to the chart, include the Democratic Republic of Congo with 3.38 million affected, South Sudan with 2.90 million, Bangladesh with 2.22 million, Pakistan with 2.21 million, Haiti with 1.81 million, Kenya with 1.22 million, and Nigeria with 1.14 million people in desperate need of assistance.
WFP, while sharing this alarming data, expressed its deep concern over the situation, stating, "These are not the records we want to break." John Aylieff, WFP's regional director for Asia and the Pacific, called upon the international community not to abandon Afghanistan during these trying times. He emphasized that donors must step forward to support the nation and its people, emphasizing the urgency of the situation.
Aylieff also drew attention to a significant funding gap faced by the WFP, characterizing it as an unprecedented funding crisis. He stressed the need for 1 billion dollars to sustain 15 million people through the upcoming winter. The organization issued a stark warning that the funding shortfall has forced them to cut life-saving assistance to 10 million individuals.
This distressing report highlights the critical need for immediate action to address the hunger crisis in Afghanistan and other affected regions.
culled from Afghanistan Times
Leave a Reply
Your email address will not be published. Required fields are marked *