Saudi Arabia turns green for 93rd National Day … and rehearses for Expo 2030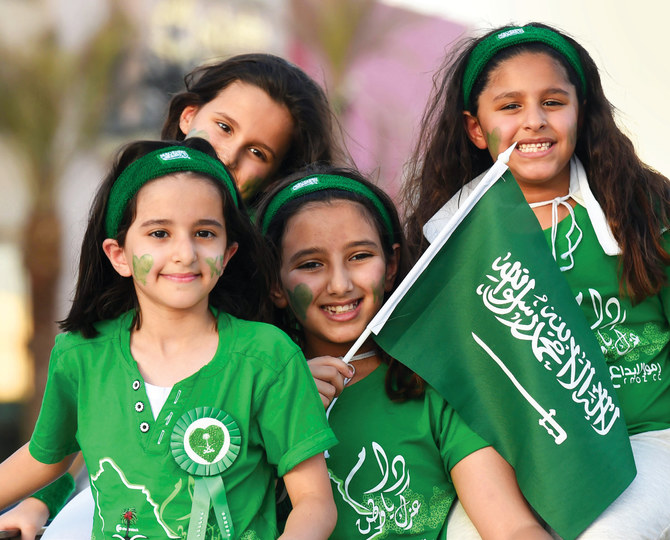 In a special edition, Arab News explains why Saudi capital is perfect venue for world fair
RIYADH: Welcome to the day Saudi Arabia turns green! Saudis will take to the flag-decked streets in their thousands today to celebrate the Kingdom's 93rd national day.
A raft of free activities will be available for families to enjoy the day.
Among the most eagerly awaited events is the air show by the Saudi Hawks, the aerobatics team of the Royal Saudi Air Force. Pilots will take to the skies in their six BAE Hawk Mk.65A aircraft for a gravity-defying display, leaving a trail of Saudi flags in their wake.
Horse-drawn artillery and other vehicles will take part in a military march through Riyadh at 4 p.m., accompanied by musicians from the Border Guard, the National Guard, and the Royal Guard. The parade will travel from Prince Mohammed bin Saad bin Abdulaziz Road to Umm Ajlan Park in the Qairawan neighborhood.
There will also be special events at the already buzzing Boulevard Riyadh City, including fireworks, a drone show and traditional folklore acts.