Morocco Earthquake: Death toll soars beyond 2,000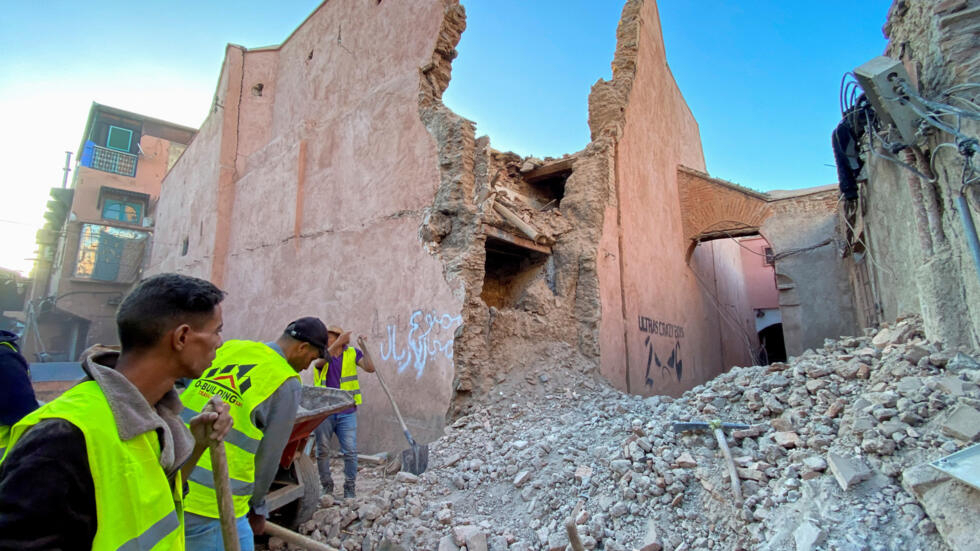 The quake that struck on Friday has become the deadliest event in North African history for six decades, rendering many homeless.
Reports from Aljazeera indicate that over 2,122 individuals have lost their lives, and 2,421 have sustained injuries as a result of the earthquake affecting six Moroccan cities on Friday.
Friday's seismic event represents the most catastrophic occurrence of its kind in the North African nation in 60 years, leaving numerous people without shelter.
The United States Geological Survey (USGS) attributes the 6.8 magnitude earthquake, which occurred near Oukaïmedene, Morocco, to oblique-reverse faulting at a shallow depth within the Moroccan High Atlas Mountain range, situated approximately 75 km southeast of Marrakech.
State authorities have declared a three-day period of national mourning.
Marrakesh's historic district, recognized as a UNESCO World Heritage Site, reportedly bears significant damage. UNESCO's director general, Audrey Azoulay, expressed on the social networking platform X, "A @UNESCO team visited the #Marrakech medina this afternoon. Our Organization will assist Moroccan authorities in assessing damage to heritage and education areas, ensuring building safety, and preparing for reconstruction."
The International Federation of Red Cross and Red Crescent Societies (IFRC) has noted that it may require months, if not years, to fully address the aftermath of the earthquake.
Prominent world leaders, including Nigeria's President Bola Tinubu, have extended their condolences to Morocco.
Leave a Reply
Your email address will not be published. Required fields are marked *