Rain in Dubai: Working parents become teachers for a day as kids' classes go online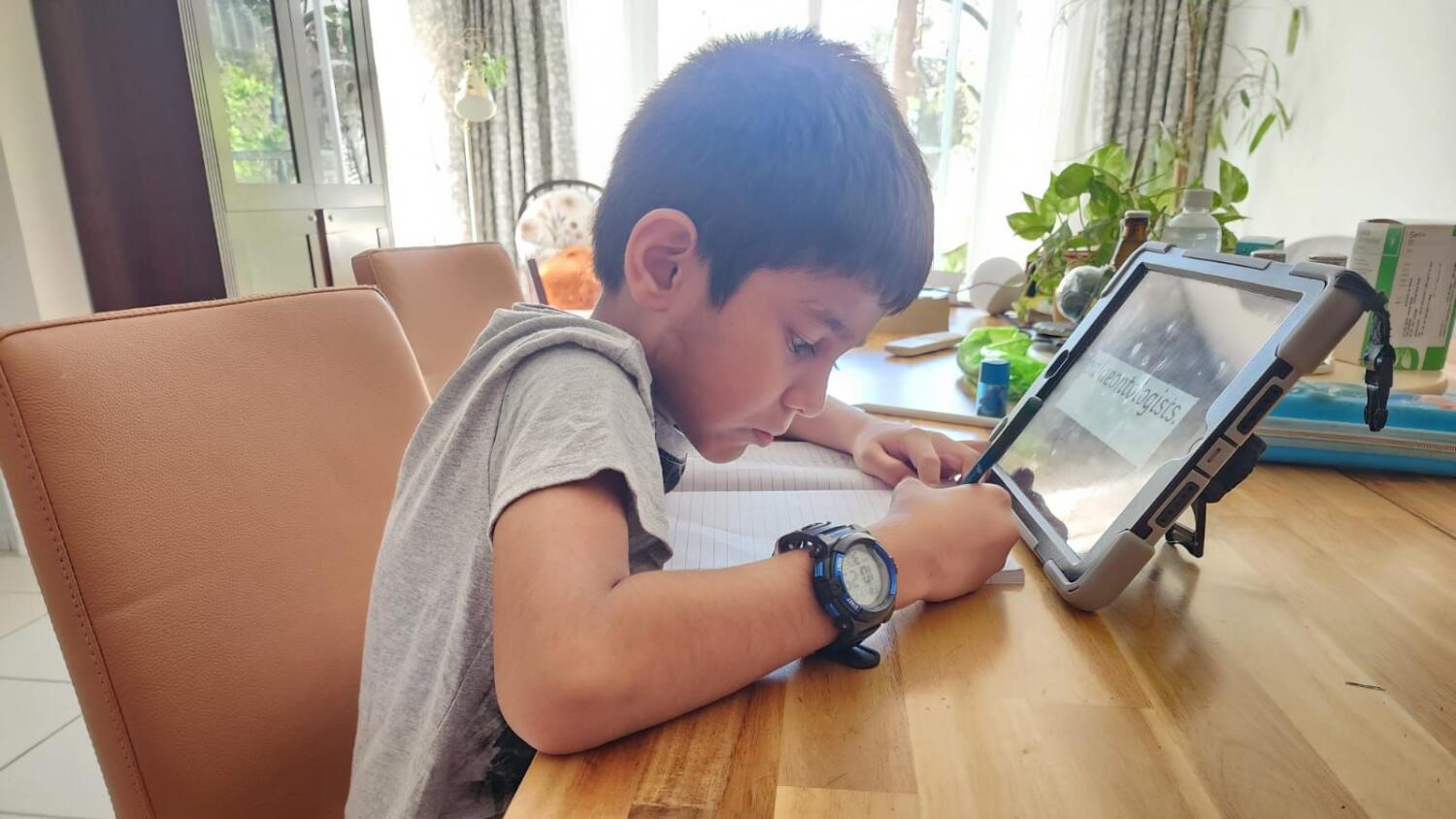 Syrian expat Amin Taleb was all set to drop his children Aina and Amaan to school and head to his office for half a day of meetings on Friday — but plans had to change. His kids' school decided to switch to online classes due to the rainy weather.
"I told my wife one of us had to stay back home with the kids. But even before we made the decision, we received the good news that we, too, would be working from home," said Amin, a Dubai resident who works as a business development manager at a supermarket chain.
The family was lucky to have been able to avoid the traffic jams and rain-drenched roads that disrupted many residents' morning routines on Friday.
However, the sudden shift to online classes — albeit for the youngsters' safety — required working parents to make necessary adjustments.
Syed Sajjad Mastan, a businessman in Deira, had to cancel his weekly meeting to be with his daughter for online classes.
"When I woke up for Fajr, it started raining and I understood that I had to either postpone or cancel today's meeting with my employees as I was expecting some flooding near my office," said Mastan.
"Since I did not have to go to office, I was able to help my daughter. Then, I was able to do his meeting virtually."
Dubai resident Mrs Sahany suddenly became his six-year-old son's teacher for the day during virtual classes.
"It was challenging but we managed, somehow. I don't think it's my nature to be a teacher," she said.
"It was challenging but we managed. When I tried to explain the verb kick, I inadvertently kicked him," she quipped.
Shreya Chakravarty, whose son goes to DIA Emirates Hills, was spared such a challenge as the school decided to declare a holiday.
"I think it's in the best interest of the students. My husband is travelling this week but luckily it's a day off for me. The school has announced online learning, but it is difficult to navigate the various school apps independently for a seven-year-old," said Chakravarty.
Such last-minute changes are understandable, she added, as students' safety must always come first. "The schools had a special fair today and most children were looking forward to it. But such things can be pushed for later. Safety is paramount for students."
The father of Andre Ryan Sabido, a Grade 8 student at Apple International School, said: "The good thing about Dubai is that students can easily transition from face-to-face to distance learning because of the technology and the readiness of the school to adapt to the situation."
Filipino expat Ben Lebig said that although remote learning was announced for her daughter, it didn't make a huge difference to their routine. After all, schools are dismissed early on Fridays.
"It might be a little difficult for working parents but it's just a matter of a day and safety is always a priority. Anyway, on Fridays the schools are dismissed early so most parents do expect their children to come home by 1pm. Therefore, I don't think it made such a huge difference to the existing routine,"
culled from Khaleej Times
Leave a Reply
Your email address will not be published. Required fields are marked *