Saudi fundraising campaign for Gaza reaches half a billion riyals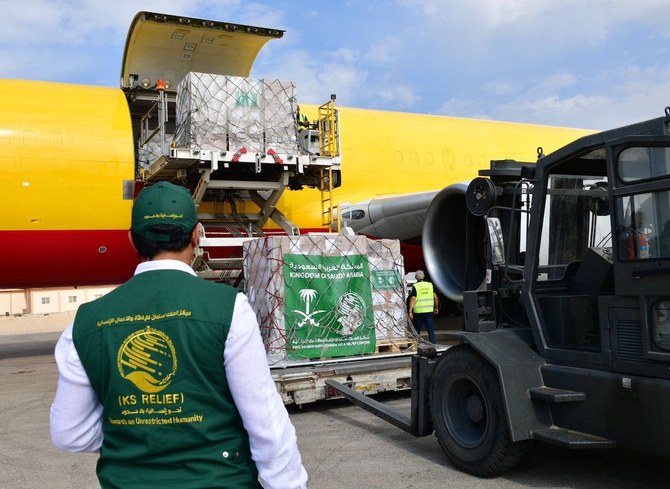 More than 806,000 people used Sahem to donate
RIYADH: A Saudi national fundraising campaign to provide aid for the people of Gaza has so far raised more than half a billion riyals ($133 million), organizers said on Thursday.
The initiative was launched on Nov. 2 by Saudi aid agency KSrelief through the Sahem platform for charitable donations, in line with directives from King Salman and Crown Prince Mohammed bin Salman. By Thursday, more than 806,000 people had used it to donate.
Those who wish to contribute can download the Sahem app from Apple's App Store or Google Play, visit sahem.ksrelief.org or transfer funds directly to the campaign's Al-Rajhi Bank account.
Meanwhile, a seventh plane carrying aid from the Kingdom for the people of Gaza arrived at El-Arish International Airport in Egypt on Wednesday. It was carrying 35 tons of relief supplies, including food and items to provide shelter.
Leave a Reply
Your email address will not be published. Required fields are marked *