Some aid sent to Gaza not usable because of water, fuel shortages: UN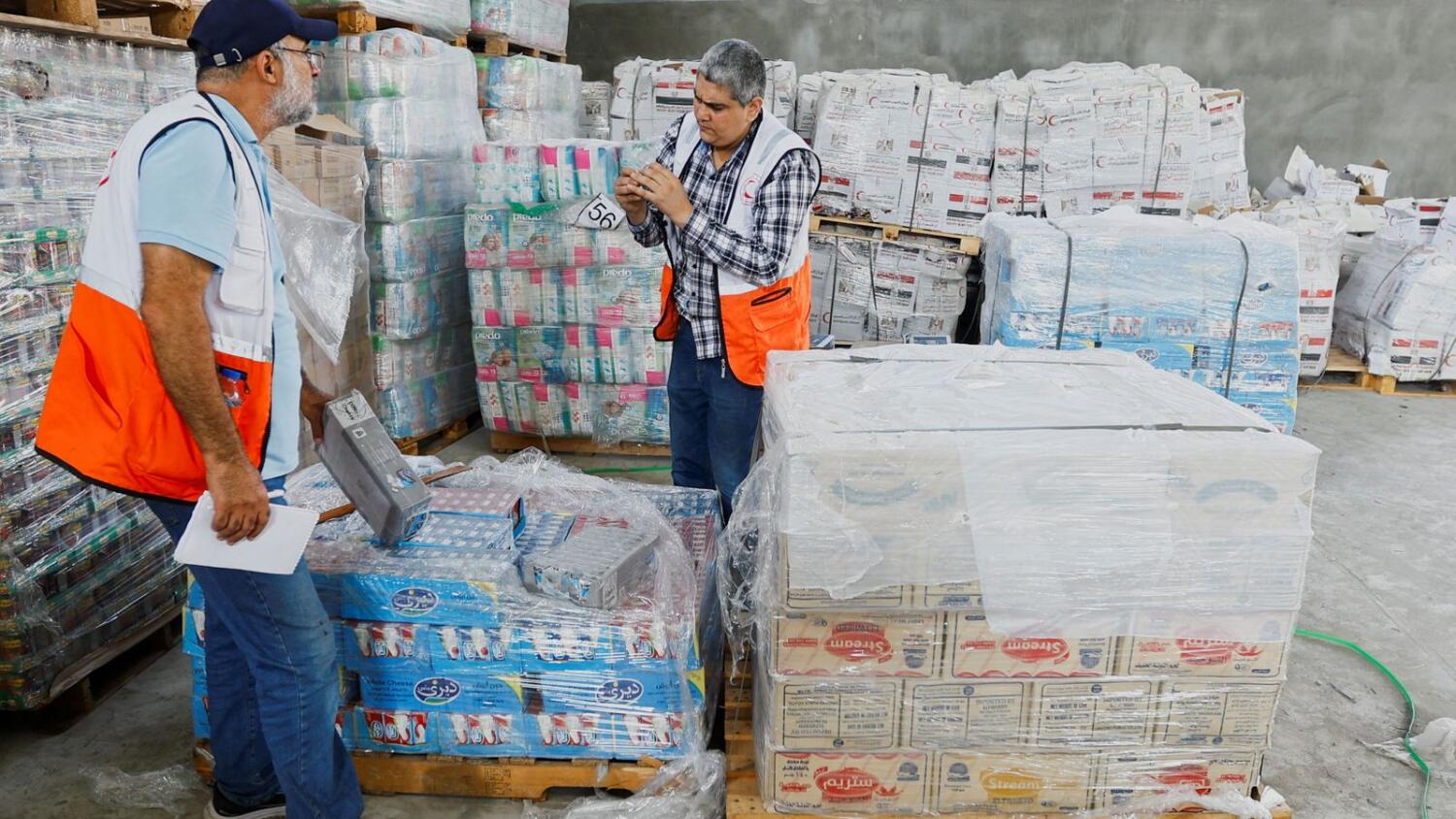 The UN aid agency for Palestinians, UNRWA, says some of the aid trucked into Gaza is "not very usable," such as lentils and rice that require increasingly scarce fresh water and fuel to be cooked.
UNRWA spokesperson Tamira Alrifai said a total of 54 aid trucks have entered Gaza over the last several days, a "trickle" compared to the 500-odd truck deliveries, carrying both aid and commercial goods, a day in times of relative peace.
"My colleagues told me that in one of the shipments over the last couple of days, we received boxes of rice and lentils — donated very, very generously," she said from Amman by video call to a UN briefing in Geneva. "But for people to cook lentils and rice, they need water and gas. And therefore, these kinds of supplies — while very generous and well-intended — are not very usable."
Alrifai praised the "very spontaneous giving and donations" flown into Egypt for delivery to Gaza through the Rafah crossing, from various countries, "especially Arab countries." She called for coordination with the Egyptian Red Crescent and "very, very clear guidance from the humanitarian groups that are on the ground".
"Of course, everything is being closely coordinated with my UN colleagues and with UN agencies. But we will need to get better as a consortium of humanitarians in sending very explicit lists of what is most needed," Alrifai said.
She said UN negotiators were "very, very far away" from getting the full ability to provide needed aid to Gaza.
culled from Khaleej Times
Leave a Reply
Your email address will not be published. Required fields are marked *