SAKAMAKON SULHU YAN BINDIGA SUN SAKI MUTANE A BATSARI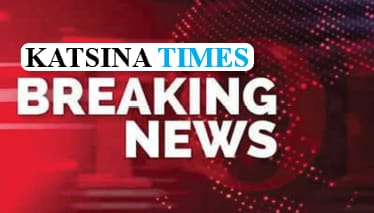 Misbahu Ahmad
@ katsina times
Biyo bayan wani zaman sulhu da ƴan bindiga sukayi da wakilan mutanen ƙauyukan Madogara, Nahuta, Batsarin-Alhaji da sauransu, dake cikin yankin ƙaramar hukumar Batsari ta jihar Katsina, ƴan bindiga sun saki mutane fiye da ashirin dake hannun su.
Wani da ya nemi a ɓoye sunansa ya bayyana mana cewa a ranar laraba 16-08-2023, wasu ɗai-ɗaikun mutane sunyi zaman sulhu da ƴan bindigar da suka addabi mutanen yammacin Batsari inda yace anyi zaman ne a can cikin daji kuma wani mai suna Abu Raɗɗe ya samu damar halartar zaman inda akayi jawabai da maganganu na nuna neman sulhu da zaman lafiya.
Wani daga cikin ƴan bindigai a jawabin shi ya bayyana cewa sun gano cewa Hausawa ba abokan gabar bane kuma su suke cutar da Hausawa, sannan sun sani cewa idan gwamnati zata yi masu wani abu to Hausawa basa iya hanawa, don haka yace kowa zai zauna lafiya a garuruwan su.
Yan bindigar sun sa doka duk waɗanda aka kai masu hari to su kira su ta waya, su sanar da su, zasu ga hukuncin da zasu yi masu idan kuma sun gudu to a nuna masu sawun su, zasu gano su.
Daga ƙarshe wani daga cikin wakilan yankin ya nemi da su sako mutanen da suka yi garkuwa da su. Haka kuma akayi suka saki mutanen Madogara 19, mutanen Nahuta da na Wagini da sauransu, saidai akan hanyar su ta komawa gida, wasu fusatattun ƴan bindiga da basu ji daɗin wannan sasanci ba suka tarbi sakakkun mutanen, suka far masu da duka da bulalar geza duk kowa yayi ta kansa. Amma mafi yawamcin su sun dawo gidajen su saidai har ya zuwa haɗa wannan rahoton akwai mutanen da basu dawo gida ba, wataƙila sun yi ɗimuwa ko sun bace a cikin daji.
Katsina times
@ www.katsinatimes.com
Jaridar taskar labarai
@www.jaridartaskarlabarai
07043777779 08057777762
Leave a Reply
Your email address will not be published. Required fields are marked *