Malagi: Kakakin Nupe kuma kakakin Nijeriya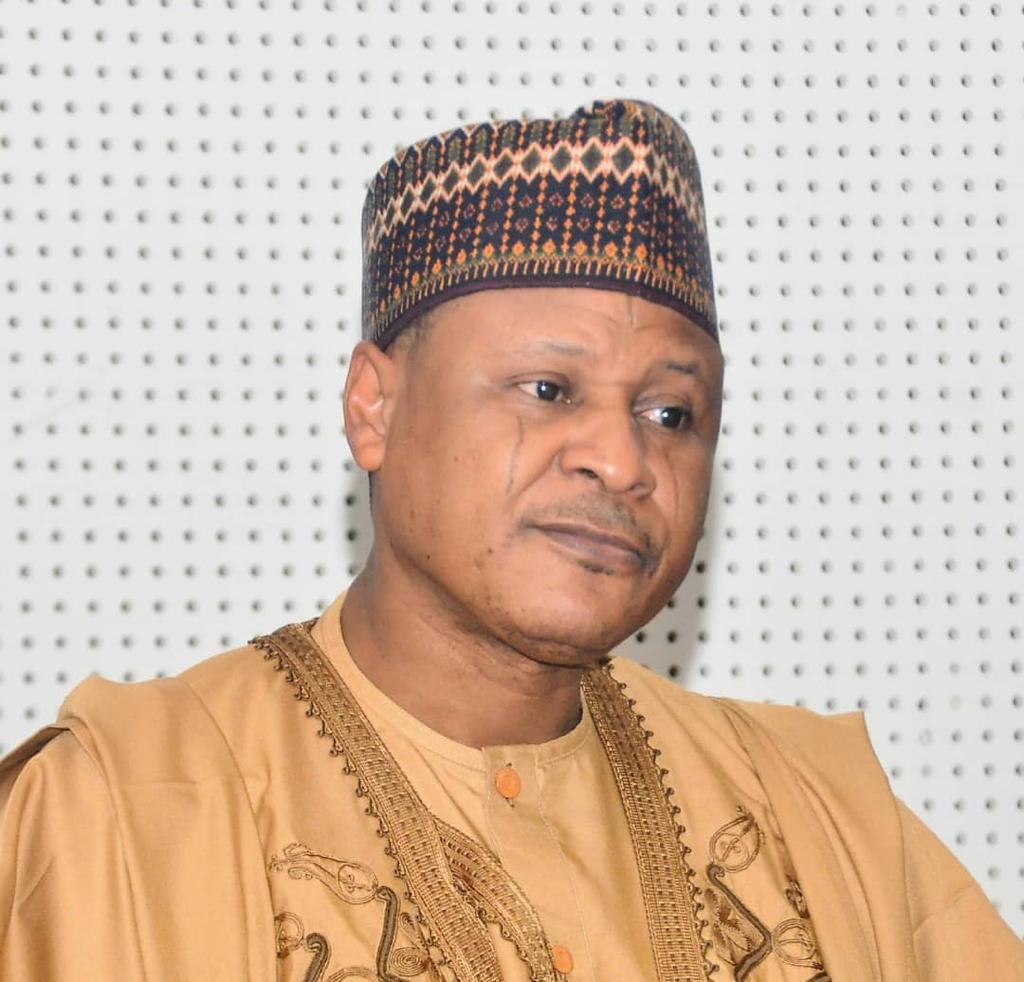 A ranar Litinin, 21 ga Agusta, 2023, ne Shugaban kamfanin gidajen jaridun Blueprint da Manhaja kuma Kakakin Masarautar Nupe, Alhaji Mohammed Idris, wanda ake yi wa laqabi da Malagi, ya kama aiki a matsayin Ministan Labarai na Tarayyar Nijeriya, inda hakan ke nuni da cewa, baya ga kasancewarsa Kakakin Nupe, a yanzu kuma shine Kakakin Gwamnatin Tarayyar Nijeriya.
Wannan ya biyo bayan miqa sunan Malagi da Shugaban Nijeriya Ahmed Bola Tinubu ya yi ga Majalisar Dattawar Nijeriya, wacce ta tantance Malagin tare da tabbatar da shi a matsayin minista a Nijeriya.
Shin wane ne Malagi?
An haifi Mohammed Idris (FNIPR) a ranar 2 ga Mayu, 1966, a garin Malagi dake Yankin Qaramar Hukumar Gbako a Jihar Neja. Ana kwatanta Malagi a matsayin wani mutum, wanda ya cimma gagarumar nasara a fannin sana'a, mai taimakon al'umma, xan siyasa, magidanci (miji kuma uba), wanda ya cimma babban buri a bangaren yaxa labarai.
Babban muradin Malagi a rayuwarsa shine, samar da kyakkyawan sakamako a tafarkin qirqurowa da aiwatar da manufofi a fannin zartarwa na Gwamnatin Nijeriya, domin bunkasa qasa da cigabanta.
Hakan ba zai yiwu ba sai mutum ya taka wasu matakai na gwagwarmayar rayuwa, waxanda kuma su ne za su nuna cewa, idan ya samu waccan dama, zai iya aiwatar da muradin nasa. Wannan ne ya kai mu ga buqatar sanin irin matakan da sabon kakakin Nijeriya ya tako kafin kai wa ga wannan mataki.
Malagi ya shiga makarantar firamare ta Kontarora a Jihar Neja, wacce ya kammala a shekara ta 1977. A shekara ta 1982 ya kammala Babbar Sakandaren Rijau, inda ya zarce zuwa Kwalejin Ilimi Mai Zurfi ta Zungeru dake Bida a 1983, duka a Jihar Neja.
A shekara ta 1984 ne ya yi karatun share fagen shiga jami'a a Jami'ar Sokoto, wacce a yanzu ake kira da Jami'ar Usman Danfodiyo, inda ya kammala ita kanta jami'ar a 1987 bayan ya karanci fannin Turanci. Daga bisani Kakakin Nupe ya halarci Jami'ar Bayero dake Kano, domin karatun digiri na biyu (Masters) a Turanci, inda ya kammala a shekara ta 1995.
Bugu da qari, Mohammed Malagi ya halarci kwasa-kwasai da tarurruka daban-daban a gida Nijeriya da qasashen waje a fannin yaxa labarai da jagoranci.
A fannin gogewa wajen aiki kuwa, Minista Malagi shine kaxai xan Arewa wanda ya kafa kafafen yaxa labarai na Hausa a kowanne fannin yaxa labarai da suka samu gagarumar nasara, domin shine kaxai ya ke da jaridar Hausa (Manhaja), sabon babban gidan talabijin na Hausa (BTV Hausa) baya ga Blueprint da gidan rediyon We FM (106.3) dake Abuja.
Shine Shugaban Kamfanin Yaxa Labarai da Kyautata Alaqa da Al'umma na BiFocal Communicatiob Limited tun daga 1996 zuwa yanzu. Ya riqe muqamin Masharwarci ga Gwamnatin Tarayyar Nijeriya kan Havaka Ilimin 'Ya'ya Mata da kuma Mashawarci kan Ilimin Makiyaya a Arewacin Nijeriya daga shekara ta 2007 zuwa 2009. Ya jagoranci Kwamitin Bunqasawa da Aiwatar da Horo ga Hukumar Kula da Asusun Ilimi na Manyan Makarantu (TetFund) daga shekara ta 2009 zuwa 2011. Daga 2017 zuwa 2021 kuma ya riqe muqamin Mashawarci Kan Harkokin Sadarwa ga Hukumar Zave Mai Zaman Kanta (INEC).
Malagi ne ya yi aikin Tsara Harkokin Sadarwa na Ma'aikatar Jinqai da Agaji ta Tarayya daga 2019 zuwa 2022.
A shekarata 2011 ya kafa kamfanin Jaridu na Blueprint, wanda ya kasance a mataki na biyu a Arewa. Daga 2019 zuwa yanzu yake jagorantar Babban Taron Kamfanin Blueprint na Shekara-shekara Don Bayar Da Kyautukan Yabo, wanda ya samu gagarumar nasara duk shekara.
A shekara ta 2017 zuwa 2022 aka naxa shi Shugaban Hukumar Daraktoci na Kamfanin Kula da Kadarorin Ma'aikatar Babban Birnin Tarayya (APDC), sannan aka naxa shi Shugaban Hukumar xungurugum a watan Janairu na 2023 har zuwa lokacin da ya zama Ministan Yaxa Labarai. A xan lokacin da ya riqe Hukumar ya jagoranci kammala aikin gina hedikwatar hukumar na dindindin, wanda aka shafe shekara 10 ba tare da an kammala shi ba.
Bayan ya tsunduma kai-tsaye cikin harkokin siyasa, a shekara ta 2019 ne ya jagoranci yi wa Jam'iyyar APC garambawul a Jihar Neja, inda aka xora ta kan tafarkin cikakkiyar dimukraxiyya mai inganci.
Bugu da qari, a fannin aikin jarida da yaxa labarai, a shekara ta 2000 zuwa 2011 Malagi ya kafa tare da zama Babban Editan mujallar The Market, wacce ita ce kaxai irinta a Arewa mai bayar da managartan rahotannin kan harkokin kasuwanci da tattalin arziki.
Ya riqe muqaman Shugaban Hukumar Kula da Dangantakar Al'umma (NIPR) Reshen Jihar Kaduna daga 2004 zuwa 2008, Mataimakin Shugaban Qungiyar Qwararru Kan Yaxa Labarai ta Nijeriya (PRCAN) daga 2004 zuwa 2007, kuma a shekara ta 2008 ya zama 'Fellow' na Hukumar NIPR.
A shekara ta 2018 zuwa 2021 ya zama Sakataren Yaxa Labarai na Qungiyar Masu Gidajen Jaridu ta Nijeriya (NPAN), sannan ya zama Babban Sakataren Qungiyar a 2020 zuwa yanzu. Haka nan ya zama Mamba na Hukumar 'Yan Jarida ta Duniya (IPI) a 2021. Ya zama Wakilin Nijeriya a Taron 'Yan Jarida na Duniya (WPC) da aka gudanar a Qasar Switzerland, wanda IPI ta shiraya a shekara ta 2021.
Malagi ya kuma kasance mamba a qungiyoyin US-based Online News Association, Northern Media Forum da Northern Broadcast Media Owners Association.
Mohammed Idris Malagi ya samu lambobin karramawa daban-daban da suka haxa da Media Icon Award by the Nigeria Union of Journalists (2022), Special Recognition Award by National Association of Niger (2022), Special Recognition Award daga National Association of Niger State Students (NANIS) a 2022 da Meritorious Service Award by Abuja Property Development Company (APDC) a 2021. A shekara ta 2014 ya samu karramawa ta NIPR Presidential Special Recognition Award for Meritorious Service to the Public Relations Profession and Humanity, sannan a shekara ta 2007 ya samu Distinguished Service Award by the Public Relations Consultants Association of Nigeria (PRCAN).
A shekara ta 2022 ya nemi tsaya wa takarar kujerar gwamna a Jihar Neja, amma bai samu tikitin jam'iyyar ba. Don haka ya mayar da kai wajen ganin APC ta samu nasara a manyan zavukan Nijeriya da aka gudanar a 2023 a mataki na jiha da qasa bakixaya, inda kuma jam'iyyar ta samu nasara a matakan duka bayan da ya riqe muqamin Daraktan Mula da Jaridu na Yaqin Neman Zaven Xan Takarar Shugaban Qasa na APC a 2023, Bola Tinubu.
Ganin irin martaba da qoqarin Malagi ne sai Etsu Nupe, Alhaji Yahaya Abubakar, ya ba shi sarautar Kakakin Nupe a 2021.
Daga irin bayanan da suka gabata, za a iya fahimtar cewa, sabon kakakin Nijeriya ya na da qwarewa da gogewa a fannin siyasa, mulki da yaxa labarai.
Malagi mutum ne mai sauqin kai, yawan fara'a da murmushi kuma mai taimako. Bugu da qari, ya kasance mai qoqarin kwatanta gaskiya a duk halin da ya tsinci kansa. Daga irin kalaman da ya furta a lokacin da ya kama aiki a matsayin Ministan Yaxa Labarai za a iya fahimtar yadda ya kasance mai son bayyana gaskiya da kuma qin jefa kai cikin hayaniya da rikici maras tushe.
Ya ce, Gwamnatain Tarayya a qarqashin kualawarsa ba za ta yi qasa a gwiwa ba wajen amsar kurakurensa a bainar jama'a ba a duk lokacin da ta fahimta wata gaskiya wacce ta sava sa matsayinta na fari.
Ya faxi haka ne lokacin da yake ganawar farko da manyan jami'an Ma'aikatar Yaxa Labarai ta Tarayya a Radio House dake Abuja, inda ya ce, "Shugaban Qasa bai ba ni umarnin zuwa na yi qarya ba, kuma wannan shine matsayina gare ku da 'yan Nijeriya bakixaya. Shugaban Qasa mutum ne mai tsayawa akan gaskiya tsagwaronta da fayyacewa.
"Ya umarce ni da na amince na amsa kuskure a duk lokacin da hakan ta faru, kuma kada mu ji kunyar karvar kuskurenmu na cewa, 'eh, wannan abinda muka yi kuskuer ne, za mu gyara shi'.
"Fannin xa'ar yaxa labarai a na ma'aikatar zai kasance mai muhimmanci sosai baya ga fannin shi kansa yaxa labaran kamae yadda muka sani."
A zahirin gaskiya, waxannan kalamai sun nuna yadda Gwamnatin Tarayyar Nijeriya za ta tashi daga tsohon tsarin da ta ke kai na cewa, babban aikin Ma'aikatar Yaxa Labarai shine, kare manufofin Gwamnatin Tarayya ko ta halin qaqa, a'a, Ma'aikatar za ta fi mayar da hankali ne wajen bayar da nagartattu kuma sahihan bayanai ga duniya.
Da wannan za a iya cewa, irin qoqarin da Malagi ya yi na bai wa Masarautar Nupe kyakkyawan mutunci da qima a idanun duniya a matsayinsa na kakakinta, ta yiwu Nijeriya da Gwamnatin Tarayya ma za su iya rabauta da irin wannan sahihanci, wanda hakan zai taimaka gaya wajen hana kawo ruxani a faxin qasa.
Sai mu ce; Kakaki, Allah ya riqa!!!
Leave a Reply
Your email address will not be published. Required fields are marked *