TSARO: Gwamnatocin Jihohi ba zasu taba iya kawo karshen rashin tsaro ba -Mustapha Inuwa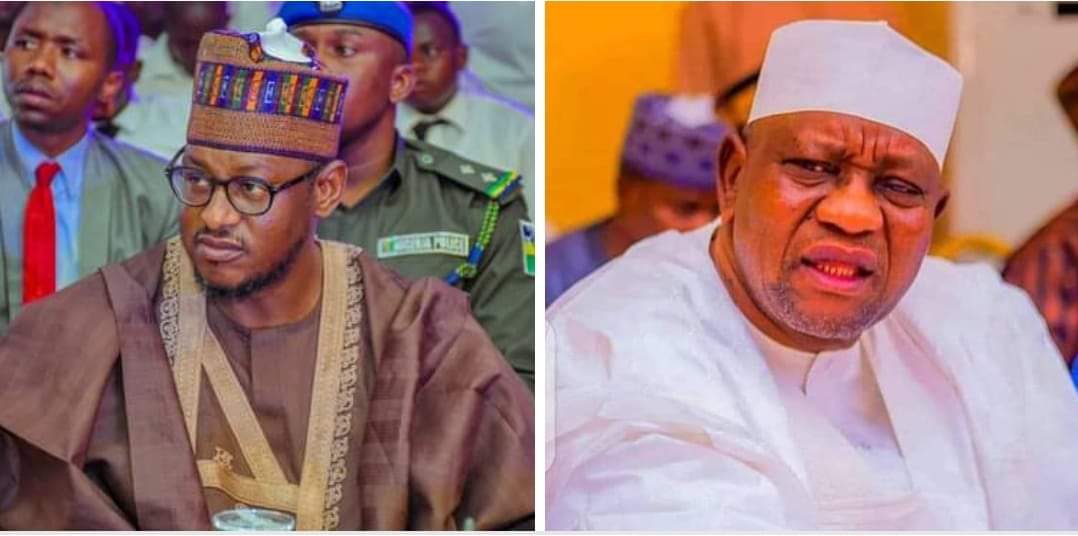 Zaharaddeen Ishaq Abubakar, Katsina Times 20/10/2023
Tsohon Sakataren Gwamnatin jihar Katsina, tshon dan takarar gwamnan jihar Katsina a Jam'iyyar APC, wanda ya jagoranci gangamin yakin neman zaben Sanata Yakubu Lado Danmarke a takarar Gwamnan jihar Katsina a karkashin jam'iyyar PDP zaben da ya gabata. Yayi tsokaci akan Matsalar tsaron jihar Katsina dama jihohin Arewaci masu fama da matsalar.
A cikin wata Tattaunawa da Jaridar Katsina Times ta Faifan Bidiyo Dakta Mustapha Muhammad Inuwa ya sake maimaita maganar da ya saba fadi a wurare daban-daban, cewa "Gwamnatin jiha ba zata iya maganin rashin tsaro ba."
Dakta Inuwa ya bada misalin lokacin da suke rike da Gwamnati da irin rabuwar kai da aka samu tsakanin gwamnonin jihohin da matsalar rashin tsaro ta Addaba.
Inuwa ya yaba da kokarin Gwamnan Katsina na yunkurin samar da tsaro, musamman da ya kirkiri jami'an tsaron Jihar katsina mai suna "Katsina Community Watch Courps" CWC.
Yace amma da zasu samu makamai masu inganci, Sannan sauran jihohi da ke makwabtaka da jihar Katsina suma suyi irin wannan tsarin, kuma su hada kai, yace da an samu sauki.
"Abin a bayyane yake cewa tun da ake wannan matsalar rashin tsaron nan, Yan Bindigan nan ba boye suke ba, an sansu an san inda suke, idan ka hau Jirgin sojoji kuka shiga Dajin hatta matansu suna Ayyukan gida zaku iya gani, amma har inda ake yau ba'a taba kai masu farmaki inda suke ba, saidai idan sune suka kawo hari sana ake tunkararsu". Injishi.
"Gwamna bashi da jami'an tsaron Sojojin Sama, bashi da Sojojin kasa, Shugaban kasa shi ke da wannan kuma suna aiki a karkashin umarnisa, madamar ba asamu goyon bayan gwamnatin tarayya ba, ba za'a daina wannan matsalar kashe-kashe ba." Yace.
Mustapha Inuwa ya bayyana cewa, shi a fahimtarsa Arewacin Najeriya ne ake so a tarwatsa, yace "An rabamu da Noma, an rabamu da Kiwo, an hana mu neman Ilmi, yaran mu da ke jami'o'i ana binsu ana kamawa to mi ya rage?" Yace.
A karshe Mustapha Inuwa ya bada shawara cewa da za'a samu Kwakkwaran hadin gwiwa tsakanin Gwamnonin Katsina, Zamfar, Sokoto, Niger, Kaduna, da Kano. Yace kuma su fahimci juna a tsakanin manyan jami'an tsaro na gwamnatin tarayya da taimakon wadannan 'yan Sa Kai da aka kirkiro, a tunkari 'yan Ta'addan har inda suke, to da anyi maganin matsalar. Mustapha Muhammad Inuwa ya bayyana.
Zamu kawo maku cikakkiyar tattaunawar ta Faifan Video da harshen Hausa a shafukan mu na Katsina City News da tashar mu ta YouTube, Katsina Times TV
Leave a Reply
Your email address will not be published. Required fields are marked *