As An Industry Gem Goes Home: Remembering Hajiya Binta Ola Katsina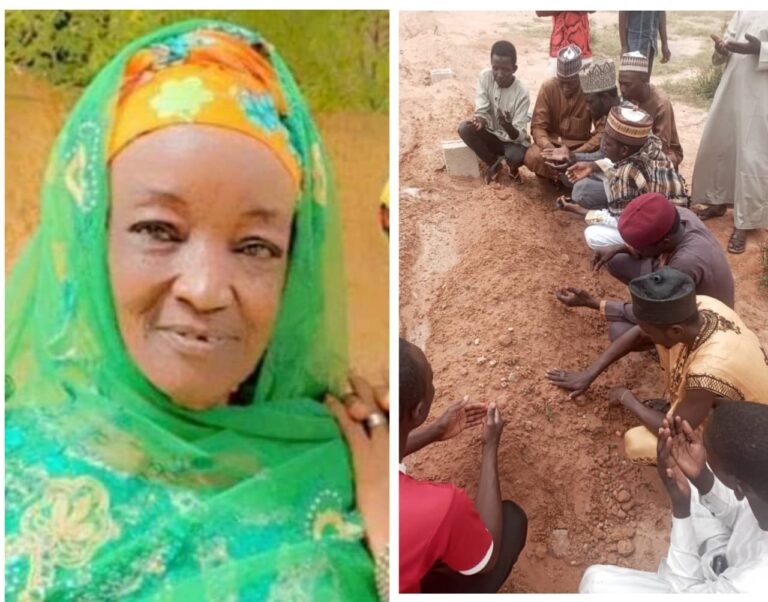 It has been three days since the somber news of the passing of one of Katsina state's movie industry legends, Hajiya Binta Ola Katsina, sent shockwaves through the airwaves. Fond memories of her vibrant presence still linger as colleagues reflect on her warm and agile demeanor at the Entertainers Summit held just weeks ago at the History and Culture Bureau, hosted by its new Director, Dr. Aliyu Rabi'u Kurfi.
Hajiya Binta Ola Katsina peacefully departed this world in her sleep at approximately 2 a.m. on Wednesday, 4th October, while taking a moment's respite from her preparations for Eid-el Mauludi, an annual religious event she lovingly hosted with friends and relatives in her street, as reported by fimmagazine.com.
By Islamic burial rites, her third-day Firdau prayers will be conducted at her Sabuwar Unguwar residence on Friday, 6th October, following the La'assar prayers at 4:30 p.m.
Before her untimely departure, affectionately referred to as "Mama" by fellow thespians, many of whom are still struggling to come to terms with her passing, Hajiya Binta Ola Katsina had been a dynamic force on the stage, screen, and radio for over three decades. She is believed to have been over 70 years old at the time of her passing, and she leaves behind her only daughter, Hajiya Amina, as well as grandchildren and other grieving relatives.
In the wake of her loss, the Katsina entertainment industry, and indeed the entire community, mourns the departure of an icon whose contribution to the world of entertainment was immeasurable. Her legacy will continue to live on in the hearts of those she inspired and entertained throughout her remarkable career.
Muhammad Inuwa M/fashion
Social Commentator.
And
Na-Baba Mega Media Concepts Katsina
Contact: nababamegamedia@gmail.com
Culled from ABC News
Leave a Reply
Your email address will not be published. Required fields are marked *