Governor Radda urges Katsina State customs personnel to perform diligently and professionally, avoiding harassment of civilians.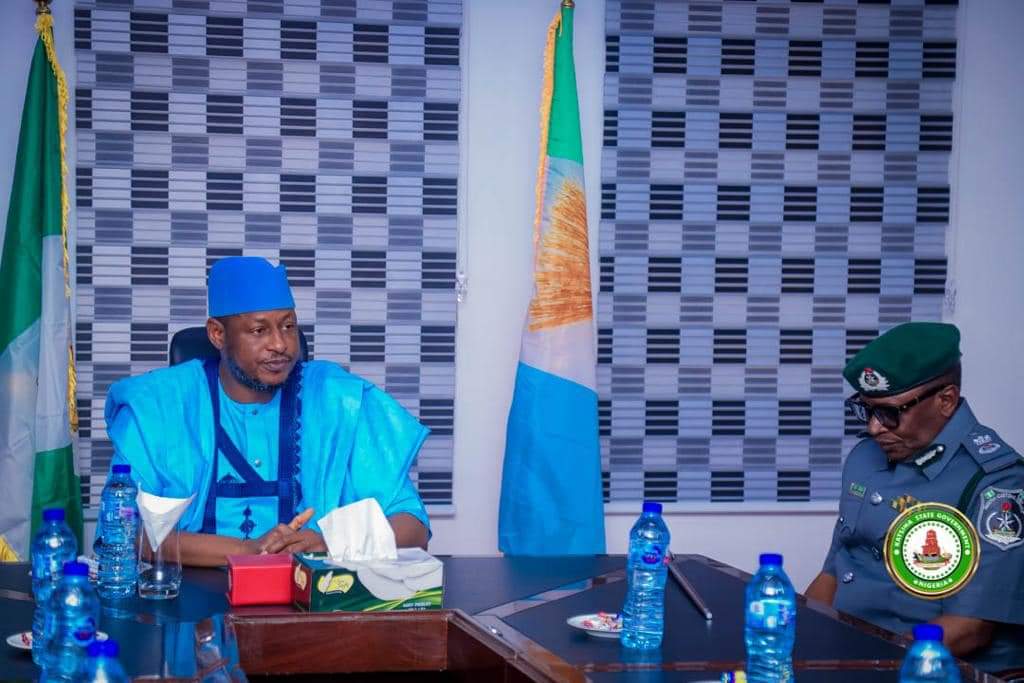 Governor Radda Sets Agenda for Katsina Customs Comptroller, Personnel
Governor of Katsina State, Malam Dikko Umaru Radda, has called on personnel of the Nigeria Customs Service, NCS, in the State, to always carry out their job with utmost diligence and professionalism, while desisting from harassing or intimidating civilians.
He made the appeal when he received the newly-posted State Comptroller of the Customs Service in Katsina, Umar Muhammad Abubakar. Mr. Abubakar, on Wednesday paid a courtesy visit to Governor Radda at the Katsina State Government House, after resuming office.
According to Dikko Radda, the Katsina State Government will continue to support the State Command of the Customs Service in the discharge of its constitutional mandate.
The Governor said the relationship between Customs personnel and stakeholders along border axes in the State is now improving, compared to the past when innocent citizens on transit to border communities were subjected to unnecessary harassment and intimidations from Customs officials.
He emphasized that the State Government would not in any way stop Custom officials from discharging their responsibilities. "But at the same time, we will not allow our citizens to be subjected to unnecessary intimidations," he noted.
Dikko Radda recalled that the State Government organized a meeting to intervene between Jibia communities and the immediate-past State Comptroller of Customs, where stakeholders drew the attention of the Customs management on how to strengthen relationships with communities along Katsina's border axes.
He urged the new Katsina Customs Comptroller to engage relevant stakeholders at border areas in the State, with the sole purpose of enlightening them about the Federal Government's efforts to tackle inflow of drugs and weapons, among other contrabands, into the country.
Earlier, Mr. Muhammad Abubakar, said his visit was to register his presence to the State Government as the new Customs' Comptroller posted to the Katsina Area Command.
While promising to meet with Heads of sister security agencies in Katsina, the Customs Comptroller disclosed that he will provide an enabling environment for Katsina businessmen and women to conduct their legitimate businesses, within and around border areas in the State.
Signed:
Ibrahim Kaula Mohammed,
CPS to Katsina Governor.
October 5th, 2023.
Leave a Reply
Your email address will not be published. Required fields are marked *