Governor Radda Unveils Ambitious Plan to Transform Katsina's Education Sector on World Teachers' Day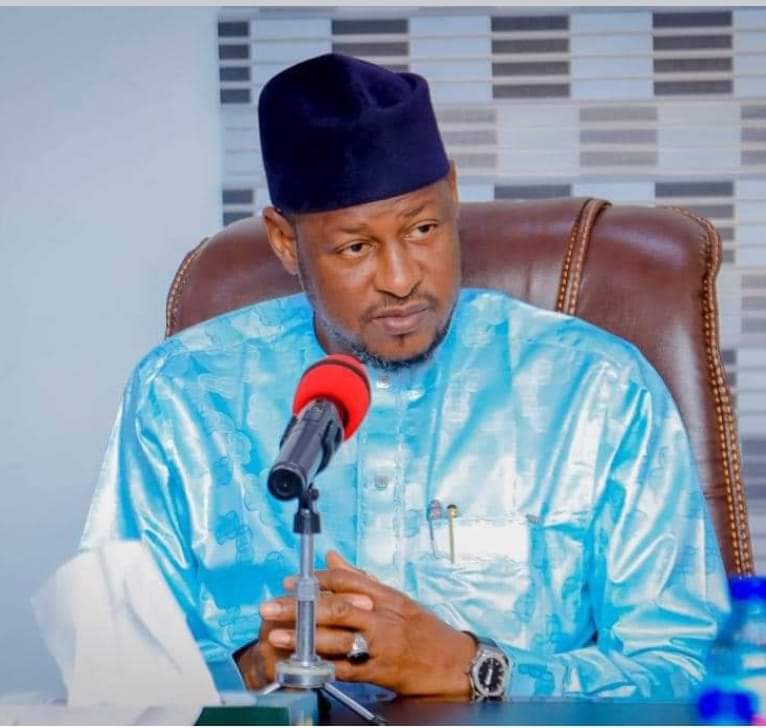 Katsina State Governor, Malam Dikko Umaru Radda, Outlines Vision for Educational Renaissance
Katsina, October 5, 2023 - In honor of the 2023 World Teachers' Day, Katsina State Governor, Malam Dikko Umaru Radda, has reaffirmed his administration's unwavering dedication to revitalizing the state's beleaguered education sector.
Governor Radda's commitment was articulated in a statement issued by his Chief Press Secretary, Ibrahim Kaula Mohammed, on this year's World Teachers' Day, with the theme "The teachers we need for the education we want: The global imperative to reverse the teacher shortage."
World Teachers' Day, celebrated every October 5th, pays tribute to educators worldwide and serves as a moment to recognize their pivotal role in reshaping education. It also prompts a reflection on the essential support teachers require to harness their abilities and vocations, as well as to chart a forward-looking path for the profession on a global scale.
The focus of the 2023 World Teachers' Day is the critical need to halt the decline in teacher numbers and embark on a global effort to increase their ranks.
Governor Radda, acknowledging teachers as the linchpin in shaping the destiny of society and the nation, pledged his administration's unwavering commitment to the well-being of Katsina's educators.
"As a former classroom teacher, I understand the dedication and sacrifices teachers make to nurture the next generation into exemplary individuals. That's why our administration will staunchly support the health of Katsina's education sector, aiming to comprehensively transform the narrative of our state's educational system," Governor Radda emphasized.
He further underscored his administration's priority to enhance education quality, urging Katsina's educators and educationists not to waver in molding the future of the state's children and students.
Governor Radda expressed his appreciation for the commendable work accomplished by Katsina's teachers, highlighting the significant strides achieved by his administration in raising the standards of education in the state.
"To our cherished teachers, I assure you that our government remains committed to continuous training and capacity-building. We have already initiated multi-million-dollar contracts for the construction of numerous primary and secondary schools across the state. Additionally, we are rehabilitating outdated school facilities and establishing model schools in all three Katsina Senatorial Districts.
"Moreover, we have successfully recruited 7,000 new teachers to bolster the educational workforce in Katsina. We are also poised to provide scholarships for Katsina's medical students, with a dedicated focus on upgrading tertiary institutions in the state and bolstering federal counterparts.
"As a government, our resolve is unwavering in our quest to restore Katsina's educational system to its former glory in the near future," Governor Radda affirmed.
He called upon altruistic individuals and philanthropists within the state to rally behind his government's visionary initiative aimed at a comprehensive overhaul of Katsina's education sector.
Leave a Reply
Your email address will not be published. Required fields are marked *