Radda Mourns Prof. Umaru Shehu, Says 'Doyen of Nigeria's Medicine Profession Irreplaceable'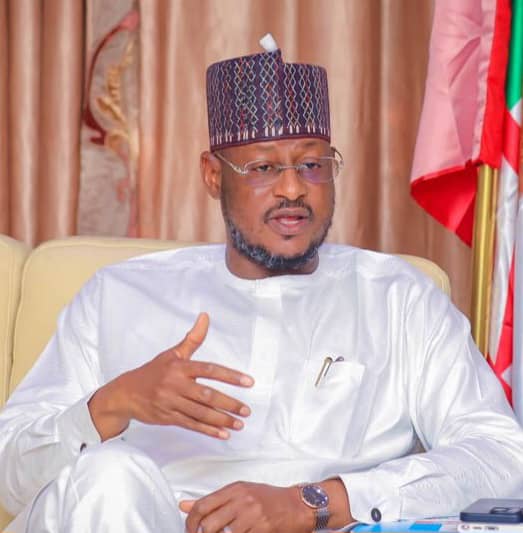 Governor Dikko Umaru Radda has mourned the death of eminent university don and acclaimed professor of medicine, Umaru Shehu.
Prof. Umaru Shehu, a former Vice Chancellor of the University of Nigeria, Nsukka, UNN, in Enugu State, passed away yesterday. He was aged 92.
In a message condoling with the family of the deceased and the government and people of Borno State, Governor Radda, described the exit of the iconic university scholar as shocking and painful.
According to him, Prof. Shehu is one distinguished doyen of the Nigerian medicine profession, whose contribution to enhancing the standard of medical practice in the country is unrivalled.
"The history of the medical profession and its study, especially at Nigerian universities will be incomplete without mentioning Prof. Shehu. He was a first class scholar, renowned surgeon and university administrator of international repute.
"The legacies he left at the University of Nigeria, where he once served as its Vice Chancellor, are indelible. The illustrious professor of medicine may be a celebrated university don, but he was also a patriotic Nigerian public figure, who touched the lives of many positively.
"He was highly revered not only for his exceptional brilliance, but uncommon humility, gentleness, simplicity and forthrightness. Indeed, a rare gem and indefatigable Iroko of the Nigerian medical profession is gone. He will sorely be missed, but can never be forgotten," said Governor Radda.
He asked Allah to pardon the indiscretions of Prof. Shehu, and also grant him eternal rest in the abode of Jannatul Firdaus.
Signed:
Ibrahim Kaula Mohammed,
CPS to Katsina Governor.
October 3rd, 2023.
Leave a Reply
Your email address will not be published. Required fields are marked *