3,260 Foreigners Residing in Katsina, Reveals NIS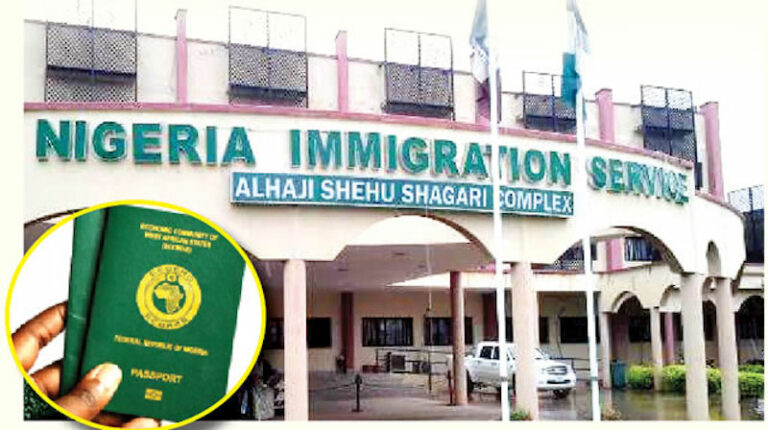 Says most of them are into smuggling, customs advocates joint security
The Katsina State Command of the Nigeria Immigration Service (NIS), yesterday, revealed that there were 3,260 foreigners residing across the 34 local government areas of the state.
It, however, said most of the foreigners were into smuggling activities at different border communities in the state, adding that the closure of the borders had nipped their nefarious activities in the bud.
Comptroller of the Command, Mr. Mohammed Adamu, disclosed this when he received the Katsina Area Command Comptroller of the Nigeria Customs Service, Mohammed Abubakar Umar, at his office in Katsina on a courtesy call.
He said the foreigners were uncovered through a recent census conducted by the command and many of them had been repatriated back to their countries because their "stay in Katsina was not meaningful."
Adamu further explained that the command also arrested the Central African and Liberian citizens, who had no means of livelihood and relevant documents to live in the country.
"After our preliminary investigation, we sent them to our headquarters for further investigation. We also repatriated so many foreigners because their stay in Nigeria was not meaningful.
"Recently, we conducted a census of all foreigners in Katsina and we found out that we have about 3,260 non-Nigerians residing in Katsina State alone. Some of them are residing legitimately.
"We sent some of them out of the country and we advised some of them to do proper documentation. A majority of all these foreigners, sir, their work is smuggling of different items, but with the closure of the border, it has been nipped in the bud. So, we are going to collaborate with you," he said.
Earlier, Comptroller Umar, who visited all the security formations in the state, advocated the formation of a joint security taskforce to tackle the spate of smuggling and security in the state.
He said there was a need for all security agencies in the state to strengthen ties to curb security challenges and the activities of those he termed economic saboteurs for peace and development to thrive
According to him, the Nigeria Customs Service was desirous of a collaborative effort of all security agencies towards intelligence sharing, with a view to decimating criminals and providing a peaceful atmosphere for Nigerians.
He further assured the NIS comptroller of his determination and resolve to strengthen the existing relationship between the service and other security agencies in the state.
Culled from ABC News
Leave a Reply
Your email address will not be published. Required fields are marked *
canadian pharcharmy
It's an remarkable paragraph in favor of all the online viewers; they will take benefit from it I am sure.