Customs raked in N686b revenue July/August- Ag Comptroller-General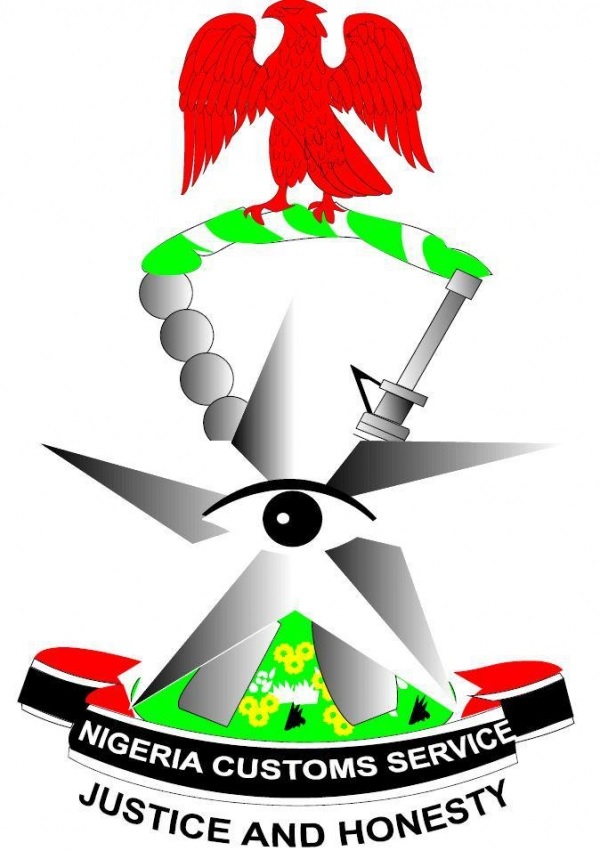 Nigeria Customs Service (NCS) said it generated a whopping N686 billion revenue in two months.
Customs, at the close of business activities between July and August this generated N343 billion for each of those months in revenue, as against N202 billion recorded prior to the appointment of acting Comptroller-General of NCS, Bashir Adeniyi, by President Bola Ahmed Tinubu.
With the feat, it means Customs has increased its revenue collection by 70.13 per cent growth.
Speaking yesterday while giving an update on revenue generation as part of activities marking his 100 days in office, Adeniyi explained that one of his early achievements has been a remarkable boost in monthly revenue collection.
He said: "We've witnessed a substantial increase, with an average monthly collection of N202 billion in the first half of the year that concluded in June, surging to an impressive N343 billion in the past two months (July and August). This outstanding growth amounts to a remarkable 70.13 per cent increase in revenue collection.
"I'm delighted to announce that we've consistently exceeded the monthly target collection of N307 billion, marking a remarkable departure from previous performances."
He explained that the ongoing revenue recovery review activities have contributed an additional N8 billion during the period, underlining his commitment to revenue generation.
Subject to unforeseen circumstances, he said, Customs' aim is to sustain and even expand this momentum until the end of the year.
"This commitment is driven by our resolve to minimise the deviation from the target, especially in light of the substantial shortfalls recorded during the first half of the year," he stressed.
On the fight against smuggling, the acting Comptroller-General noted that NCS had achieved impressive results over the past eight months.
"With a total of 1,763 seizures, valuing a substantial N11.9 billion in duty paid value, we have successfully intercepted various contraband items, including arms, ammunition, illicit drugs, substandard pharmaceuticals, and other prohibited goods that pose grave risks to our citizens," he disclosed.
These seizures, Mr. Adeniyi said, accompanied by the arrest of 62 suspects, who are presently undergoing legal procedures, he noted, underscored the commitment to tackling smuggling and safeguarding communities.
According to him, a significant surge in impactful seizures, especially involving arms, ammunition, and drugs, has occurred in the past two months, reinforcing NCS' resolve to combat these illegal activities.
"We forged stronger alliances and fostered an environment of trust and cooperation among our stakeholders, including the public and private sectors, as well as our international partners.
"We are on the verge of introducing multiple cutting-edge solutions to support our enforcement strategies starting with the signing of an MoU later today that seeks to put vehicle smugglers out of business for good, Adeniyi said.
He also said Customs prioritizes stakeholder engagement.
Monitoring NCS' progress, he said the Service has identified key performance indicators (KPIs) supported by concrete data.
"We will closely monitor and report on our monthly revenue collection to track our performance. It is essential to acknowledge that despite our early successes, we have encountered certain challenges during the initial phase of implementing our policy thrust," he added.
The challenges include resistance to change, bureaucratic bottlenecks, dissonance in fiscal and monetary policies, the need to reorient the mindset of some officers and stakeholders, and the persistent issue of smuggling.
Additionally, he said the dynamic nature of international trade and emerging threats necessitated constant adaptation and innovation.
Moreover, he said, any reluctance among officers and stakeholders to embrace a vision for the Service could undermine the synergy required for effective collaboration and innovation.
"Smugglers continually adapt their tactics, making it crucial for us to stay ahead of them through innovative strategies and increased cooperation with relevant agencies. However, I want to assure you that these challenges are not insurmountable.
"We are committed to addressing them proactively and leveraging them as opportunities for growth and improvement. Our journey towards consolidation, collaboration, and innovative solutions demands resilience and adaptability, and we are fully prepared to meet these challenges head-on," Mr. Adeniyi said.
Looking forward, he said, the Comptroller-General envisions an NCS that is not only the most efficient and service-driven government organ but also a pivotal driver of national economic growth and border security.
culled from Daily Times Nigeria
Leave a Reply
Your email address will not be published. Required fields are marked *
canadian pharcharmy
Hi, always i used to check web site posts here in the early hours in the morning, as i love to find out more and more.