Eid-il-Maulud: Katsina Gov Preaches Compassion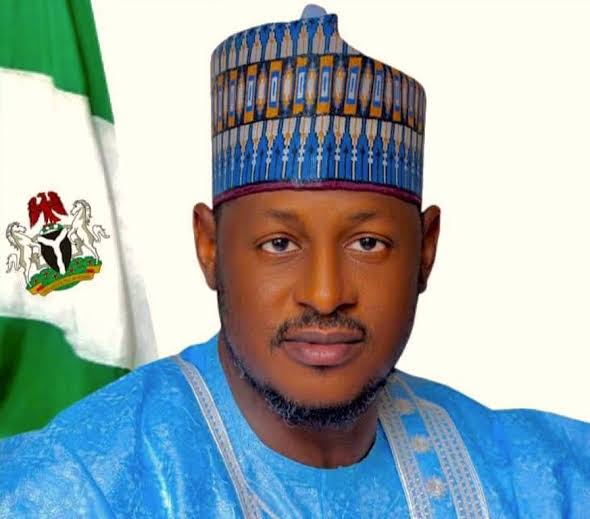 Governor Dikko Umaru Radda of Katsina State has enjoined Nigerians of all religious creeds to imbibe the virtues of true brotherhood and compassion for humanity in their inter-personal relationships.
Governor Umaru Radda said
doing so would greatly assist in engendering national peace, unity and integration in a pluralistic society like ours.
The governor gave the advise
in a statement by his Chief Press Secretary, Ibrahim Kaula Mohammed while felicitating with Muslims in the state, country, and all over the world, on the occasion of this year's Eid-il-Maulud celebration.
He noted that, the Maulud religious festivity, affords Muslims the opportunity to graciously and devotedly honour the Holy Prophet Muhammad (S.A.W), by remembering and exhorting one another to emulate his noble personality and flawless social characters of honesty, fairness, compassion, and regards for people.
"Our pious and revered Prophet Muhammad was an iconic and legendary Messenger of God, who led a life of unmistakable piety, pure humility, astounding level of sincerity, genuine love for humanity, high sense of gratitude, sheer perseverance, true generosity, and stellar modesty, among other endearing moral values," the Governor said.
He explained that, in commemorating the anniversary of the birth of the Holy Prophet of Allah, Muslims in the country should recommit themselves to righteousness and other noble spiritual acts, that only project the Islamic religion and their own personality traits, in the most spectacular fashion.
"More importantly, I tasked Muslims in Katsina and the entire country to show love towards their fellow religious adherents, and even to those with different spiritual ideologies. On one hand, we all, as Nigerians, should strive to exhibit morals that are virtuous. Equally, now is the time for us to patriotically work towards making Nigeria a prosperous nation," Governor Dikko Umaru Radda said.
Culled from New Nigerian Newspapers
Leave a Reply
Your email address will not be published. Required fields are marked *