Hajj 2023 - GOVERNOR RADDA DESERVES PRAISE - ED Kuki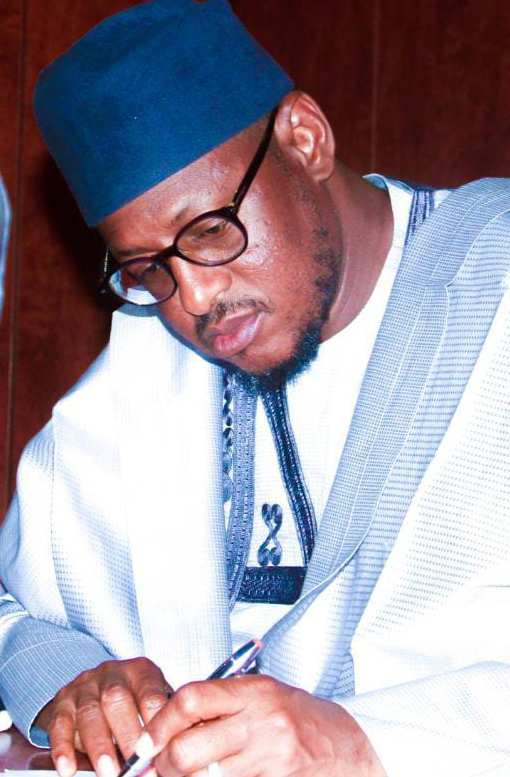 The previous Hajj 2023 was done between two governments in Katsina State, the outgoing government of Governor Aminu Masari which organized the operations and the new government of Malam Umar Dikko Radda which implemented it. Also today, the government of Malam Umar Radda has implemented the 2023 Hajj Operations in a situation of high cost of living and the light of the war in Sudan which forced the flights departing from Umaru Musa International Airport to Jedda must make the route to another routes to avoid the country of Sudan, of which caused an increase in the cost of the seat to the 2023 Hajj. That is the reason why even the National Hajj Commission NAHCON has reduced the amount of allowance given where 100 US dollars has been deducted from 800 US dollars given before.
In view of this, the Katsina State Government under His Excellency Governor Malam Umar has made a plan so that the people of the State do not face any major problems. As the Executive Director of the Katsina State Pilgrim Welfare Board, Alhaji Sulemain Nuhu Kuki, told ASKGLOC NEWS Reporter in an interview, "we continue to talk to each other whenever the need arise or we hear something new comes up during the operations, or whenever I ask for approval from the government for some important issues, His Excellency the Governor will accept it without delay. As the Governor Malam Dikko Umar Radda often emphasizes that he will not play with this act of worship and any other matter related to religion. .
"Another example that I will give here is that when we arrived in Makkah, we found that the place where we used to take as our office, the Saudi Authority demolished the area. So to deal with this problem of the office,since God saw that what was in his heart was good he just approved some amount of money to solve the issues but later, we finally returned the money to government because we found a solution to the situation. And everyone who went to Hajj 2023 saw the problems that were faced during Mina's tenure, there is a shortage of food and accommodation and other facilities. It is not the responsibility of the state government here to take care, but we in Katsina state only faced these two problems in one day because the Governor experienced this problem and saw it with his own eyes since every year he went there even this year. He immediately told me how to do and it will be done and God in his power, we become a model for other states.
The Executive Director Kuki went on saying that all the pilgrims from Katsina State stayed in Makkah for about 40 days or more witnessed what Governor Radda did.
"Then another thing that impressed all the pilgrims of Katsina State was the 300 Saudi Riyal he gave to each pilgrim of the State as a gift to eased some financial matters they face since the operations has come to an end. I am assuring you that only Katsina State gave these huge amounts of money. You journalists have heard how other states have gave 50 riyals to their pilgrims. And here in the state we even had to refund the money of about 40 people who were not able to go for Hajj due to some reasons. The amount given is not a small amount of money. Three hundred Saudi Riyals when you multiplied times over 4 thousand pilgrims what do you think?
Alhaji Suleiman said, their position as the leaders of the official pilgrims of the state apart from praise and thanks, there is nothing they can do for this government of Malam Umar Radda. For another development even more importantly that we received an award of "Best in Coordination/Response of pilgrims service" and also in terms of effort, awareness and support for the pilgrims", Kuki said.
Culled from Askglocnews
Leave a Reply
Your email address will not be published. Required fields are marked *
canadian pharmaceuticals online
I quite like looking through a post that will make people think. Also, thank you for permitting me to comment!