Governor Radda's Promise: A Tale of Generosity and Hope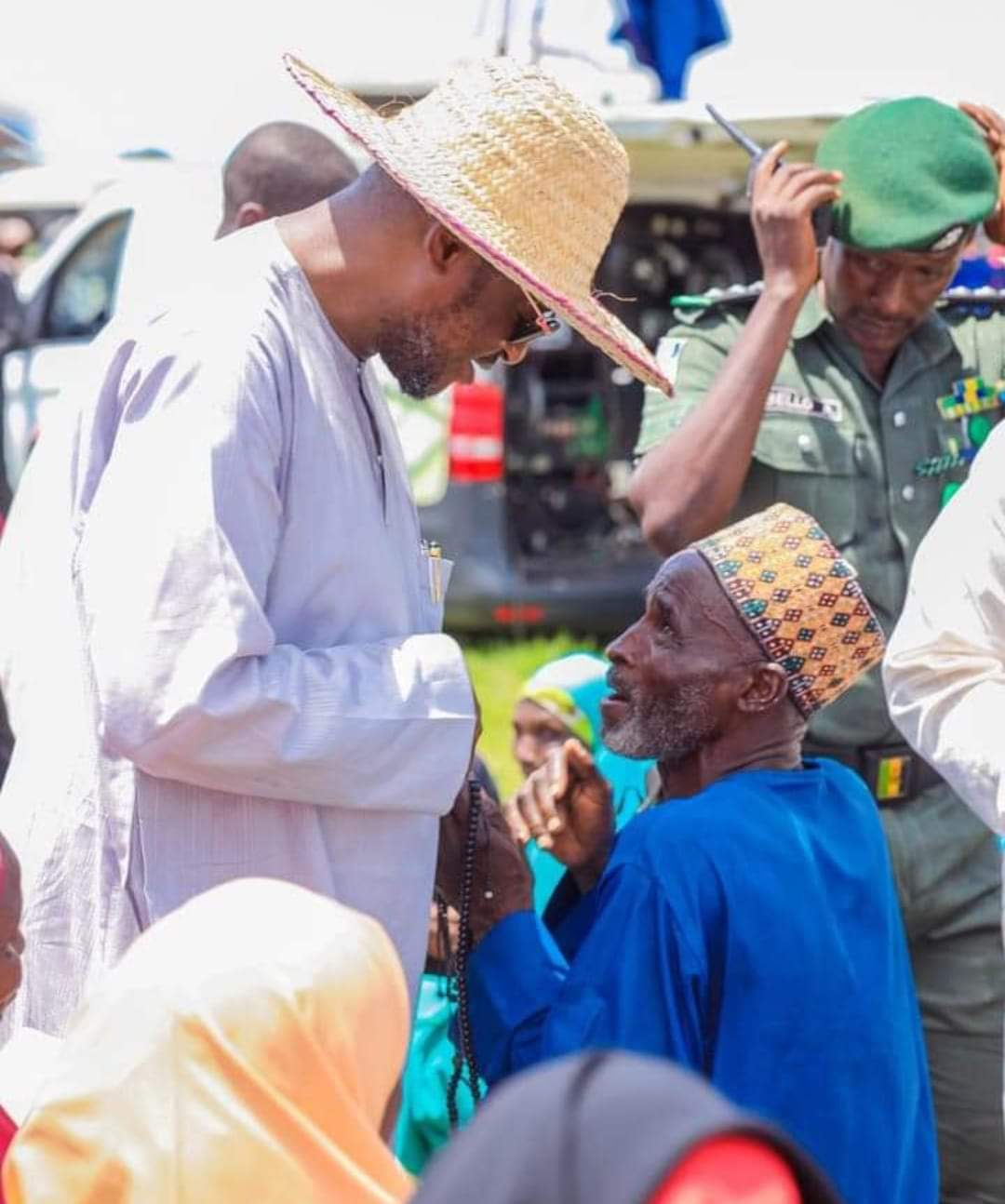 Zaharaddeen Ishaq Abubakar, Katsina Times
In a heartwarming turn of events, the Katsina State Governor, Malam Dikko Umaru Radda, has unveiled plans to bring relief to the residents of some Katsina local governments. The governor recently announced the formation of adhoc committees tasked with the crucial mission of distributing essential food items to communities eagerly awaiting their share of palliative materials.
The announcement was made during a ceremony held in Funtua, where the governor kickstarted the distribution process with a display of benevolence. Over 2,000 bags of rice, along with consignments of fertilizer and water-pumping machines, were generously donated by Barrister Abubakar Muhammad, the Member representing Funtua/Dandume Federal Constituency.
At the heart of this initiative lies a commitment to ensuring that those in need receive the aid they deserve. Governor Radda shared his assurance that the distribution would extend to all remaining local governments in due course, once the exercise was successfully completed in Daura.
The State Government has taken meticulous steps to identify the most vulnerable members of society as the primary beneficiaries. This includes widows, single mothers, elderly individuals, and others facing challenging circumstances. Notably, those receiving bags of rice will also be granted a significant N10,000 cash gift. The governor emphasized the importance of fairness and justice in the distribution process, urging those entrusted with this task to uphold these values.
To facilitate the distribution, the State Government has already provided vehicles to transport both the rice and the beneficiaries to their respective electoral wards. This thoughtful gesture demonstrates a commitment to ensuring that the aid reaches its intended recipients efficiently and promptly.
Governor Radda also took a moment to express gratitude to Barrister Abubakar Muhammad for his support of 1,500 farmers in Funtua and Dandume. The donation of fertilizers and water-pumping machines is set to empower these farmers in their agricultural pursuits. The governor encouraged other lawmakers in Katsina to follow the exemplary lead of the Funtua/Dandume federal constituency legislator, in the spirit of unity and shared prosperity.
Leave a Reply
Your email address will not be published. Required fields are marked *
earth
Seismic activity at Mount Anak Krakatau intensified on October 28, 2023, prompting Indonesian authorities to issue a 5 km <a href="https://blogtiper.com">(3.1 miles)</a> exclusion zone around the main crater. The heightened activity included a range of earthquakes and internal vibrations indicative of potential eruptions.