Total shutdown of economy imminent as Labour declares indefinite strike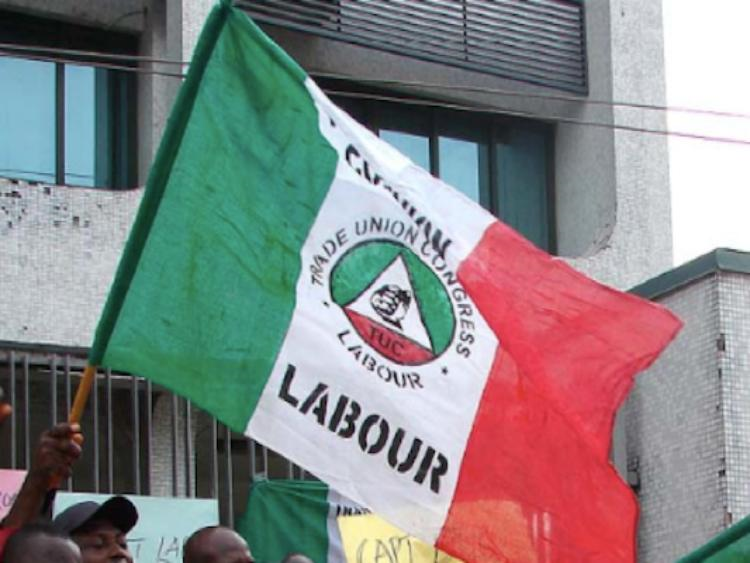 …Oct 3 is kick-off date
…Airports, seaports,banks, govt offices, others'll be closed
…Mobilization ongoing in states, FCT
…'FG insensitive to our suffering'
Exactly one month after the two-day warning strike, organized labour yesterday called a nationwide indefinite strike, beginning Tuesday, October 3 –in six days' time.

Unlike the September 5-6 warning strike organized only by the Nigeria Labour Congress (NLC), this time both labour centres, the NLC and Trade Union Congress (TUC), are involved in the action which seeks to completely shut down the nation's economy.
To that end, Labour has advised Nigerians to stockpile foodstuff and other necessary items and prepare for a lengthy industrial action to drive home their demands for Federal Government (FG) to ameliorate the biting poverty and dire hardship in the land following government's removal of fuel subsidy at the end of May this year.
Labour had earlier on given FG a 21-day ultimatum to accede to its demands or face an indefinite nationwide strike. The ultimatum expired last week, with many Nigerians thinking that strike would kick off immediately.
Yesterday's declaration of indefinite strike was contained in a communique jointly read by NLC President, Comrade Joe Ajaero, and his TUC counterpart, Festus Osifo, after their emergency National Executive Council (NEC) meeting in Abuja.
According to the NLC President, the strike decision followed the FG's failure to successfully implement policies to alleviate the sufferings of Nigerians caused by the removal of fuel subsidy.
Both labour leaders warned that the strike would totally shut down economic activities in the country.
They blamed the indefinite strike on the alleged insensitivity of the President Bola Tinubu government to the plight of Nigerians, even after exhausting the 21-day ultimatum.
It would be recalled that President Tinubu had on June 19 set up a Presidential Steering Committee and various sub-committees to discuss the framework to be adopted on palliatives to soften the blow occasioned by the subsidy removal and the consequences of regular petrol price increases and their multiplier harsh socio-economic effects on Nigerians.
Though the FG made a commitment to restructure the framework for engagement with organized Labour on palliatives, the eight-week timeframe set for the conclusion of the process expired in August with no concrete action taken.
Among other things, the NLC and TUC are asking for wage awards for workers against the backdrop of high rise in transportation and living costs, joint FG and Labour implementation of palliatives, tax exemptions and allowances to public sector workers as well as a review of the minimum wage of N30,000.
A communique signed by NLC and TUC presidents during yesterday's NEC meeting observed that there is no disagreement between Labour and FG on the existence of massive suffering, impoverishment and hunger in the country as a result of the hike in the price of petrol which demands an urgent need for remedial action.
"The Government has totally abdicated this responsibility and has shown gross unwillingness to act, abandoning Nigerian people and workers to excruciating poverty and affliction," the labour leaders stressed.
Consequently, the NLC and TUC NEC-in-Session resolved: "To, in the spirit of the Independence Day celebration and to demonstrate our resolve for a truly independent Nigeria, to take our destinies in our own hands and rescue our nation
"To embark on an indefinite and total shutdown of the nation beginning on zero hours Tuesday, the 3rd day of October, 2023.
"To direct all workers in Nigeria to withdraw their services from their respective workplaces commencing from the 3rd of October.
"To direct all affiliates and state councils to immediately start mobilizing accordingly for action to organize street protests and rallies until Government responds positively to our demands.
"To enjoin all patriotic Nigerians to join hands across the nation to assist this government put the people back at the centre of its policies and programmes."
The Daily Times gathered from across the country that labour leaders in different states and Federal Capital Territory (FCT) have commenced mobilization of workers and ordinary Nigerians towards a success strike.
A labour leader said: "Banks will be shut. Airports and seaports will not work. All government offices will be under lock and key. Government hospitals will not open. Markets will be closed down. Public transportation will be impacted. Even your phone signals will be impacted as their workers are also members of NLC and TUC.

"Nigerians are suffering in the midst of plenty. Should this be so? Let public-spirited persons rise up and call on government to do the needful and meet the demands of ordinary Nigerians and workers for an all-inclusive nation where we all can share in benefiting from what Almighty God in His infinite wisdom has given freely to all of us."
Culled from Daily Times Nigeria
Leave a Reply
Your email address will not be published. Required fields are marked *
online pharmacies in usa
Why users still make use of to read news papers when in this technological world the whole thing is accessible on web?