Report on the Kidnapping Incident at Federal University Gusau, Zamfara State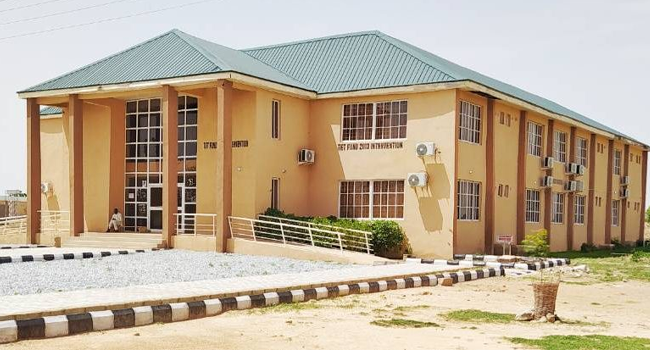 Executive Summary:
This report highlights the recent kidnapping incident that occurred at Federal University Gusau in Zamfara State, where over 40 female students were abducted. The report emphasizes the need for a swift and effective response from the federal government, given the gravity of the situation and its implications on the security and trust in educational institutions.
1. Introduction:
On [22/9/2023], an unfortunate incident of mass kidnapping took place at Federal University Gusau, Zamfara State. This incident has raised serious concerns and questions regarding the security of students and educational institutions in the region.
2. Background:
Federal University Gusau is located in Zamfara State, an area that has been plagued by insecurity and the activities of criminal elements, including kidnappers. Despite having a sitting Defense Minister, the state has continued to face security challenges, which are affecting the lives and safety of its citizens.
3. Impact on Society:
The abduction of over 40 grown-up girls from the university has had a profound impact on the local community and the nation at large. Families of the victims are living in constant fear and anxiety, not knowing the fate of their loved ones. This incident has eroded trust in educational institutions, making it increasingly difficult to encourage enrollment and attendance, which are crucial for the development of the region.
4. Government Accountability:
In response to this incident, the federal government, led by Asiwaju, made promises of improved security. It is essential that the government be held accountable for these promises, as the safety of its citizens is a primary responsibility. The lack of a timely and effective response only exacerbates the concerns and frustrations of the affected families and the public.
5. Call for Action:
The government must take immediate and comprehensive measures to secure the release of the kidnapped students. The hashtag #BringBackFugusGirls has gained momentum on social media, reflecting the urgency and widespread concern regarding this issue. The government should prioritize the safe return of these students, utilizing all available resources and cooperating with relevant security agencies.
6. Conclusion:
The kidnapping incident at Federal University Gusau is a stark reminder of the security challenges facing the nation, particularly in regions like Zamfara State. It is imperative that the government fulfills its duty to protect its citizens and restore trust in educational institutions. The nation awaits a swift and successful resolution to this crisis, and accountability for promises made.
Leave a Reply
Your email address will not be published. Required fields are marked *