Katsina @36: Gov Radda Appreciates IBB, Founding Fathers, Tasks Citizens on Development Efforts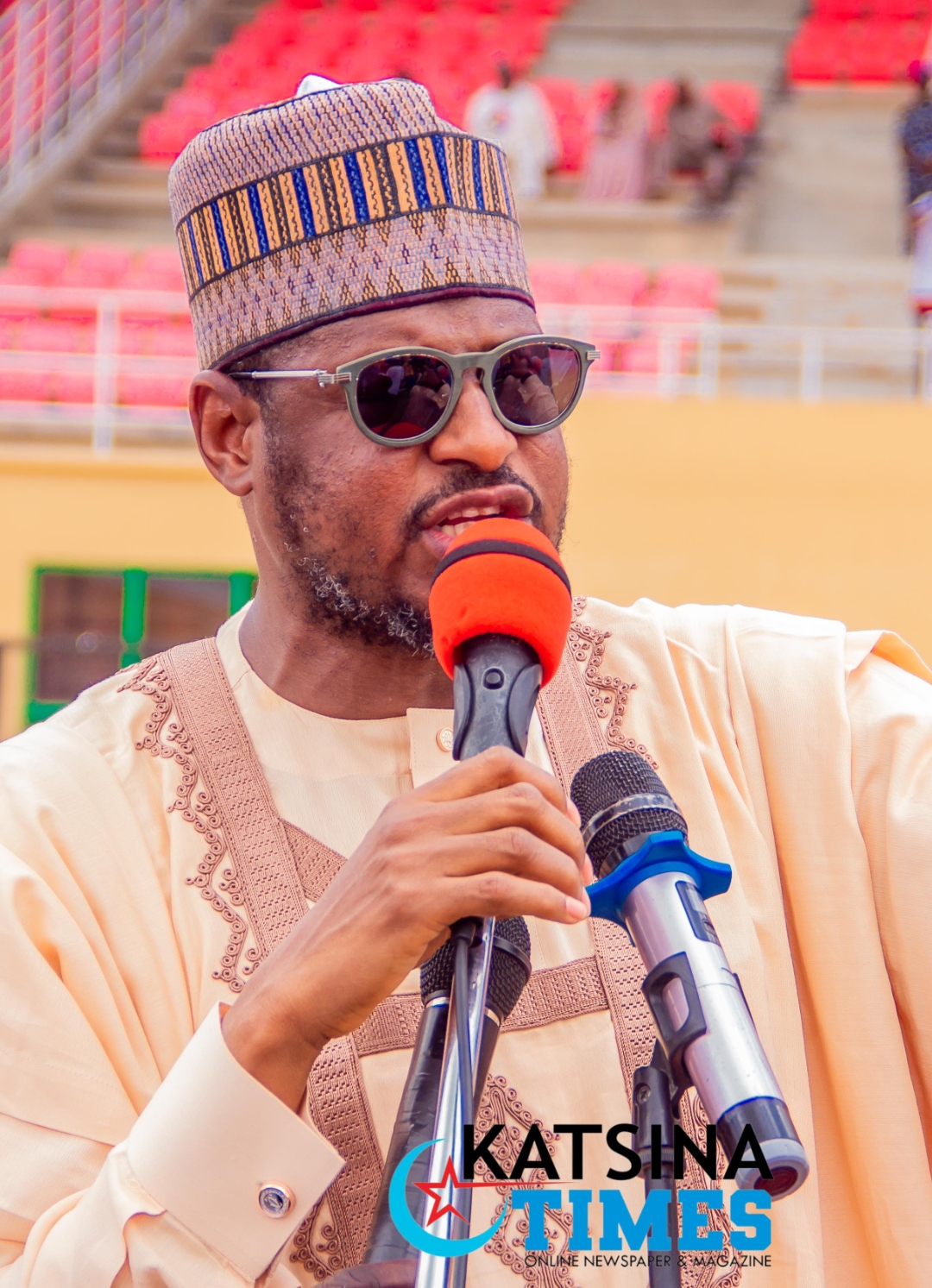 *Press Release*
Governor Dikko Umaru Radda has extended his warm felicitations to the people of Katsina as the State auspiciously clocked 36 years today, since its creation.
According to Radda, Katsina, in the last three decades, has witnessed unprecedented socio-economic growth, even in the face of some teething developmental challenges.
Katsina, alongside Akwa Ibom State on 23rd September 1987, was created by the military government of General Ibrahim Badamasi Babangida.
Congratulating Katsina citizens and residents on the State's 36th anniversary of creation, Governor Radda, in a message he personally signed, effusively praised Gen. Babangida for 'purposefully' creating Katsina to join the conflagration of States in the federation.
"Save for the laudable vision of our revered former Head-of-State, Gen. Ibrahim Badamasi Babangida, Katsina State would never have been a reality. Perhaps, our dear Katsina State would not have been able to fulfill its divine purpose and mission as a sub-federal entity.
"That is why we all, as a people, must roll out the drums to celebrate this historic milestone, which was only made possible by one of the architects of our contemporary Nigeria. We shall eternally remain indebted to Gen. Babangida for his singular wisdom to birth our dear State.
"Again, it will be treacherous to forget some prominent Katsina public figures, who relentlessly struggled and patriotically agitated for the creation of our dear State, 36 years ago. To them, we also extend our debt of gratitude.
"They are the catalysts and visionaries behind the evolution of our great and promising Katsina. History and posterity will always be kind to them. And our people shall always live to remember them with fond admiration and blissful memories", he said.
Malam Dikko Radda, who is the fifth democratically-elected Governor of the State, explained that though 19th States in the federation are older than Katsina, the State remains one of the few that is blessed not only with abundant natural resources, but unmatched human capital assets.
He said: "So many things stand our dear Katsina out, in the comity of Nigerian States. We are enormously endowed with precious natural and human resources. Our beautiful State is a reference for others, in many ways.
"Aside from the fact that our beloved State has produced two Nigeria presidents, Katsina also produced a Vice President in late Gen. Shehu Musa Yar'Adua, and several other prominent figures whose contributions to national development have remained indelible".
Though, Katsina is currently bedeviled with armed banditry and terrorism, Governor Radda observed that his government is assiduously working towards restoring peace and security in the State.
He observed that, as a government, the All Progressives Congress, APC-led government in the State, has unveiled effective policies and adequately funding security agencies and institutions in Katsina, since it came on board on May 29 this year.
"We have also provided logistics support to the Police, Nigerian Army and other security agencies in the State, to provide an enabling working environment for them, that will in the long run boost their morale.
"The Community Watch Officers we inaugurated just recently will also complement the efforts of the traditional security institutions in the State. Lest, I forget, our administration has also regulated and is properly coordinating the activities of commercial vehicles, tricycles and motorcycle owners in the State," he added.
Towards fast-tracking the socio-economic development of Katsina, Radda, explained that his administration has accorded premium attention to the State's agricultural and livestock sector, by massively empowering farmers and youths.
He observed that significant achievements were recorded by his administration in the last three months, especially in terms of revamping Katsina's health and education sectors in particular, among others.
He said: "That is not the only thing we are doing. We have also launched various social investment programmes for our unemployed youths and vulnerable women. We are coming up with viable administrative policies that will benefit the private sector in the State. Similarly, our government is gradually evolving measures to boost the State's Internally Generated Revenue, IGR".
Governor Radda enjoined the people of the State to recommit themselves to the collective task of building a PROSPEROUS and GREATER KATSINA, which shall be the hub of socio-economic development in the country.
Signed:
Ibrahim Kaula Mohammed,
CPS to Katsina Governor.
September 23rd, 2023.
Leave a Reply
Your email address will not be published. Required fields are marked *