Insecurity: Failure Isn't An Option, Army Tells Troops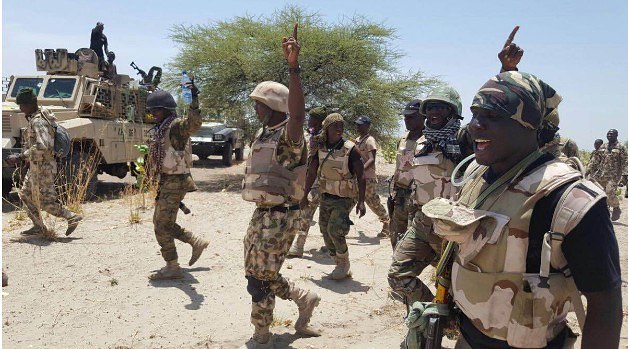 The Nigerian Army has asked troops to always be on the guard in tackling the myriad of security challenges, saying failure is not an option.
Commander Corps of Artillery, Major General Marcus Kangye, said this on Saturday while addressing the troops during a familiarisation visit to the 35 Artillery Brigade, Alamala Barrack, Ogun State.
He emphasised constant training and discipline among soldiers, saying an untrained force is bound to fail.
Flanked by Brigadier General Mohammed Aminu, the Commander of the 35 Artillery Brigade, Kangye said the leadership of the Nigerian Army always prioritizes the welfare of soldiers in order to enhance their performance.

According to him, the Chief of Army Staff's philosophy is to drive a well trained, equipped and motivated Nigerian Army ready to accomplish its constitutional responsibilities.
Kanye said "Any soldier that does not train, any force that does not train is deemed to fail and he (Chief of Army Staff) is not ready to fail. There is no failure for us at all.
"Despite the myriad of security challenges bedevilling our country, we must rise up to the occasion to ensure that we rid this country of the criminal elements that are disturbing the peace of the nation.
"And to do that, we must be very ready. So, I urge all of you to remain disciplined as you have always been. During the briefing by your commander, so far, we have not heard cases of indiscipline among you. You should maintain the status quo so that we don't have records of indiscipline."
Leave a Reply
Your email address will not be published. Required fields are marked *