Why I presided over HIV-positive marriage, dethroned Katsina district head speaks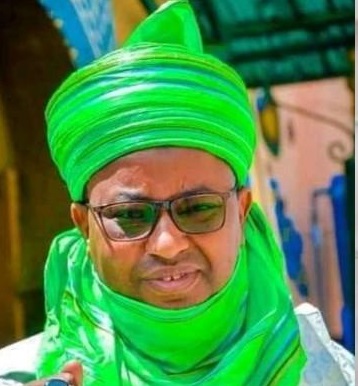 The deposed district head of Kuraye in Charanchi Local Government Area of Katsina State, Abubakar Ahmadu, has reacted to his dismissal by the state government.
Recall that the emirate, in a statement, said the monarch was stripped of his title on the orders of the Katsina State government.
But the director of press, office of the secretary to the state government, Abdullahi Aliyu Yar'adua, said, in a separate statement on Monday, that Mr Ahmadu's retirement was based on the recommendation of the Emirate Council.
However, reacting to the controversy, the monarch said, said the couple in question approached him to preside over their marriage as the legal guardian of one of them.
He explained that as the law provided on stigmatisation of people with HIV, he led them to consult a medical doctor and the State Agency for the Control of AIDS, SACA.
"They were appropriately counselled on this marriage, and they both agreed to abide by the rules involved.
"In such cases, it is well known that where one is, or both of the parties are, HIV positive, the rule on stigmatisation and discrimination precludes any issue of a medical certificate.
"All the facts of this case, including the letter of agreement by the man, the drugs recommended by the medical doctor, the SACA counselling, and the agreement on confidentiality, were presented to the state government. Let the public that has been exposed to this unjust action be the judges," he said.
According to him, emirate and the state government seemed to have contradicted themselves on the matter.
"It is against my wish and desire to respond to the two letters dated 18th of September 2023, which have gone viral on my purported retirement as the District Head of Kuraye.
"The first letter was received by me from the respected Katsina Emirate Council, which partly states that I was retired based on the instruction from the state government that I should be so retired.
"The second letter was in the form of a press release by the State Government Director of Press, which stated that I was retired based on the approval of the recommendation by the Katsina Emirate Council on a purported offence of presiding over a marriage contract without a medical certificate, as one of the parties is HIV positive.
"With all due respect, the government and the emirate council seem to throw the blame to each other, even though the so-called petition was written to the state government, which originated the whole process, and not the emirate council, where I am its employee as a district head," he added.
Culled from Daily Nigerian
Leave a Reply
Your email address will not be published. Required fields are marked *