President Tinubu to declare war on drug trafficking Tuesday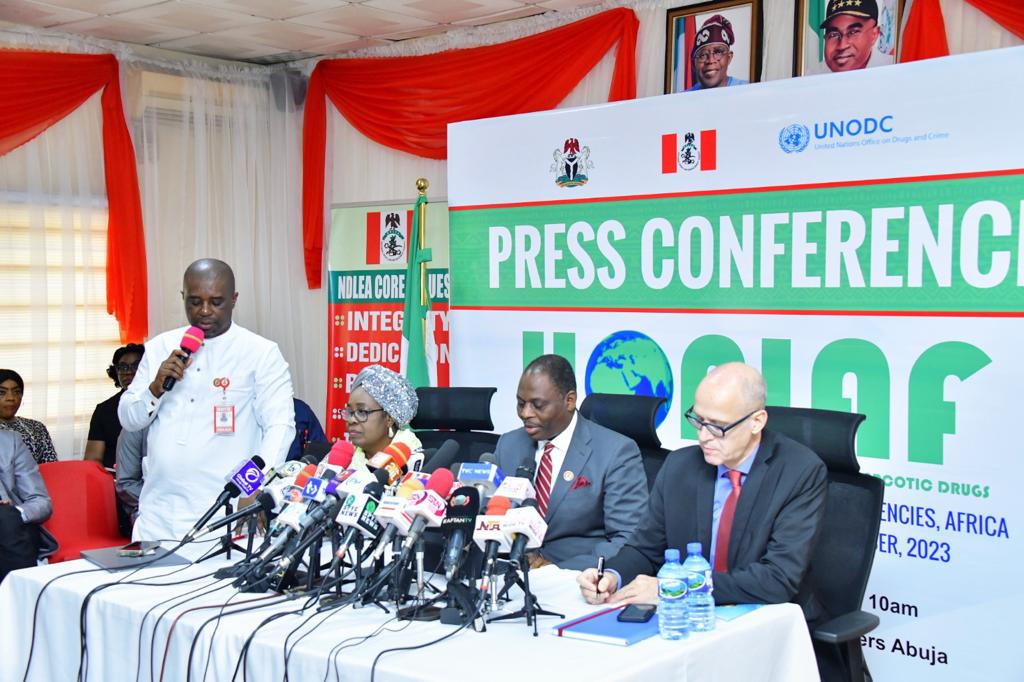 …Meeting to focus on assets forfeiture, cryptocurrency, money laundering in drug trade

Culled From Punch
President Bola Tinubu, alongside delegates of 54 African countries, is set to declare war on on global drug trafficking scourge at the forthcoming 31st meeting of Heads of National Drug Law Enforcement Agencies, Africa, in Abuja on Tuesday, September 26, 2023.
Top on the agenda will be discussions and collaborations on alternative development to cannabis cultivation, trends and partnerships over assets forfeiture, cryptocurrency and money laundering involving drug cartels among others.
While President Tinubu is expected to deliver the keynote address and also declare the conference open as the special guest of honour, the Attorney General of the Federation and Minister of Justice, Lateef Fagbemi, SAN, and some invited ministers as well as heads of relevant parastatals and agencies will also be at the opening ceremony.
This was disclosed in Abuja on Tuesday, September 19, 2023, at a joint press briefing by the Secretary to the National Drug Law Enforcement Agency, Shadrach Haruna and the Country Representative of the United Nations Office on Drugs and Crime, Oliver Stolpe.
Haruna, who represented the Chairman of the NDLEA, Brigadier General Buba Marwa (retd.), at the briefing, said the 31st meeting of the HONLAF, a subsidiary body of the United Nations Commission on Narcotic Drugs, is to enable heads of drug law enforcement agencies in Africa to discuss and develop strategies to combat drug trafficking and abuse in the region.

Haruna said, "The HONLAF meeting is an annual event. The last one was held in Nairobi, Kenya, where Nigeria was unanimously elected as the host of the 31st edition, which will take place from Tuesday, September 26 to Friday, September 29, 2023, in Abuja.

Leave a Reply
Your email address will not be published. Required fields are marked *