Refusal of sacked CBN chiefs to vacate office dangerous for Nigeria's economy – Group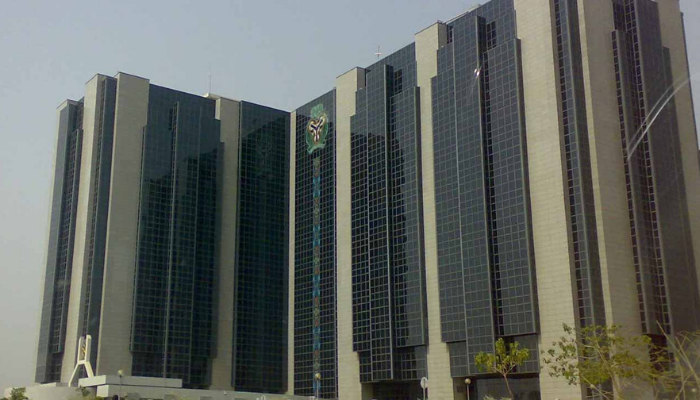 An anti- corruption civil society group has decried the refusal of recently sacked executive officers of the Central Bank of Nigeria (CBN), notably the acting Governor and his deputies to vacate their offices after President Bola Tinubu named their successors.
The Coalition for Transparency and Economic Reforms ( COTER), which raised the alarm, described refusal of former Acting Governor, Folashodun Shonubi, to vacate office as the looming danger at the Central Bank of Nigeria.
In a statement available to the media in Abuja on Tuesday, President of COTER, Dr. Peter Chima Chukwu, said information available to members indicate that his former deputies equally took a cue from him by resuming work on Monday.
Chukwu said, " our fear is that they could use the opportunity of their return to retrieve and destroy documents which could serve as evidence against them in court at the end of ongoing investigations into their activities.
"We also have it on good authority that some powerful individuals especially those in business who benefited from the malfeasance of the previous regime have perfected plans to prevail on President Tinubu to stop the ongoing probe of the CBN and GBEs by the Special Investigator, Jim Obazee.
"Already, a team has been dispatched by this group of Nigerians to go ahead of President Tinubu to New York, where he's currently attending a meeting of the United Nations General Assembly (UNGA), to hold a meeting with him on the need to discontinue the ongoing probe of the apex bank by Obazee."
President Tinubu had last Friday, through his spokesperson, Ajuri Ngelale, announced Dr Yemi Cardoso as the new CBN governor as well as four others as his deputy, pending their confirmation by the National Assembly.
The four nominated as deputy governors are Mrs Emem Nnana Usoro, Mr Muhammad Sani Abdullahi Dattijo, Mr Philip Ikeazor and Dr Bala M Bello.
Their appointments effectively ended the tenure of the apex bank's acting governor and his deputies.
The President, it was gathered , didn't consult his Special Investigator currently probing the CBN for his inputs before appointing Cardoso and his deputies as the new managers of the apex bank
Competent sources at CBN said they were observed to have arrived at their former offices and immediately embarked on retrieving some vital documents while destroying several others.
Shonubi, who was last week allegedly diagnosed with COVID-19 and was said to have been in isolation when invited for questioning by the Special Investigator, Jim Obazee, was last week sacked by President Tinubu, who replaced him and his deputies with Cardoso and four new deputy governors.
But as of the time of writing this report, despite his being relieved of his position as the apex bank's acting governor along with his deputies, they were all said to still be in their offices at the CBN unaccompanied by any member of the Special Investigator's team, ransacking the offices and destroying documents apparently "to cover up their tracks."
A staff of apex bank, who pleaded anonymity, told our correspondent on Monday morning, "Shonubi has claimed to have been diagnosed with COVID-19 and is supposed to still be in isolation for some time. He's not supposed to be moving freely about in order not to infect others.
"Aside from that, the fact that he and his deputies have been sacked by the President and replaced by other persons precludes them from showing up in their offices at the CBN headquarters.
"But they're all right there inside their offices now, all alone, retrieving documents and destroying others for reasons best known to them. But since we're all aware he (Shonubi) is supposed to be in isolation for COVID-19 infection, nobody here dare goes near him for the fear of being infected by him. So, he's just in there now doing all he likes.
Dr Peter Chima Chukwu, further said, "Nigerians are waiting for the reasons to stop Obazee's special investigations team set up by the President himself. The man and his team have been working without being given one Kobo by anyone. They have all been spending their own personal money to do the job assigned to them by President Tinubu.

"We'll just like the President to know that Nigerians are waiting for the report of the Special Investigator and his team on CBN and the GBEs. So, the probe can't be stopped at this stage. He shouldn't listen to those scheming to frustrate the efforts of the Special Investigator."
culled from Daily Times Nigeria
Leave a Reply
Your email address will not be published. Required fields are marked *