Learn Handwork To Be Self-Reliant, Katsina Craft Coordinator Tells Graduates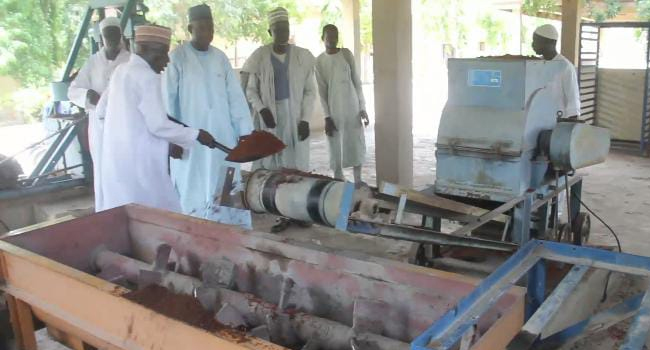 The newly deployed centre Coordinator of the Katsina Youth Craft Village, Zubairu Lawal, has called on graduates to come to the school and learn handwork to become self-reliant.
"At this point in time, I want to call on our university graduates and other high-level students and youths to come and learn the physical skills in order to become self-reliant," he said. "As you can see, the majority of our students here are secondary school graduates".
He said the school management is working hard to reposition the school in various aspects where most of the moribund machines are undergoing reactivation and rehabilitation to generate revenue for the institution and the State by extension.
In particular, the lubricating machine in the school is designed to produce charcoal for local consumption in order to reduce indiscriminate cutting down of trees and to be environmentally friendly.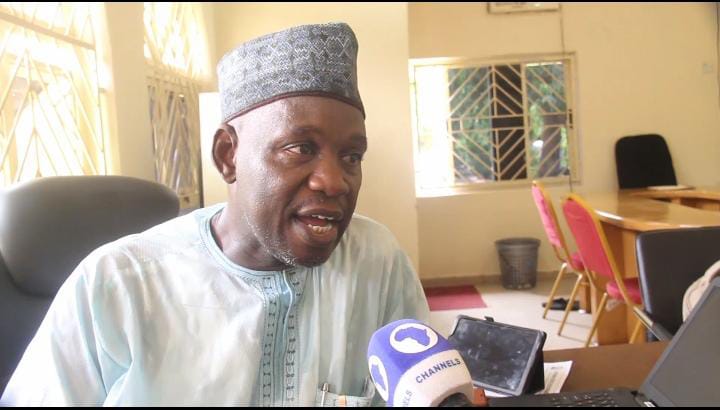 Lawal who was speaking in an exclusive interview with Channels Television on Friday pledged to also reactivate the school website for easy advertisement of the school products through the website.
"We want to position the school to become an NBTE-accredited mono-technic to become a national diploma awarding institution.
"Currently, what we are doing is reactivating and rehabilitating the machines we have in trying to see how we can reposition the school.
"Like the lubricating machine, we have that is going to be producing charcoal for local use to ease the cutting down of trees and to be environmentally friendly to make sure that we generate revenue aspect for the institution.
"When we came here, things were not working, virtually everything was at a standstill. We met a lot of the machines in a moribund situation; they were not functioning.
"The casual workers were owing the government almost four months but His Excellency approved three months salary. We have paid three months' arears within one month and we are hoping to pay facilitators as well.
"So, we are repositioning the school morally, spiritually and motivationally.
"Currently, we have 1,407 students cut across 15 departments which include film and photography production, shoe making, leather works, beauty saloon, auto mechanic and auto electrical, pottery, carpentry, welding, and fabrication department among others.
"The admission process needs to be reviewed to ensure 50 per department.
"But information, we got our students through the local governments where the 34 LGAs are fully represented, and by next year, hopefully, we hope to start admitting qualified students to certain departments.
"On the market issue, we are going to open three outlets in the three senatorial zones of Funtua, Daura, and Katsina. We want to have showrooms in these senatorial zones. We are going to reactivate our website. We have an email and a website but are currently not working. So, we are going to reactivate them so that we will be advertising our products through the website through our inbox and other groups.
"I am in discussion with three members of the Senate and two members of the House of Representatives who have given us the go-ahead to produce a form. One of them will be visiting us today to see what we are doing so that we can start marketing from there," he noted.

On his part, the register of the institution, Umar Sukuntuni, expressed concern that most of the students were not paying attention because they were forced to learn a trade by their parents, and were not interested in learning.
He maintained that the institute is trying to change the narrative and to cover the 361 wards of the State to ensure that the 34 LGAs are fully represented during the admission process.
"When I came on board as register, the first thing I saw was a government worker or a political appointee with 20 admissions, I said this should go with competency not based on who you know.
"Most of the students were not paying attention because they were forced to learn a trade by their parents, not their want to learn. So, we are trying to change the narrative and we are trying to cover the 361 wards in the 34 LGAs
"Because as it is now, Katsina Local Government Area alone has more than 450 students and others have 8,10,11,12 and the highest they can get is 20. So there was no equity," Sukuntuni observed.
Culled from Channels TV
Leave a Reply
Your email address will not be published. Required fields are marked *