Mohammed Umar Assumes Role as Katsina Customs Comptroller.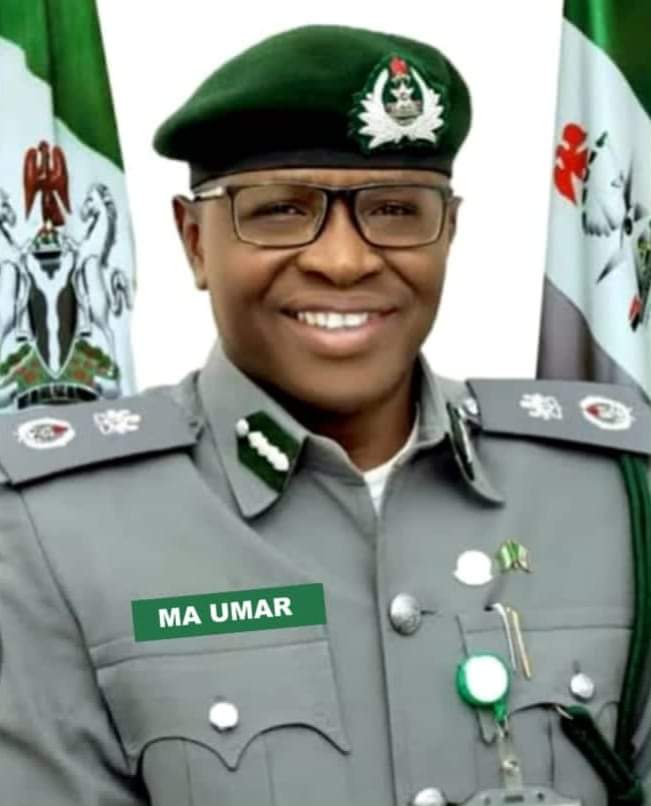 The newly appointed Comptroller of Katsina Customs, Mohammed Umar, has assumed his position.
Comptroller Muhammed Umar Abubakar has been designated as the leader of the Katsina state branch of the National Anti-Smuggling Commission (NCS).
This appointment is part of a broader restructuring effort within the agency, which recently saw the appointment of various administrative officers, including Comptroller and Acting Comptroller of Customs, Bashir Adewale Adeniyi, aimed at enhancing its operational efficiency.
On September 13, 2023, Abubakar assumed command of the Customs Service, succeeding his predecessor, Comptroller MN Musa. Comptroller Umar hails from Bauchi state and holds a degree in history from Ahmadu Bello University in Zaria. He embarked on his career as an Assistant Superintendent of Customs in 1989.
Throughout his tenure, Umar pursued continuous learning, participating in numerous training programs both domestically and internationally. He is also affiliated with the Institute of Strategic Management in Nigeria.
Umar has garnered experience across various departments within Customs, consistently contributing to revenue generation and curbing smuggling activities.
In an official statement issued by the Public Relations Officer of Katsina State Customs, Superintendent Tahir Balarabe, the agency expressed gratitude to Acting Comptroller General (CGC) and his team for their service to the nation. Comptroller Umar, in his role as the Katsina zone commander, pledged to uphold the highest standards of professionalism and work ethics. He further emphasized the importance of discipline and professionalism among the force's officers in the execution of their duties.
Leave a Reply
Your email address will not be published. Required fields are marked *
Mubarak Yusuf Rumah
Muhammad Umar congratulations once again with the appointment dashed to you due to deserving to that position.may Allah put barakah in the ambrellah you Gain and finally wishes you success in life.and I pray Allah to bless you all