Governor Radda Condoles Ex-First Lady, District Head over Brother, Wife's Deaths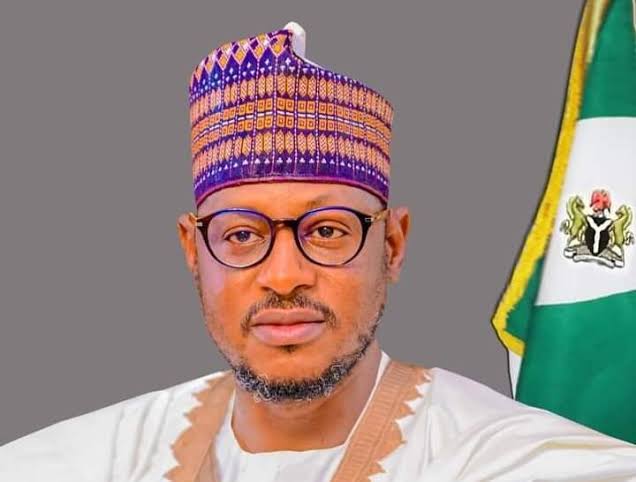 Governor Dikko Umaru Radda has extended his heartfelt condolences to former Nigerian First Lady, Hajiya Turai Umaru Musa Yar'Adua, over the death of her brother, Alhaji Zayyana Mai Maje.
This is just as he also expressed deep grief over the demise of Nana Firdaussi Iro Matazu, the wife of Fagacin Katsina and District Head of Matazu, Alhaji Iro Matazu.
Aged 59, Nana Firdaussi, died yesterday after a brief illness. The deceased is survived by five children, her husband, Alhaji Iro Matazu, and her father, Alhaji Nuhu Yashe, who is the Bebejin Katsina.
At the family residence of Hajiya Turai Yar'Adua, Governor Radda and his entourage, which include Deputy Governor Faruq Lawal Jobe, Secretary to the Katsina State Government, Abdullahi Garba Faskari; Chief of Staff, Katsina Government House, Alh. Jabir Tsauri; Katsina's Head of Service, and some members of the State Executive Council, were received by her family members.
The late Zayyana Mai Maje died at the age of 79, and is survived by three wives, together with many children and grandchildren.
Malam Dikko Radda supplicated Allah's mercies and forgiveness on the soul of the deceased, hoping that the Al-Jannatul Firdaus paradise will become his eternal abode.
He urged Hajiya Turai Yar'Adua and the late Mai Maje's family to take solace in the fact that the deceased lived a fulfilled and righteous life.
Meanwhile, Governor Radda, together with Deputy Governor Faruq Jobe, Emir of Katsina, Alh. Abdulmumin Kabir Usman, and members of the Katsina and Daura Emirates Council, among others attended the Janazah (funeral prayer) of late Nana Firdaussi, which was led by Imam Gambo Mustapha, the Chief Imam of Katsina Central Mosque.
Afterwards the Governor and his delegation, paid condolence visits to the Emir of Katsina, Fagacin Katsina and Bebejin Katsina, at their residences, over the 'shocking departure' of Nana Firdaussi.
The remains of the 59-year-old mother of five was interred at the Dantakun Graveyard.
Signed:
Ibrahim Kaula Mohammed,
CPS to Katsina Governor.
September 14th, 2023.
Leave a Reply
Your email address will not be published. Required fields are marked *