Senator 'Yar'adua Establishes Implementation Committee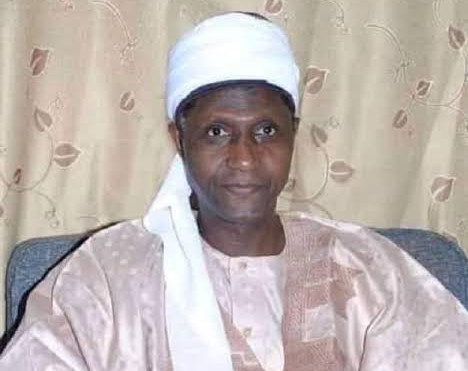 Senator Abdulazeez Musa Yar'adua, representing Katsina Central Senatorial zone, has taken a monumental step towards promoting sustainability, transparency, and accountability within his constituency.
To that effect he announced the establishment of the Constituency Project Proposal and Implementation Committee in alignment with his comprehensive legislative agenda, *"Let's Secure Our Future,"*
The Committee is one of the key pillars of Senator Yar'adua's vision to ensure effective execution of developmental projects within Katsina Central Senatorial District efficiently, effectively, with utmost transparency.
To achieve this goal, the Committee as annouced by Senator Abdul'aziz Yar'adua comprises 15 members from each of the eleven local government areas of the Senatorial zone, totaling to 165 members.
The composition of the Committee included District Heads, Local Council Chairmen, Secretaries of the local councils, LGA Party Chairmen, Party Secretaries, Youth Leaders and Women Leaders.
Others are Coordinators, representatives of Izala and Darika Sects,as well as four or five Party stalwarts from each of the 11 local government areas of the Senatorial District.
Project oversight function of the Committee is to play a vital role in closely monitoring and evaluating the progress of federal government projects within the Senatorial District.
This would ensure that the execution of projects are being done according to specifications, timeline and meeting the highest quality standard.
With 15 members selected from each local government area of the Senatorial Zone, the Committee also indicates community representation which ensure that the genuine needs and priorities of constituents are at the forefront of project selection and implementation.
Transparency is a cornerstone of the Committee's mission. Regular updates on project status, expenditures, and other essential information will be provided to the public, fostering trust and accountability.
Projects will be chosen based on their potential to address the most pressing challenges and improve the living standards of the people within the district there by prioritizing the needful development.
The Committee will actively engage local communities in the planning and execution phases of projects, ensuring that projects are community-driven and meet the real needs of the people.
The Committee will henceforth provide timely and comprehensive reports to Senator Yar'adua to enable him makes informed decisions and advocate effectively for the Senatorial District needs at the federal level.
Senator Yar'adua firmly believed that the Constituency Project and Implementation Committee will not only enhance the effectiveness of project implementation, but empowers constituents to have a direct influence on the development initiatives that have impact on their living condition.
This initiative reflects Senator Yar'adua's dedication to serving his constituents and his commitment to transparency, accountability, and sustainable development.
Leave a Reply
Your email address will not be published. Required fields are marked *