Governor Radda Signs 300 Billion Supplementary Budget into law. Budget to tackle Insecurity and Alleviate Poverty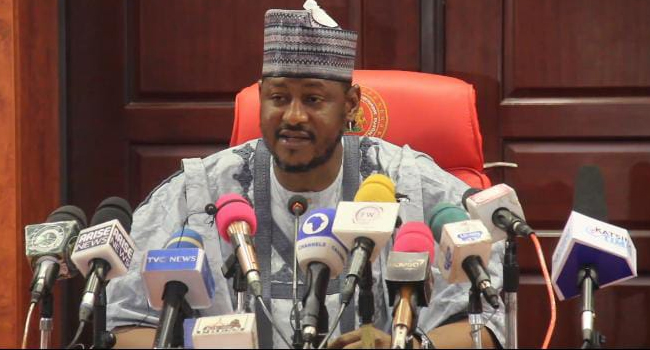 In an effort to address critical issues within the state, Malam Dikko Umaru Radda, Governor of Katsina State, has officially signed the 2023 Supplementary Budget into law.
The 2023 supplementary budget of N300,633,257,963,00k underscores the government's commitment to combat insecurity, reduce poverty, and provide assistance to the less privileged and those in need throughout the state.
The Supplementary Appropriation Budget, which has been eagerly anticipated, was presented to Governor Radda by the Katsina State House of Assembly, led by the Speaker, Rt. Hon Nasir Yahya Daura, yesterday at the Katsina State Government House. The Speaker was joined by his Deputy, Rt. Hon Abduljalal Haruna Runka, as well as the House Leader, Hon. Shamsudeen Abubakar Dabai (Ciroman Dabai), along with other members of the House.
This move demonstrates the government's unwavering dedication to the welfare of its citizens and its determination to create a safer and more prosperous environment for all. The Supplementary Budget reflects a collective effort to tackle pressing issues and uplift the lives of the people of Katsina State.
Governor Radda expressed his optimism that this initiative will contribute significantly to the state's development, ensuring a brighter future for all its residents. While commending the legislative arm for working tirelessly on the budget, Radda emphasized the importance of unity and cooperation in achieving the goals set out in the Supplementary Budget.
As the government continues to work tirelessly towards the well-being of its people, it remains committed to transparency and accountability in the allocation and utilization of resources for the betterment of Katsina State.
Ibrahim Kaula Mohammed,
Chief Press Secretary to the Katsina State Governor.
9th September 2023.
Leave a Reply
Your email address will not be published. Required fields are marked *