Nigeria Military pledges to provide adequate support for 2023 census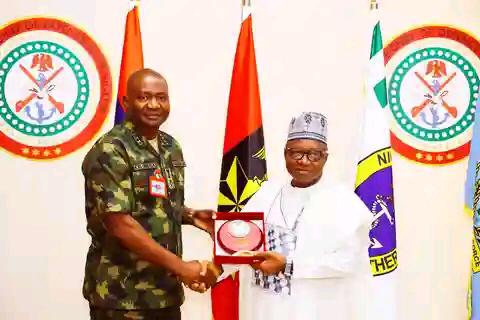 The Nigerian Military has pledged to provide adequate support for the upcoming 2023 census.
The Chief of Defence Staff, Major General Christopher Musa, made this commitment during a meeting with a delegation from the National Population Commission (NPC) led by its Chairman, Hon. Nasiru Isa Kwarra.
General Musa acknowledged the importance of an accurate census in promoting growth and security and assured the NPC of the military's cooperation in providing logistical support and security coverage for the census.
Hon. Kwarra emphasized the need for every Nigerian to be counted and urged the military to provide security coverage and access to military barracks nationwide to ensure a successful census exercise.
Leave a Reply
Your email address will not be published. Required fields are marked *