Katsina Speaker names House Committee Chairmen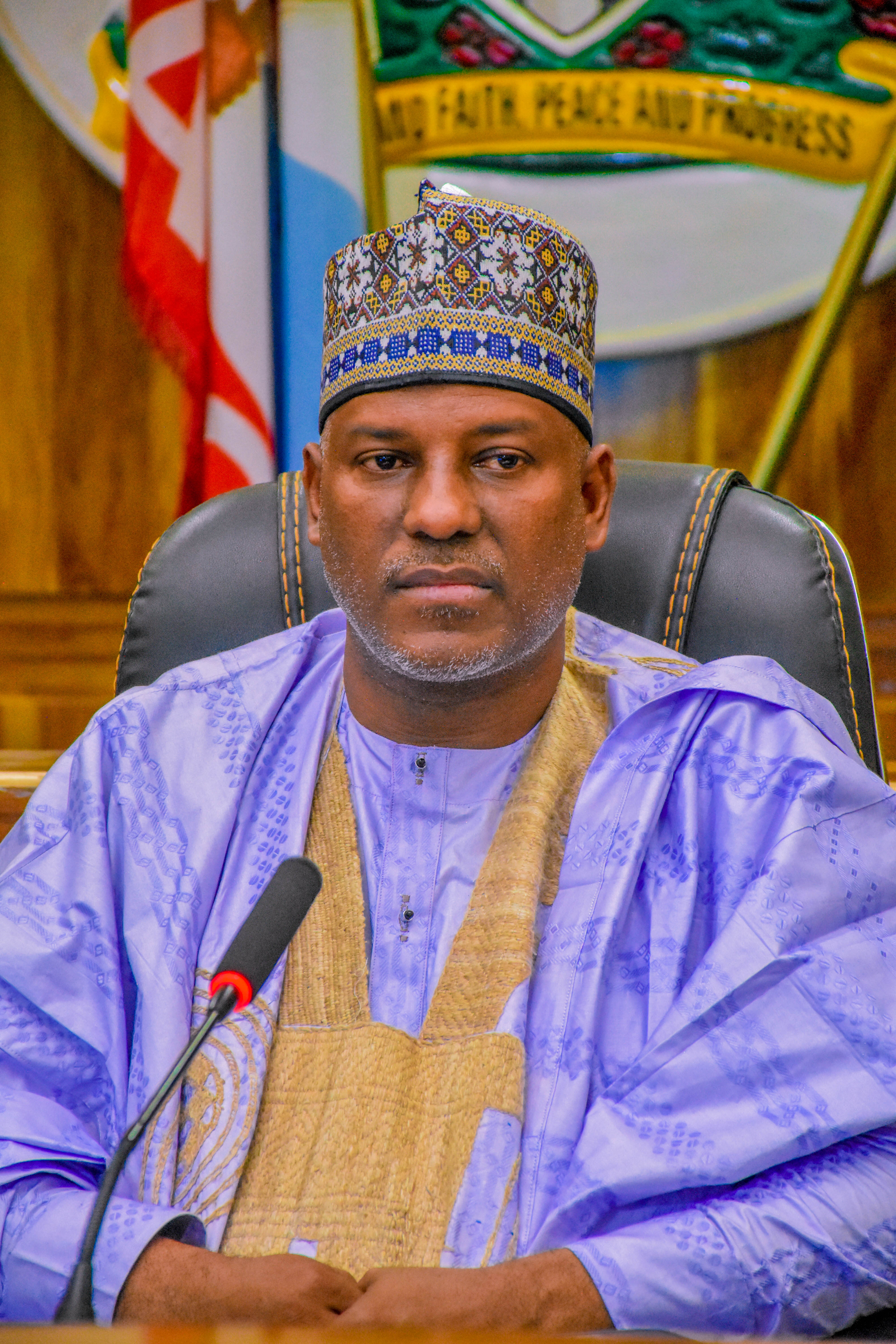 Speaker of the Katsina House of Assembly, Rt. Honourable Nasir Yahya Daura, today unveiled the chairmen of various standing committees, as part of efforts to enhance legislative effectiveness and strengthen parliamentary oversight.
The Speaker in his address said the committee chairmen where appointed based on experience, who will lead key committees responsible for scrutinizing legislation, conducting inquiries, and overseeing government actions.
He said the appointments were made after careful consideration of the members' expertise and track records in their respective fields.
The Speaker stressed the importance of a well-functioning parliamentary committee system in promoting good governance and accountability.
He expressed confidence in the appointed chairmen and their ability to lead their committees in a fair, transparent, and constructive manner.
Below are the names, notable appointments, and constituencies:
1. Hon. Lawal H. Yaro (Away) as Chairman Appropriation Committee (Musawa)
2. Hon. Ibrahim Danjuma as Chairman Local Gov't and Emirate Affairs (Sabuwa)
3. Hon. Ummar Ali Bindawa, Religious Affairs (Bindawa)
4. Hon. Surajo Abdu Kwaskwaro, Chairman House Service (Kaita)
5. Hon. Surajo Umar, Chairman Committee on Finance (Baure)
6. Hon. Lawal Isah Kuraye, Chairman Committee on Public Account (Charanchi)
7. Hon. Sama'ila Mu'azu Bawa, Works and Housing (Faskari).
8. Hon. Mustapha Rabe Musa, Chairman Committee on Education ¬(Education)
9. Hon. Abubakar Muhammad Total, Committee on Health (Funtua)
10. Hon. Aminu A. Garba, Chairman Committee on Environment (Danmusa)
11. Hon. Abubakar Sulaiman Tunas, Agric and Natural Resources (Ingawa)
12. Hon. Shu,aibu Wakili, Water Resources (Kafur)
13. Hon. Yahya Nuhu Mahuta, Land and Survey (Dandume)
14. Hon. Shuaibu Zayyana Bujawa, Higher education (Mani)
15. Hon. Mustapha Tukur, Rural and Social Development (Batsari)
16. Hon. Sale Magaji Ruma, Primary Health (Sandamu)
17. Hon. Tukur Iliyasu Shagumba, Information, Culture and Home Affairs (Batagara)
18. Hon. Lawal Abdu Ibrahim, Justice, Judiciary and Human Right (Kankara)
19. Hon. Gali Garba, as Chariman Special Duties (SDG) (Kusada)
20. Hon. Abduljalal Sama'ila, Commerce, Industry and Tourism (Dutsi)
21. Hon. Aminu Ibrahim, Resource Development (Malumfashi)
22. Hon. Zahradeen Usman Sani, Road Maintenance and Transport (KASROMA) (Kurfi)
23. Hon. Muhammad Abubakar Khamis, Security and Intelligent (Dutsinma)
24. Hon. Tasiu Maigari Zango, Inter-parliamentary (Zango)
25. Hon. Abduljalal Haruna Runka, Public Petition (Safana)
26. Hon. Abdulrahman Ahmed, Anti-Corruption and Due-Process (Bakori)
27. Hon. Shamsuddeen Abubakar Dabai, Legislative Executive Relation (Danja)
28. Hon. Ibrahim Umar Dikko, Rules and Business, Ethics and Privileged (Matazu)
29. Hon. Ali Abu Albaba, Women Affairs (Katsina)
30. Hon. Mustapha Sani Bello, Youth and Sport (Mashi)
31. Hon. Salisu Hamza Rimaye, Administration (Kankia)
32. Hon. Mustapha Yusuf, Special Duties (Jibia)
33. Hon. Abdulrahman Sale Kurabau, Chairman Committee on Science and Technology (Rimi)
Leave a Reply
Your email address will not be published. Required fields are marked *