ANALYSIS: Why Africa is hosting climate summit ahead of COP28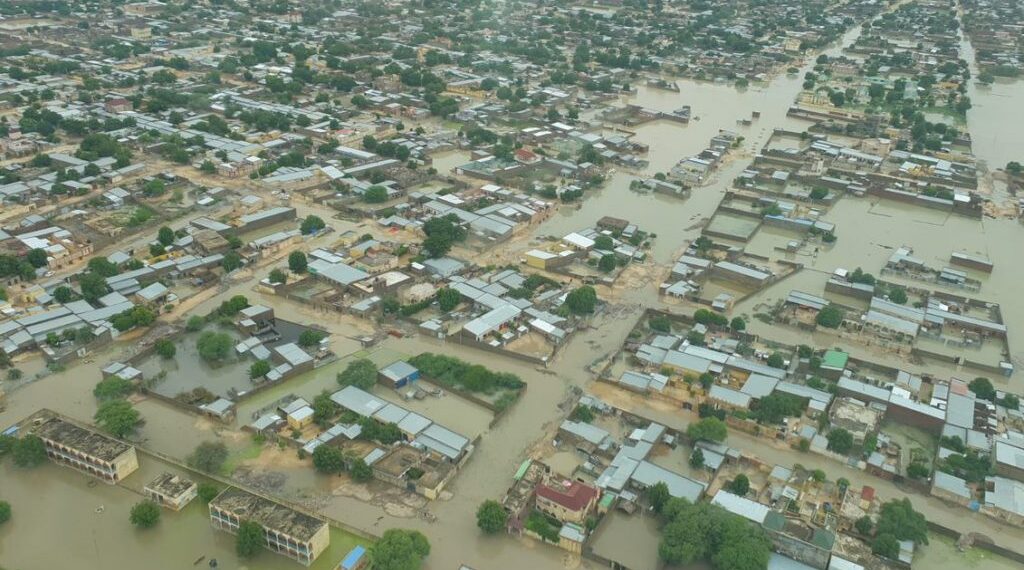 "The Summit will serve as a platform to inform, frame, and influence commitments, pledges, and outcomes, ultimately leading to the development of the Nairobi Declaration," Kenya's President said.

Relevant climate change experts, organisations and Heads of State from across Africa and globally will, this week, converge in Nairobi, Kenya's capital city, for the inaugural Africa Climate Summit (ACS) and Africa Climate Week (ACW) to advance conversation and solutions on the devastating impacts of Climate Change ravaging different regions of the Africa continent and the world.
The summit, themed: "Driving Green Growth and Finance Solutions for Africa and the World," is billed to be held between 4 and 8 September and will be championed by Kenya's president William Ruto, Africa Union and other partners.
The ACS 2023 will focus on delivering climate-positive growth and finance solutions for Africa and the world, organisers said, adding that the aim of the summit is to address the increasing exposure to climate change and its associated costs, both globally and particularly in Africa.
With less than 100 days to the 28th edition of the United Nations Climate Change Conference of the Parties —COP28, the expectations of climate activists arriving in Kenya for the summit are high amidst profound challenges preventing climate-vulnerable regions, especially Africa, from upscaling adaptation and mitigation pledges to protect lives, livelihoods and ecosystems from the existential threats of climate change despite contributing less than four per cent to the global emission.
Based on this, African leaders and climate change experts see the occasion of the summit as an unfettered opportunity to escalate climate crises facing the region in terms of its frequency and intensity to spur urgent action that will mitigate these challenges as the impacts of the climate scourge bites harder.
According to the organisers, about 12 Heads of states and governments from Africa and the United Nations Secretary General, António Guterres, have confirmed their participation in the conference, while over 15,000 delegates registered to participate in the event, including other high-level dignitaries and heads of international organisations and financial institutions, representatives from academia, researchers, civil society, women and youth from across the world.
The climate scourge affecting Africa and the world is evident in the fluctuating weather events (increased/low rainfall, flood, drought, warming oceans and businesses and causing havoc to lives and livelihoods.
For instance, Nigeria experienced one of its worst flood disasters ever, last year. Within July and October 2022, over 26 of the country's 36 states were submerged, resulting in the displacement of over 1.4 million people, death of over 600 citizens and the destruction of houses and businesses worth millions. Also, expansive hectares of farmland were ruined, and roads and bridges were washed off as a result of the deluge.
This nature's rage, believed to have been aggravated by the changing weather pattern and poor government attention, sparked humanitarian tragedies as fears of worsening food insecurity linger. The ripple effect of the flood is currently being felt in the poor state of food availability, affordability and accessibility in the country as food prices remain skyward.
"The Summit will serve as a platform to inform, frame, and influence commitments, pledges, and outcomes, ultimately leading to the development of the Nairobi Declaration," Kenya's President said in an official address urging African leaders to participate in the summit and posted on the summit's website.
He said climate action is not a Global North issue or a Global South issue, and that "It is our collective challenge, and it affects all of us. We need to come together to find common, global solutions."
Climate Change and existing concerns for Africa
Over the last decade, extreme weather events, such as flooding, heatwaves, drought, coastal erosion, wildfires and storms have become more pronounced across Africa and globally, and have resulted in significant losses of lives, biodiversity and Gross Domestic Products of economies.
Specifically, Africa is faced with severe climate-related challenges, including flooding, drought, desertification, and increasing cyclones, leading to massive displacement, migration, and lingering food crises. Similarly, the continent is also disproportionately affected by the rising global temperature.
However, the region is plagued with a deficit of infrastructure, technology and financial capacity to effectively and efficiently respond to the climate crisis due to debt distress and economic shocks, hence the need for sustainable climate finance support from developed countries.
With the vibrant impacts and promising climate justice future influence Africa anticipates achieving through the ACS and ACW twin events in the "Green City in the Sun" this week, issues about
operationalisation of the historic loss and damage deal reached last year in Egypt, effective climate funding mechanism, Sustainable Energy Transition effort, leveraging Africa's assets, Carbon taxing and fulfilment of climate change pledges/commitments among others, would be a pivotal part of the issues to be discussed at the summit.
Similarly, it has been almost a year since the "Loss and Damage" historic deal was reached in Egypt during the 27th edition of the UN climate conference (COP27). However, the deal which was meant to respond to the devastating impacts of climate change in vulnerable communities is yet to be operationalised.
In May, the president of the African Development Bank Group (AfDB), Akinwumi Adesina, hinted that Africa will need $2.7 trillion to upscale climate change adaptation by 2030.
"Africa is being shortchanged by climate finance. Africa is choking. Africa will need $2.7 trillion by 2030 to finance its climate change needs," Mr Adesina said at the AfDB annual meeting themed:"Mobilising private sector financing for climate and green growth in Africa", held in Sharm El Sheikh, Egypt.
He said Africa, which is the world's lowest emitter of greenhouse gases is "choking" and in dire need of adequate financing to tackle the effects of climate change.
"Anywhere you look in Africa today, climate change is causing havoc. In the Sahel, hotter temperatures are drying up limited water, causing water stress for crops and livestock and worsening food insecurity," he noted.
ACS — an opportunity to stand up for Africa
In the face of these lingering concerns, climate experts who spoke with PREMIUM TIMES believe the ACS is an opportunity for Africa to leverage on its assets and resources to achieve sustainable green growth solutions in Africa and the world.
In his reaction, Nnimmo Bassey, a director of the ecological think-tank, Health of Mother Earth Foundation, said the Africa Climate Summit will be a useful opportunity if it is utilised to make nature and people friendly decisions.
He said the ACS and ACE will be a sorry situation if the process is driven by forces that seek to lock-in polluting actions and market environmentalism.
"The drive for economic growth has been used as a cover to excuse reckless exploitation of Africa," he said.
Mr Bassey explained that the summit must shun false climate solutions and demand real actions.
"African land, seas and forests must not be auctioned off through carbon trading or even for so-called green or blue bonds," he said, adding that Nigeria has just set up a Ministry for Marine and Blue Economy. This, he said, is a set up for marketization of aquatic ecosystems and promotion of risky technologies and impoverishment of our fishers and peoples.
"Carbon market schemes in various guises have so far led to displacement and impoverishment of communities. Polluters must cut their emissions at source and not sell the false arguments of carbon offsetting," Mr Bassey told PREMIUM TIMES in an interview.
The environmentalist said the summit must also avoid the trap set by the vague mantra that technologies for carbon removal is the key way to stop global warming.
"They sound nice, but carbon removal and storage as well as general geoengineering are ideas for funnelling finance into risky, unproven technologies rather than funding adaptation and renewable energy," he noted.
Mr Bassey said the summit should prioritise projects to power a just transition rather than offer excuses for benevolent creditors to continue promoting dirty energy.
"This is a moment for CSOs and communities to build bottom up resistance to stop extraction of fossil fuels, reject being sacrifice zones and define needed transition pathways and demand payment of ecological debt for centuries of irresponsible exploitation," he noted.
On her part, Laurritta Boniface, a Climate Youth Negotiator, said the Summit is paramount for Africa as the impact of climate change is becoming more adverse on the continent.
"Now more than ever we need to build adaptive capacity, strengthen our resilience and reduce vulnerability," she said.
Ms Boniface said: "As we progress toward COP28, Africa leaders and climate actors must build momentum to outline our priorities, gear a robust position, develop a roadmap to push for more multilateral economic development, identify challenges and lessons learnt in acquisition of funds."
She said Africa must unite to achieve the goal for finance to close the adaptation gap in Africa.

Leave a Reply
Your email address will not be published. Required fields are marked *