Defence Minister Canvasses Inter-Agency Collaboration. -Culled From Daily Trust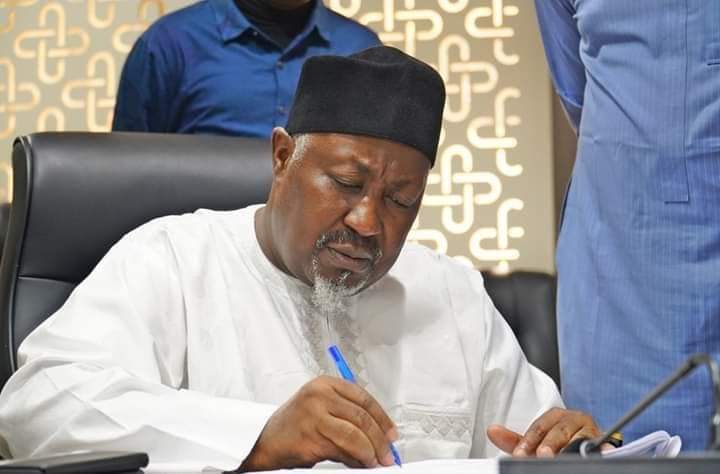 In order to boost energy security and tackle environmental degradation in the country, the Minister of Defence, Abubakar Badaru, has called for consistent and robust…

In order to boost energy security and tackle environmental degradation in the country, the Minister of Defence, Abubakar Badaru, has called for consistent and robust collaboration between ministries and agencies of the Federal Government to achieve the feat.
Badaru who spoke yesterday at the Senior Executive Course 45, 2023 of the National Institute for Policy and Strategic Studies (NIPSS) in Kuru near Jos, Plateau State capital, lamented that Nigeria is facing a serious threat to national security as a result of climate change.
The minister who was represented by the Permanent Secretary, Ministry of Defence, Dr.Ibrahim Abubakar Kana presented a paper titled, "Industrialization, Energy Security and Climate Change: implication for National Security."
Highlighting some implementation strategies to enhance effective energy security and curtail the menace of climate change, he suggested that the Minister of Energy should enact policies on environmental degradation and National Assembly should appropriate funding to combat climate change.
In his remarks, the Director General of NIPSS, Prof. Ayo Omotayo, who was represented by NIPSS Secretary/Director of Administration, Brigadier General Chukuemeka Udaya (rtd), revealed that the aim of Defence Week is to lay a foundation for Senior Executive Course 45 participants to navigate and proffer solutions to Nigeria's energy security, climate change, defence and security challenges.
Leave a Reply
Your email address will not be published. Required fields are marked *