Unemployment Rate: Financial economist faults NBS revised methodology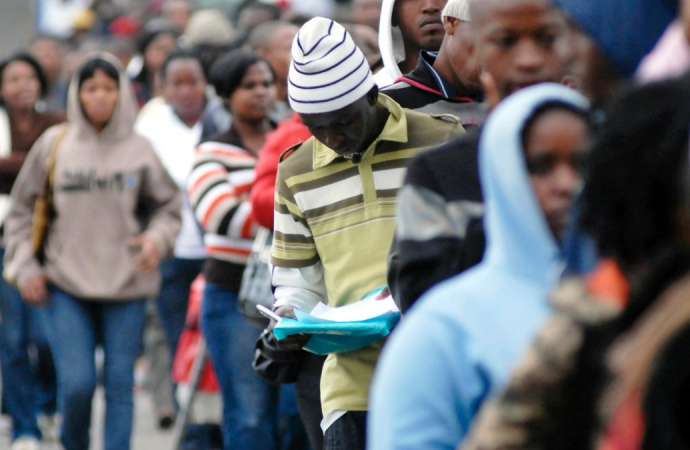 A financial economist, Prof. Uche Uwaleke, has faulted the methodology adopted by the National Bureau of Statistics (NBS), which puts Nigeria's unemployment rate at 41 per cent in the first quarter of 2023.
Uwaleke, who is the Director, Institute of Capital Market Studies, Nasarawa State University, Keffi, told the News Agency of Nigeria (NAN) on Friday in Lagos.
According to him, the figure may not be the true reflection of the unemployed in the country.
He said that the methodology could also lead to wrong policy decisions by the government.
Uwaleke said, "I think the unemployment number of 4.1 per cent for quarter one in 2023, recently announced by the NBS, may not reflect the true situation on ground owing to a number of reasons.
"The first reason is the low sample size of under 40,000 persons used in the survey as well as the adoption of the International Labour Organisation (ILO) guidelines for employment computation.
"This considers employment from the perspective of persons of working age who are engaged in some type of jobs for at least one hour in a week for pay or profit compared to the old methodology adopted by the NBS.
"This new methodology which includes apprentices, tantamounts to significantly lowering the bar and could lead to wrong policy decisions by the government."
The expert said much as the ILO guidelines provided a basis for global comparison, it was important that Nigeria adopted country-specific guidelines which closely reflect unique employment conditions prevalent in the country.
The NBS arrived at the new unemployment rate in a report it released on Thursday, titled, 'Nigeria Labour Force Statistics Report Q4 2022 and Q1 2023″.
Unemployment stood at 5.3 per cent in fouth quarter 2022 and 4.1 per cent in first quarter 2023.
This aligns with the rates in other developing countries where work, even if only for a few hours and in low-productivity jobs. It is to make ends meet, particularly in the absence of any social protection for the unemployed.
READ ALSO: 'All Eyes On Judiciary': Civil Society…
Also, 22.3 per cent of the working age population were out of labour force in fourth quarter 2022, while it was 20.1 per cent in first quarter, 2023.
The rate of informal employment among the employed Nigerians was 93.5 per cent in fourth quarter 2022 and 92.6 per cent in first quarter 2023.
Culled from Daily Times Nigeria
For more news update follow us at
https://katsinatimes.com/

Leave a Reply
Your email address will not be published. Required fields are marked *