Bayelsa, Imo and Kogi Gubers: Governor Radda Congratulates Diri, Uzodinma, Ododo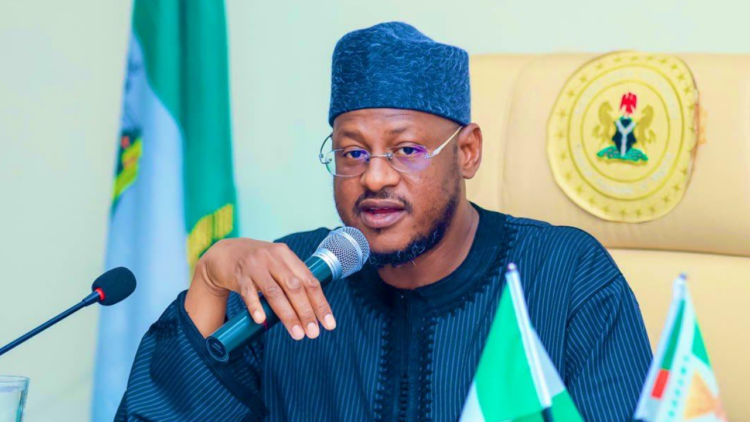 Governor Dikko Umaru Radda has congratulated Governors of Bayelsa and Imo States, Senators Duoye Diri and Hope Uzodinma, for emerging victorious in last Saturday's off-cycle gubernatorial elections.
Radda also felicitated Alhaji Ahmed Usman Ododo, who also emerged as the Kogi State Governor-Elect.
The Independent National Electoral Commission, INEC, on Saturday conducted governorship elections in Bayelsa, Imo and Kogi States, respectively.
The apex electoral body, after the collation of results in the guber polls, returned the incumbent governors of Bayelsa and Imo, together with Alh. Usman Ododo, the gubernatorial candidate of the All Progressives Congress, APC, in Kogi, as winners.
Reacting to the victories of his colleague-governors and that of Ododo, Governor Radda, in a statement, lauded INEC for organizing a peaceful and transparent exercise in Bayelsa, Imo and Kogi.
According to him, the electoral body learnt from the mistakes recorded during the 2023 general elections, hence it was able to conduct rancour-free polls in the three states, last weekend.
Radda, while urging the candidates who lost in the elections to concede defeat and support the winners for the overall interest of Bayelsa, Imo and Kogi, noted that the victories of two APC candidates and one Peoples Democratic Party, PDP, candidate in last weekend's off-cycle polls indicate that the wishes of the electorate prevailed, at the end of the day.
"I heartily congratulate my brothers and colleagues, Governors Duoye Diri and Hope Uzodinma for emerging triumphant in their States' governorship elections. Their victories, I am sure, were not recorded on a platter of gold.
"They worked for it, through the delivery of good governance to the people of Bayelsa and Imo. Nevertheless, their re-elections for a second term in office offer them another opportunity to continue the good work they have started.
"As for the brand new Governor of Kogi State, Alhaji Ahmed Usman Ododo, who will succeed Governor Yahaya Bello early next year, I congratulate you too. Your emergence is an indication that our APC is the party to beat in Kogi, thanks to the good work Governor Yahaya Bello has done for the people of the state. May Allah grant you a successful tenure in office," said Governor Radda.
Signed:
Ibrahim Kaula Mohammed,
CPS to Katsina Governor.
November 14th, 2023.
Leave a Reply
Your email address will not be published. Required fields are marked *