Libelous, Uncouth, Unroyal Statement: Why Wazirin Gwantu III Mulls Shelving Moves To Sue Secretary of Own Chiefdom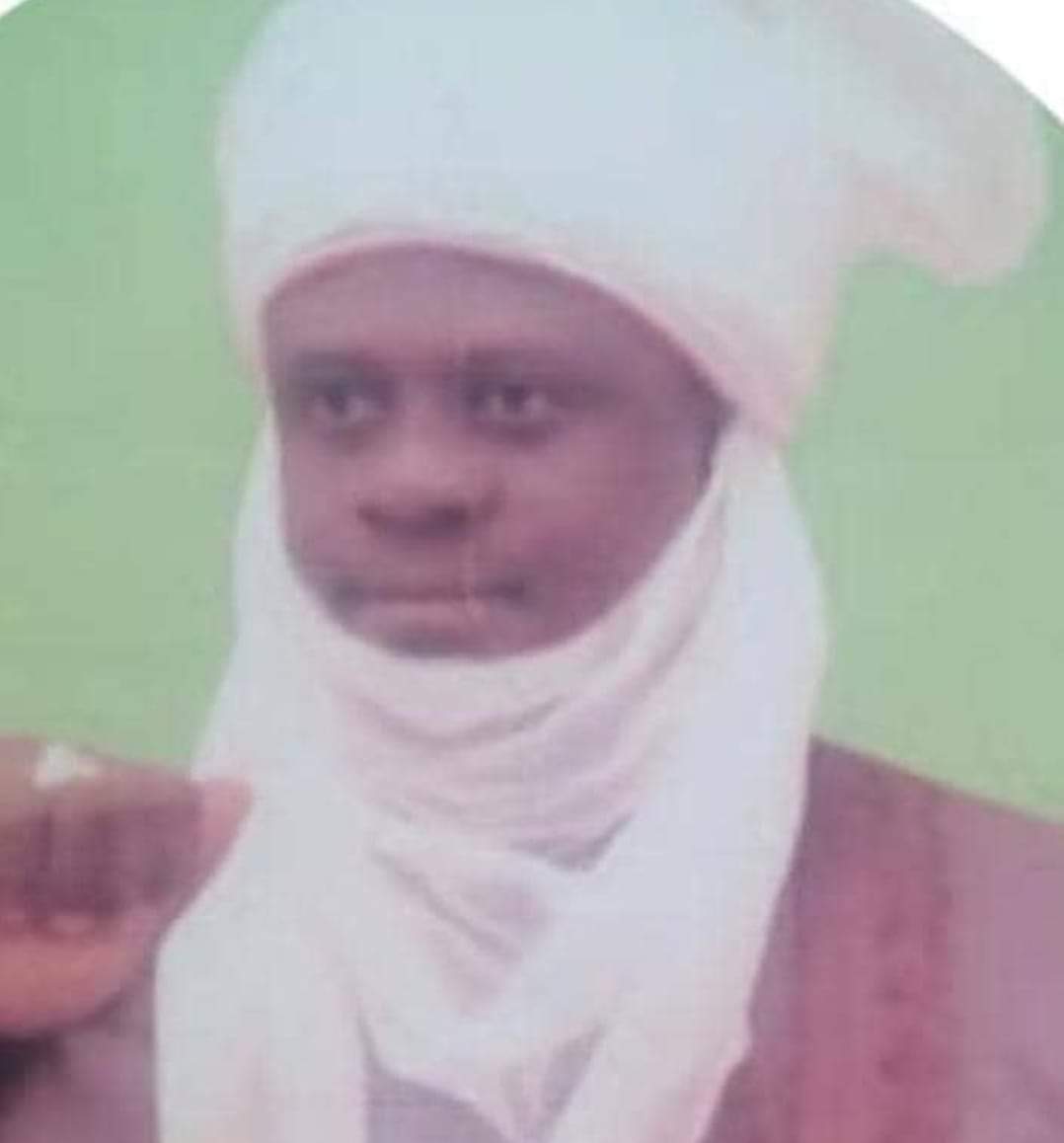 *PRESS STATEMENT*
Following the intervention and appeal for calm by some concerned and well meaning Nigerians, particularly prominent royal fathers, top government functionaries and leadership of the two leading cultural associations in Gwantu Chiefdom, The Wazirin Gwantu III, Malam Waziri Isa Adam Aliyu, has said that he is considering shelving, or temporarily putting on hold, moves to institute legal actions against the Secretary of the Chiefdom/Traditional Council, Comrade Aliyu David Ajetu, for allegedly issuing libelous, Uncouth, Unroyal Statement, titled, "Press Release For Immediate Use", against him, in a desperate and appalling attempt to legitimize the questionable appointment of a certain 'desperado', Yahya Mohammed Abdullahi, to succeed him as Waziri, even as he is still alive.
The Wazirin Gwantu III, in a statement he personally signed, and made available to newsmen, said he found it difficult to believe that the Chief of Gwantu, Malam Balarabe Abdullahi Karma, who is a cultured and well trained Prince that is not unaware of the culture, tradition and etiquettes of traditional institutions and their modus operandi, was the one that actually approved release of that poorly written and disgusting statement that was laced with debunkable contradictions, as the author of the statement wanted the public to believe.
He said, "whoever that was behind the unprofessional and malicious press statement, if there was anything that he has achieved, is ridiculing the Chiefdom and cheapening the status of our revered royal father".
"However, because of my knowledge, believe and conviction in the personality and pedigree of our respected royal father, it became necessary to absolve him of any uncouth and unroyal behavior and utterances that royal fathers are not known for, and which are considered as taboos in traditional communication", the Wazirin Gwantu III lectured
"For this reason therefore, and as a respecter of leaders, and as an inherited loyal member of the royal family and the traditional institution, I am considering shelving or putting on hold, at least for now, moves to drag the Council Secretary to court for libel, as adviced by a coupled of concerned royal fathers and well meaning Nigerians", he added
He said some of the royal fathers that spoke with him expressed strong disappointment over the unfortunate and poor handling of the trivial and avoidable impasse by the Chiefdom and its teaming elites, have promised to reach out to those that matter in the Chiefdom, or are at the centre of the needless imbroglio to ensure that the issue is resolved without afflicting eternal injury on any of the contending candidates.
"We need to do this as traditional leaders, and as fast as possible, to save further denting reputation of the Chiefdom", the royal fathers concurred
A top government official in Kaduna state, according to the Wazirin Gwantu III, admonished him in a chat that reads, "Waziri, I want you to always remember that every disappointment, rejection, loss, disagreement, friction, and failure are just redirections to where you are meant to be. Allah is leading you to what He has in store for you, and when you get what He had planned for you, you will be thankful for what didn't work out. Therefore, always trust Allah's plans for you in every sphere of your life..."
One of the key figures that was instrumental in the struggle for the realization of the Chiefdom, and who is also the Chairman of Gwantu Progressives People's Union (GWAPPU), Prince Bala Audu, who left no stone unturned in his overt and covert reconciliatory efforts to broker peace on the contending issue, clearly regretted, without mincing words, that the imbroglio seemed to him as a product of conspiracy.
He therefore called on all interested parties Involved in the tussle to be sincere and honest and to approach the issue with utmost fear of God and with the view of ensuring that justice is done without fear or favour, so that at the end, there will be a win-win result, giving the fact that the two feuding personalities are all resourceful and prominent sons of the Chiefdom.
The GWAPPU Chairman who is a Peace Ambassador, a certified Arbitrator of International repute, cum tested and trusted conflict resolution Icon, assured that GWAPPU is working round the clock, and consulting widely with discerning stakeholders in the Chiefdom on how to resolve the dispute within the shortest possible and available time.
The GWAPPU Chairman who opined that allowing such a resolvable issue to linger on for long without nipping it in the bud in good time may be injurious to the Chiefdom now, and in the future, and will not also speak well for all of us, and our future generations, therefore adviced all elites of the Chiefdom to always prioritize entrenchment of justice, which is a sinequanon for peace and development in any community, over and above primordial interests.
Commenting on the issue shortly after the Board of Trustees of Gwantu Development Association (GWADA), unanimously appointed him as Interim Chairman of the Association, Comrade Sabo Gambo Avazeh opined that as far as he is concerned, there is nothing like dispute over who is Wazirin Gwantu, and who is not, because the two people embroiled in the tussle are all undisputably holders of the titles of Waziri of two different communities.
Comrade Avazeh further clarified that, "while it is on record that one was known to have been appointed and subsequently coronated as Wazirin Gwantu III, in 2011, the other was appointed as Wazirin Numana, presumably the First, but was yet to be coronated, up to the time the ertswhile Numana Chiefdom was renamed Arak Chiefdom, following the creation of Gwantu Chiefdom out of it.
"To the best of my knowledge, the Wazirin Numana was never known to have been stripped of his title by the Chief of Arak, to warrant his struggle to take over the title of Wazirin Gwantu III", he stressed.
He emphasized that, "We also know that as conservative as the traditional institution is, traditional title holders are not known, at least in the present age, to officially move from one Chiefdom or Emirate to another, at will, and still retain the same title or act in the same capacity".
Comrade Avazeh however adviced the duo of Wazirin Gwantu III and Wazirin Numana or Arak to employ maturity and tolerance when presenting their case to the public by addressing the real issue and should always eschew from attacking the personality of one another.
"I urge them to, as traditional leaders, always be guided by Eleanor Roosevelt's popular saying that, 'Great minds discuss ideas, average minds discuss events, and small minds discuss people', he advised
Signed:
Waziri Isa Adam Aliyu
*(Wazirin Gwantu III)*
Leave a Reply
Your email address will not be published. Required fields are marked *