Governor Dikko Umaru Radda's Commitment to Security Partnership: Addressing Armed Banditry in Katsina State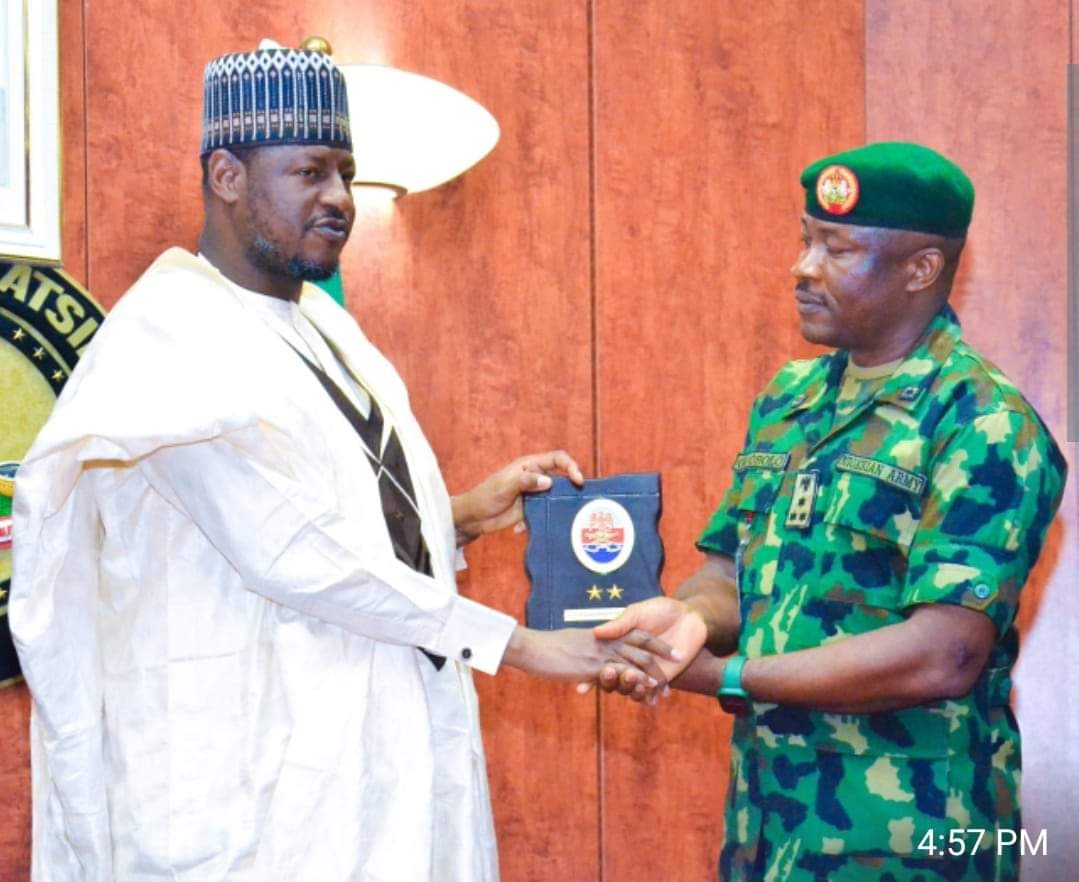 In a significant meeting with the 96 Junior Division Course of the Armed Forces Command Staff College, Governor Dikko Umaru Radda reiterated his administration's unwavering dedication to partnering with the Nigerian military and security agencies in addressing armed banditry and other violent threats in Katsina State. This declaration came during a gathering led by Brig. Gen. Oluremi Obolo, the Director of the Land Warfare Department at the Jaji Staff College.
Governor Radda emphasized the establishment of the Katsina Community Watch Corps as a vital component of their strategy to support security personnel in combating criminal elements within the state. He also expressed his gratitude for the rapid response of the 17 Brigade to security crises in the region.
Katsina State has witnessed a surge in severe armed attacks, with incidents even in the current week. Notably, assailants targeted individuals celebrating Mawlid in Musawa town, resulting in a tragic loss of approximately twenty lives. Additionally, the town of Sayaya in Matazu local government witnessed an attack in which six people lost their lives, while several others sustained injuries.
Governor Radda initiated a specialized task force in the preceding month, which received training from security forces. The primary objective of this task force is to bolster the efforts of law enforcement officers in combating terrorism. It's worth noting that concerns have been raised regarding the Katsina Community Watch Corps. These concerns were exacerbated when they were accused of causing the death of a former Chairman of Safana local government. The charges against him were related to the alleged disclosure of confidential information without due legal process. The deceased's sibling expressed apprehension over the fact that he was apprehended and subsequently killed within a mere thirty minutes, without any involvement of the police or judicial proceedings. He expressed concerns that politicians might employ them to serve their objectives.
Leave a Reply
Your email address will not be published. Required fields are marked *