Alhaji Jalal Ahmad Arabi: A Seasoned Leader Takes the Helm at NAHCON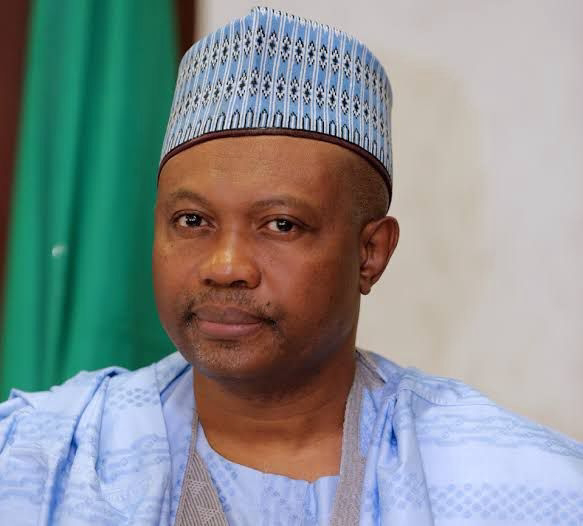 By Ibrahim Buhari In a move met with widespread approval, Alhaji Jalal Ahmad Arabi has been appointed as the new Chairman/Chief...
By Ibrahim Buhari
In a move met with widespread approval, Alhaji Jalal Ahmad Arabi has been appointed as the new Chairman/Chief Executive Officer of the National Hajj Commission of Nigeria (NAHCON) by President Bola Ahmed Tinubu. This significant decision has garnered commendation from stakeholders and well-wishers alike, who see it as a positive step towards the advancement of Hajj operations in the country.
Alhaji Ibrahim Buhari, hailed the appointment, citing Arabi's distinguished background and extensive experience in the public sector. This, he believes, positions him as a highly suitable leader for overseeing the critical operations of the Hajj.
Buhari further underscored that Arabi's wealth of expertise equips him to enact a comprehensive strategy aimed at revitalizing the Hajj exercise, aligning seamlessly with the current administration's Renewed Hope Agenda.
Highlighting Arabi's notable involvement in pivotal committees, including his membership in the Inter-Agency Committee for the Final Relocation and Settlement of Public Officers in Abuja in 1993, Buhari emphasized Arabi's dedication to excellence. This quality, as attested by those who have worked closely with him, solidifies his aptness for this new role.
Prior to his recent appointment, Arabi served as the Chairman of the Ministry of Defense Anti-Corruption Unit in 2003. He also held significant roles, notably as a member of the Presidential Committee on Financial Action Task Force in 2009 and as a member of the Presidential Committee on Inter-Professional Relationship in the Health Sector.
A native of Gombe State, Jalal Arabi was born in Jos, Plateau State. His academic journey boasts a Bachelor of Laws (LLB) degree obtained in 1980 from the University of Jos, complemented by a Barrister-at-Law (BL) qualification from the Council of Legal Education, Lagos, in 1984. His early education was marked by exceptional performance, with a standout achievement in the West African School Certificate (WASC) examinations in 1978, following the successful completion of his secondary education at Government Secondary School, Gombe. Arabi's educational journey began at the renowned Islamiyya Primary School, Jos, where he obtained his School Leaving Certificate in 1973.
In July 1985, he commenced his career in public service at the Bauchi State Ministry of Justice. Following this, he transitioned to the Office of the Secretary to the Government of the Federation (OSGF) in May 1993, initially serving as a Legal Adviser. Later, in January 2003, he assumed the role of Deputy Director (Parastatals/Special Services) at the Ministry of Defence. This marked the beginning of his ascent, culminating in his appointment as the State House Counsel in June 2007.
Alhaji Jalal Ahmad Arabi's appointment stands as a promising milestone in the evolution of Hajj operations in Nigeria. With a proven track record of excellence and a wealth of experience, he is poised to lead NAHCON to new heights, aligning with the aspirations of the present administration's agenda for renewed hope and progress.
Ibrahim buhari wrote from Abuja (mailibrahimbuhari@yahoo.com)
Leave a Reply
Your email address will not be published. Required fields are marked *