Troops Rescue 2 Kidnapped Corps Members In Katsina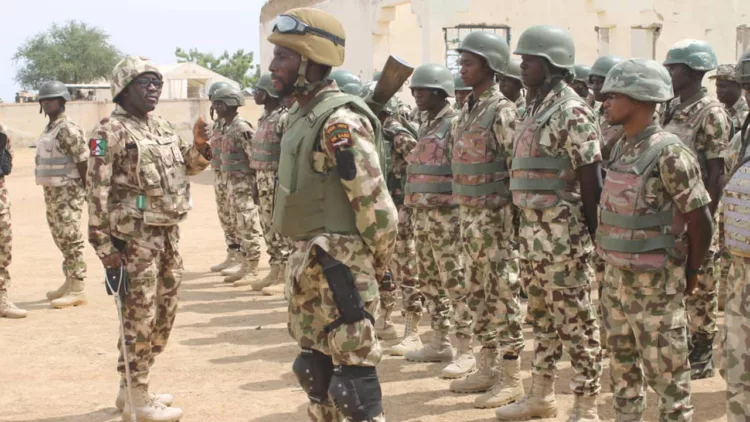 Troops of the Nigerian Army in collaboration with the Nigeria Police on Thursday rescued two corps members who were kidnapped by bandits at Yargoje community in Kankara local government area of Katsina State.
The corps members were abducted while travelling from Edo to Katsina State.
A statement by the director of army public relations, Brig-Gen. Onyema Nwachukwu, said the effort of the security forces led to the extrication and safe return of the abductees.
General Nwachukwu said the corps members had been given medical attention and support to ensure their physical and emotional well-being and were in the custody of the police in Kankara.
He solicited the cooperation and support of the public in providing timely and relevant information to enhance troops' operational engagement of criminal elements.
Culled from Leadership Newspapers
Leave a Reply
Your email address will not be published. Required fields are marked *