Funtua District Head Advocates for AGILE Scholarships for Physically Challenged Students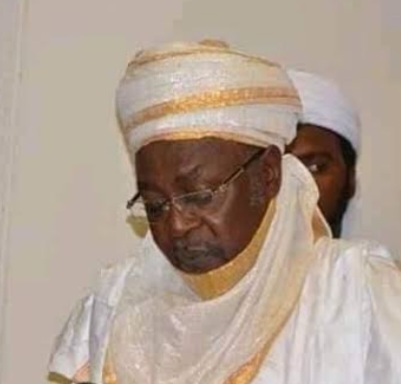 In a heartfelt appeal, Alhaji Sambo M. Sambo, the District Head of Funtua, has called upon the AGILE program's management to extend its support to ten female physically challenged students at the Government Girls Day Secondary School in Funtua, Katsina State.
The District Head expressed this plea while addressing the media during a tour of AGILE projects within the region. He emphasized the urgent need for AGILE to step in and provide assistance to these ten physically challenged students.
"These ten physically challenged female students come from humble backgrounds and are in dire need of the organization's support," stated Sambo. As the District Head and Chairman of the School-Based Management Committee (SBMC) of the Government Girls Day Secondary School, he personally engaged with the parents of these girls, encouraging them to allow their daughters to attend secondary school.
The school's principal, Hajiya Halima Ladan, highlighted the fact that these physically challenged students had not been benefiting from AGILE scholarships. She explained that when AGILE officials visited the school for scholarship awards, these ten girls were not present.
Ladan also revealed that they had successfully persuaded the parents of these physically challenged students not to send them to beg on the streets, and the parents had complied with this request.
The ten students in question are Maryam Umar (SS3), Khadija Sani (SSIIJ), Khadija Jafar (SS II 1), Fiddausi Abdullahi (SS3C), and Maryam Salisu (SSC). Additionally, there are Khadija Musa (SS 3F), Hafsat Umar (SS3G), Hauwau Yahaya (JSS2A), Sa'adatu Adamu (JSS 2F), and Maryam Kabir (JSS 1G).
The Principal expressed her appreciation to AGILE for the substantial support provided to her school.
In a related development, students from Government Girls Day Secondary School in Mashi extended their gratitude to AGILE for the relief they received from frequent black ant insect bites. Zainab Usman, a spokesperson for the students, shared that prior to the renovation of their school, they had been enduring frequent bites from black ants, locally known as "chinnaka" in Hausa.
Culled from ABC News
Leave a Reply
Your email address will not be published. Required fields are marked *