Foundation screens Katsina patients with eye problems for free treatment, surgery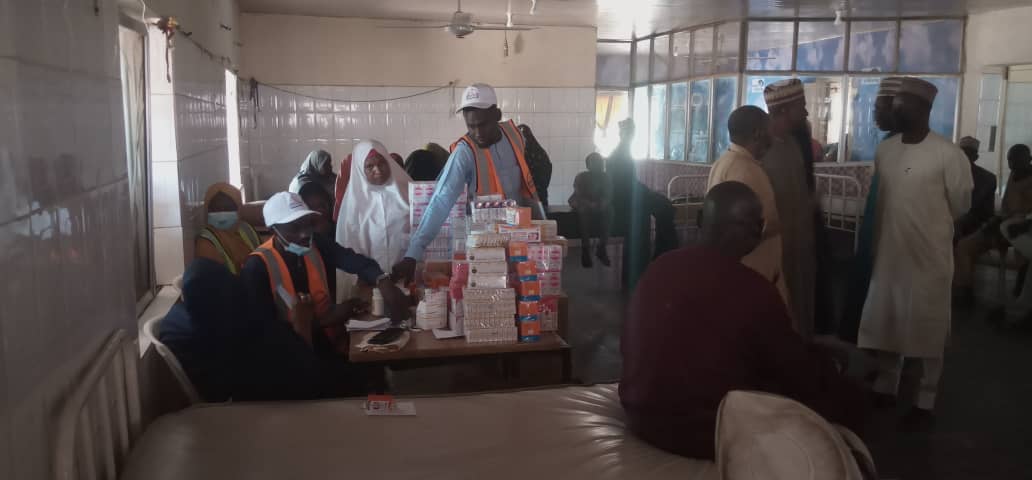 A Non-Government Organisation (NGO) in Katsina State, Mangal Foundation, has commenced screening of patients with eye problems for free treatment and cataract surgery.
The News Agency of Nigeria (NAN) reports that the screening was inaugurated at the Katsina Eye Centre on Wednesday in Katsina.
A member of the Board of Trustees of the foundation, Mr Hussaini Kabir, disclosed that the screening would be conducted on Wednesday and Thursday only.
According to him, the foundation is expected to attend to any number of patients screened, adding that they have so far screened 500 patients.
He said "as you can see, screening is ongoing. Any patient examined by the doctor and found to have any eye problems will be given free drugs.
"We have enough drugs that can serve any number of patients that would be screened during this exercise. As you can see, more than 1,000 people are here for the screening.
"Any patient that requires glasses will also be given free, while those who require surgery will be operated on."
According to him, the foundation will on Friday, begin screening of patients with hernia and hydrocele problems for the free treatment and surgery.
Kabir explained that on Saturday, urology patients would undergo similar screening also for the free treatment and surgery.
He added that such free medical outreach had been going on for a long time, especially every quarter of the year, as the foundation had earmarked funds for the exercise.
"The foundation is exclusively for empowerment, development, educational, charitable purposes and supporting the poor and vulnerable in the area of healthcare and economic skill,'' Kabir said.
Some of the patients who spoke to newsmen expressed appreciation for the gesture, calling on other wealthy individuals to emulate the foundation.
NAN
Leave a Reply
Your email address will not be published. Required fields are marked *