NUJ President Addresses Global Challenges to Journalists' Safety and Press Freedom on International Day to End Impunity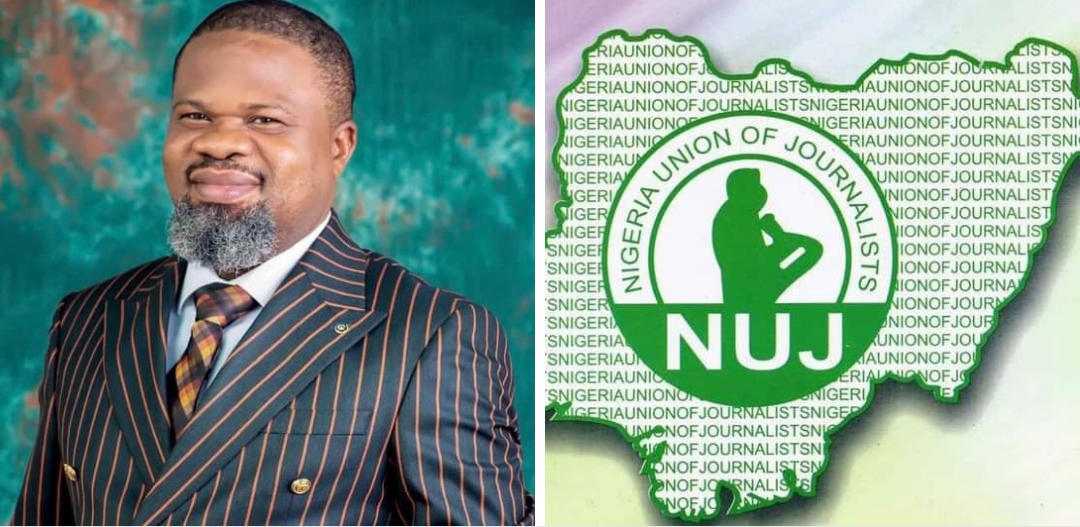 In a solemn observance of the International Day to End Impunity for Crimes against Journalists, the Nigeria Union of Journalists (NUJ) stands in solidarity with the global community. However, it laments that threats and physical violence against journalists continue to persist, often with impunity. Dr. Chris Isiguzo, the NUJ National President, made these remarks today in Abuja at the National Secretariat of the Union.
This year's event, as declared by UNESCO, centers on violence against journalists, the integrity of elections, and the role of public leadership. The 2023 observance aims to shed light on the primary challenges faced by journalists and communicators in the exercise of their profession. It also serves as a warning about the escalating violence and repression against them. These challenges include attacks and restrictions on the press during coverage of social protests, the use of judicial mechanisms against journalists for reasons related to their journalistic work on matters of public interest, and the increase in forced exile of journalists in some countries.
Dr. Isiguzo condemns acts of repression against journalists who are denied the right to freedom of expression through various forms of censorship. He calls for an end to such acts of impunity and pledges that the Union will redouble its efforts in the coming months to address threats to journalists, advocate for improved working conditions, and amplify the voices of journalists in the country. He highlights the harsh working conditions that journalists currently face, including meager wages and exploitative working environments.
Election coverage, he notes, is one of the riskiest assignments for journalists in Nigeria, and he urges authorities to allow journalists to cover elections without obstruction or censorship. He emphasizes that press freedom is indispensable for a free and credible election.
Dr. Isiguzo reiterates the Union's appeal to the Federal Government and all states of the Federation to take effective measures to better protect journalists and fully implement the Declaration of Principles on Freedom of Expression in Africa. He also calls for cooperation and support for the mandate of the Special Rapporteur on Freedom of Expression in the continent, advocating for synergy with the Union to enhance the safety of all media professionals.
In conclusion, he calls on all media organizations in the country to establish effective insurance schemes for their journalists. He demands an end to the harassment of journalists for exercising their right to free expression and urges respect for their human rights, including their right to access information. Journalists should be able to perform their duties without fear of intimidation or arrest, emphasizes Dr. Isiguzo.
Leave a Reply
Your email address will not be published. Required fields are marked *