Governor Dikko Umaru Radda Commends Newly Confirmed Inspector General of Police for Boosting Morale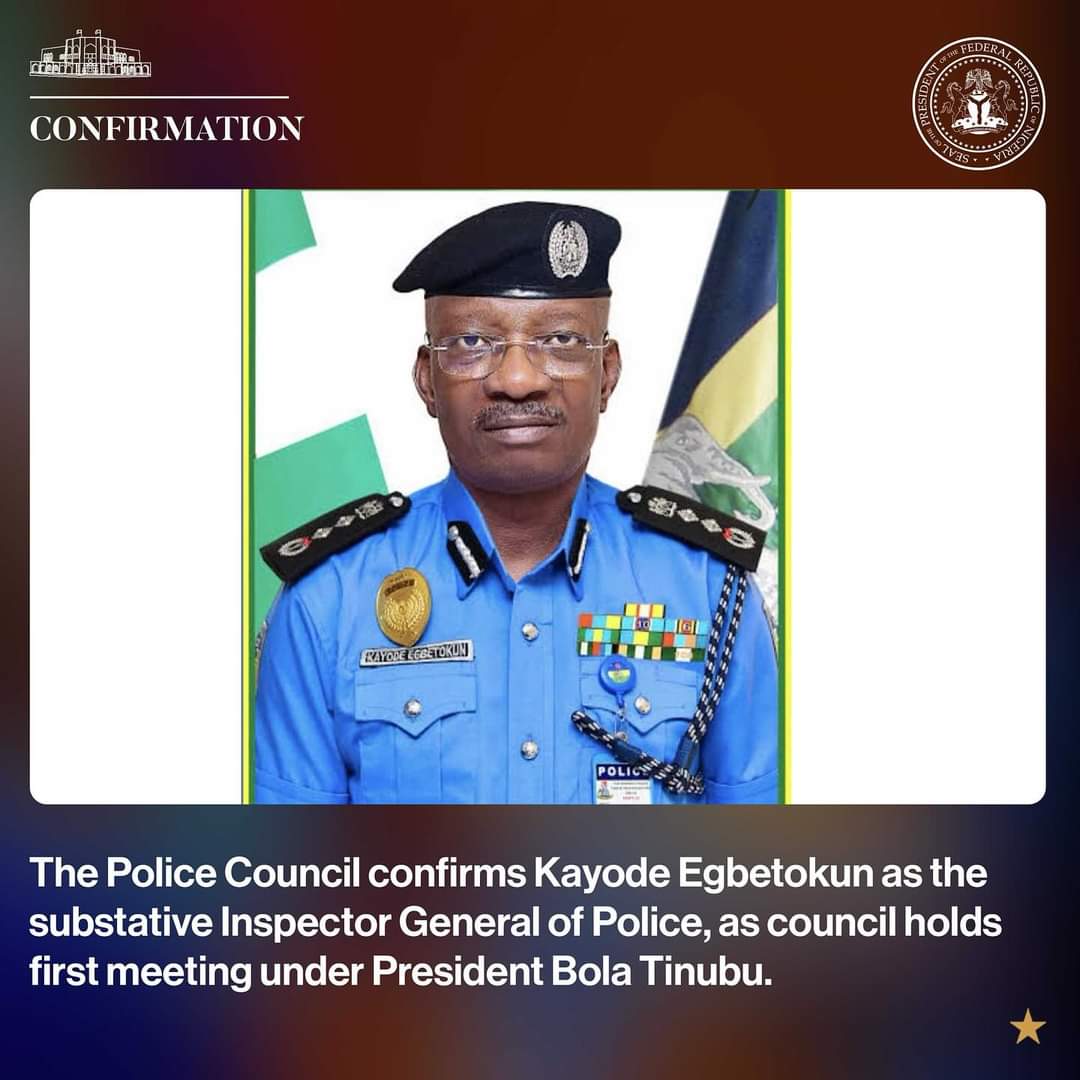 In a remarkable display of support, Governor Dikko Umaru Radda has extended his congratulations to the newly confirmed Inspector General of Police, Kayode Egbetokun, urging him to continue the outstanding work he commenced during his acting tenure as the country's substantive Police Chief.
The confirmation of Egbetokun's appointment as IGP by President Bola Ahmed Tinubu and the Police Council on Tuesday marked a pivotal moment in the country's law enforcement leadership. Egbetokun had been acting in the role for over four months, demonstrating his capabilities in this critical position.
In a heartfelt letter addressed to the newly appointed Police Chief, Governor Radda commended Egbetokun for his exceptional efforts in uplifting the spirits of police officers and personnel during his brief tenure as Nigeria's acting Police boss.
Governor Radda's letter stated: "After delivering a stellar performance as the Acting Inspector General (IG) of Police over the last four months, it is indeed gratifying that Mr. President and the esteemed members of the Police Council, in their judicious wisdom, have unanimously ratified your well-deserved appointment as our substantive IGP.
"It is only fitting to assert that, during your temporary leadership as the head of the Nigerian Police, the previously dampened morale of our dedicated police officers and personnel was not only rekindled but also revitalized to confront audacious criminals and quell internal unrest effectively.
"In summary, the state of our policing system, under your dynamic leadership, has transformed into a source of great satisfaction. Nonetheless, there is still more work to be done in realizing the vision of a model Nigerian Police Force that our citizens have long envisioned.
"You have made a promising start, and it is now expected that you will maintain your dedication, now that you hold full command over our Police Force. On behalf of the people and Government of Katsina State, I extend my best wishes for a productive and successful tenure in office."
Governor Radda's words reflect the optimism and expectations surrounding Inspector General Egbetokun's leadership as he takes the reins of the Nigerian Police Force, with hopes for continued progress and the realization of a more effective and accountable law enforcement agency.
Leave a Reply
Your email address will not be published. Required fields are marked *