Prominent Visit: Former Governor Aminu Bello Masari's Positive Meeting with Successor Mallam Dikko Umaru Radda in Katsina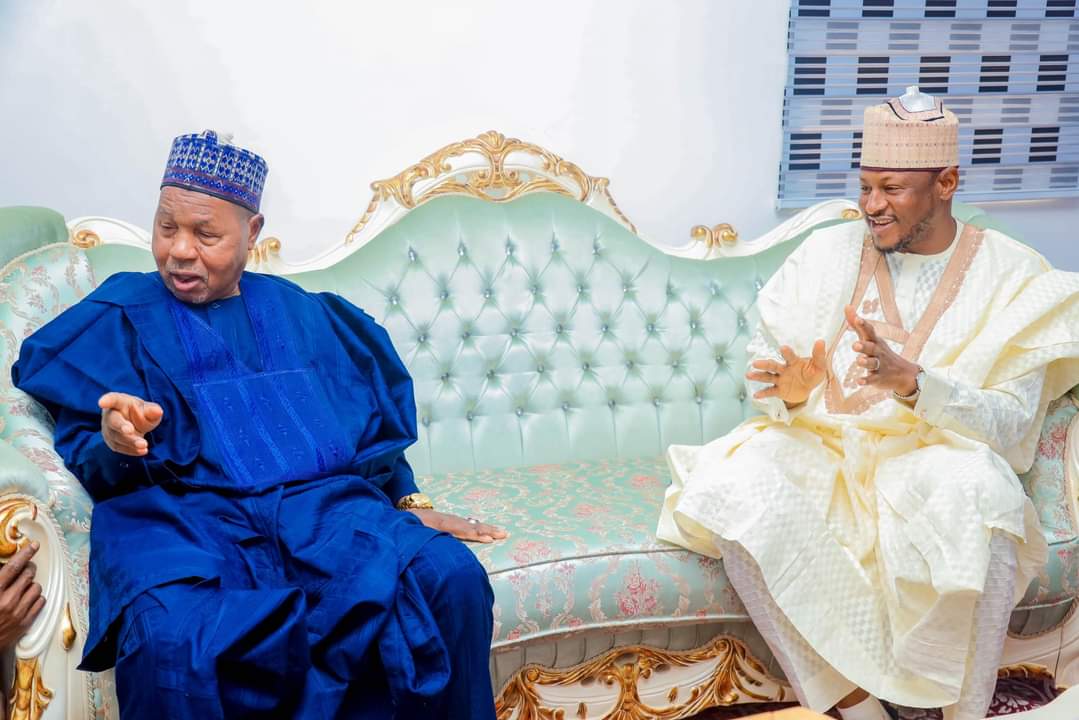 Today, an encouraging display of unity and collaboration was witnessed in Katsina State, as the immediate-past Governor, Rt. Hon. Aminu Bello Masari, paid a visit to the incumbent Governor of the State, Mallam Dikko Umaru Radda, at the Katsina State Government House.
In a time when strained relationships between former Chief Executives and their successors are prevalent in some states, the private meeting between Rt. Hon. Masari and Radda is a testament to the mutual respect and camaraderie shared by these two distinguished citizens of Katsina.
This amicable encounter serves as a beacon of hope, highlighting the importance of unity and cooperation in achieving common goals for the betterment of Katsina State.
Leave a Reply
Your email address will not be published. Required fields are marked *