Nigeria Customs Service pledges to combat border crimes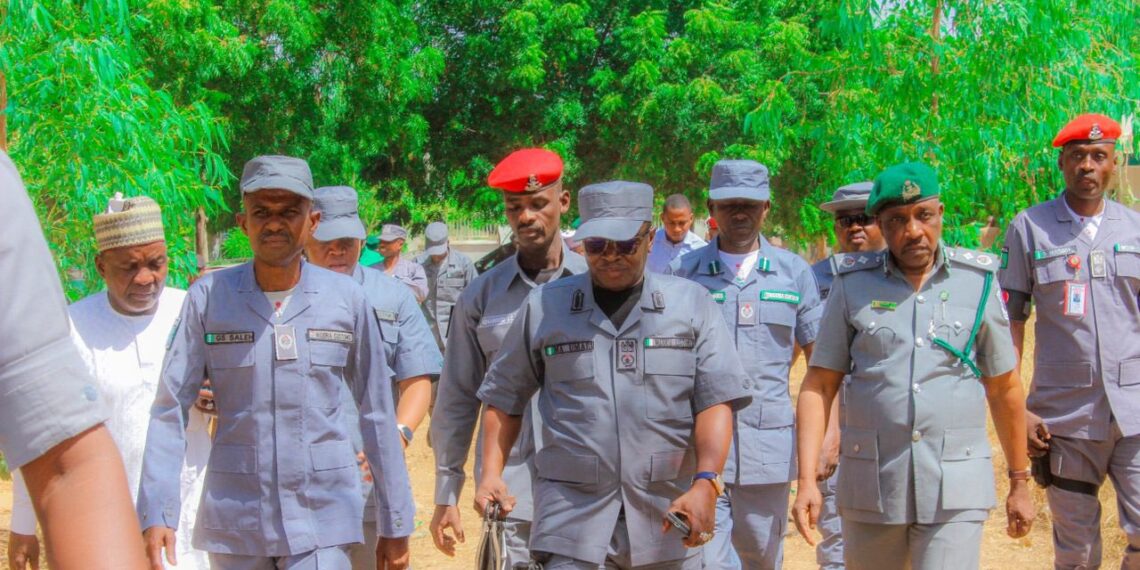 Nigeria Customs Service Commits to Enhancing Border Security and Trade Facilitation in Katsina State
The Katsina Area Command of the Nigeria Customs Service has reaffirmed its unwavering dedication to combating transborder crimes, ensuring the security and prosperity of the region. In a recent engagement with community leaders at various border areas in Katsina State, Area Comptroller Muhammad Umar conveyed the Customs Service's commitment to this cause.
Katsina State shares an extensive border with the Maradi and Zinder regions of Niger Republic, making it imperative to address cross-border security concerns.
During his visit to key border areas, including Jibia-Magama, Jibia-Make, Dankama, and Birnin Kuka, Comptroller Umar engaged in fruitful discussions with community leaders, local government representatives, business associations, and traditional leaders.
In a statement released by the area command spokesperson, Tahir Balarabe, Comptroller Umar emphasized the collaborative efforts with other security agencies to combat issues like banditry, kidnapping, trans-border crimes, and illicit trade in small arms and light weapons. These efforts aim to significantly reduce security threats in border communities within the state.
Furthermore, Comptroller Umar emphasized the vital role of border communities in supporting the Nigeria Customs Service and other security agencies in their mission. This includes tackling trans-border crimes like arms smuggling, human trafficking, and drug trafficking, all of which are orchestrated by economic saboteurs. The Customs Service is determined to enhance national security, facilitate legitimate trade, and promote economic development.
Comptroller Umar assured that customs officers are well-motivated and re-oriented to execute their duties with integrity and without compromise. They are committed to confronting smuggling activities to prevent revenue leakages, without compromising the economic activities of residents.
The Nigeria Customs Service remains steadfast in its commitment to prioritize community relations across the state's 12 border communities. This approach aims to facilitate revenue generation, legitimate trade, and the suppression of smuggling.
Over the years, Katsina State has grappled with human trafficking and porous borders that have been exploited by criminal elements. It is suspected that weapons used by terrorists in the country are smuggled through these borders. Katsina State has been particularly affected by banditry, kidnapping, cattle rustling, and terrorism, all of which are linked to the porous borders with Niger.
With this renewed commitment to border security and trade facilitation, the Nigeria Customs Service aims to enhance national security and bolster the economic development of Katsina State.
Leave a Reply
Your email address will not be published. Required fields are marked *