NDIC Praises Judiciary for Enhancing Financial System Stability Through Deposit Insurance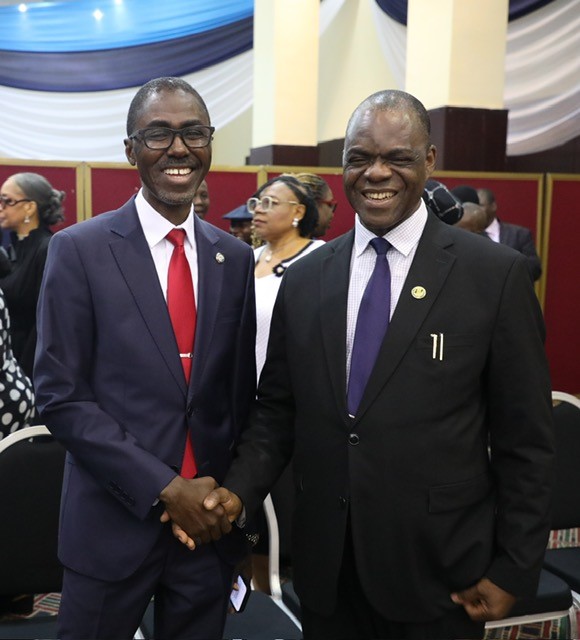 The Nigeria Deposit Insurance Corporation (NDIC) has lauded the judiciary for its improved understanding of deposit insurance practices, emphasizing the role this plays in strengthening the stability of Nigeria's financial system.
During the 2023 Sensitization Seminar, organized in partnership with the National Judicial Institute (NJI) for Judges of the Federal High Courts, the NDIC Managing Director/Chief Executive, Mr. Bello Hassan, commended the judiciary's contribution to the theme of "Strengthening Depositors Confidence in Banks and Other Financial Institutions through Speedy Dispensation of Justice," held in Uyo, Akwa-Ibom State.
Mr. Hassan highlighted the crucial objective of the Deposit Insurance Scheme in Nigeria: safeguarding depositors in case of insured institution failures, thus instilling confidence and reducing the occurrence of bank runs.
He also stressed the importance of a collaborative relationship with the judiciary to efficiently fulfill the Corporation's mandate, especially in resolving disputes arising from banking license revocation, failed bank liquidation, and termination of liquidation activities.
Mr. Hassan expressed his gratitude for the better comprehension of the NDIC's distinct roles by members of the Bar and the Bench, thanks to the seminar organized in collaboration with the NJI. This understanding leads to expedited resolution of cases involving banks in liquidation, promoting financial system stability in Nigeria.
To enhance understanding of deposit insurance practices and law, Hassan revealed that previous seminar papers have been published under the title: "Law and Practice of Deposit Insurance in Nigeria." These publications serve as valuable reference materials and are distributed free of charge to stakeholders.
Leave a Reply
Your email address will not be published. Required fields are marked *